News Release
Whitney Johnson to Speak at Forum on Jan. 13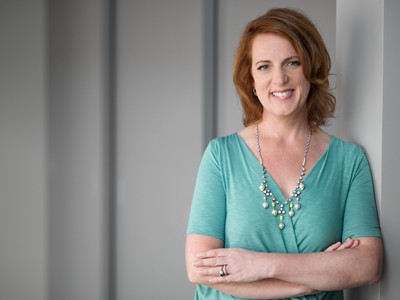 Critically acclaimed author and one of the world's most influential management thinkers, Whitney Johnson will deliver a forum address entitled 'Come to your Senses' to Southern Virginia University students, faculty, and staff on Friday, Jan. 13, at 11 a.m. in the Stoddard Center.
In 2015, Johnson was a finalist for the Top Thinkers on Talent at the biennial Thinkers50 ceremony in London. She is best known for her work on driving corporate innovation through "personal disruption." Johnson is also the author of the critically-acclaimed, "Disrupt Yourself: Putting the Power of Disruptive Innovation to Work (2015)," and "Dare, Dream, Do (2012)." She is also a frequent contributor to the Harvard Business Review and a LinkedInfluencer.
Johnson is formerly the co-founder of Rose Park Advisors alongside Clayton Christensen, where they invested in and led the $8 million seed round for Korea's Coupang, currently valued at $5+ billion. Having served as president from 2007–2012, Johnson was involved in fund formation, capital raising, and the development of the fund's strategy.
Previously, Johnson was an Institutional Investor-ranked equity research analyst for eight consecutive years, and was rated by Starmine as a superior stock-picker. She co-founded Forty Women over 40 to Watch, was named one of Fortune's 55 Women to Follow on Twitter and is a fellow at the Tribeca Disruptive Innovation Awards. She is a prolific speaker on innovation initiatives, and has delivered keynote speeches to audiences of 30,000+ people on her ideas and vision.
She currently lives in Lexington, Va., with her husband, Roger Johnson, who is an Assistant Professor of Biology at Southern Virginia University, and their two children.
Community members and Southern Virginia faculty, staff, and students are invited to attend campus forums and devotionals each Friday morning at 11 a.m. in the Stoddard Center. Recordings of past forum and devotional speeches may be accessed on svu.edu.