Speeches
University Leaders Teach the Power of Personal Branding
Students gathered in Knight Arena for the University convocation Friday morning to hear University leaders speak about the role of social media and personal conduct and appearance in creating a personal brand.
Chris Pendleton, Southern Virginia's vice president of enrollment and marketing, began by encouraging students to use social media wisely, noting that most employers now use platforms like Facebook, Instagram, and Twitter to screen job applicants.
"Unfortunately, social media is becoming a job hurdle that causes too many of us to stumble and fall," Pendleton said. "Hurdles can be barriers or obstacles, but if you're good at clearing them, they can also be opportunities to get ahead and separate yourselves from the rest of the pack."
Pendleton explained how to leverage social media to create a positive personal brand. "Many factors combine to create our personal brand, such as the way we present ourselves, the way we conduct ourselves, and the way we treat others," Pendleton Explained. "Most importantly, whatever your brand, please be sure that you choose to be a force for good."
President Reed N. Wilcox built upon Pendleton's remarks as he continued the discussion of personal branding and the role of the University's standards for conduct and dress and grooming.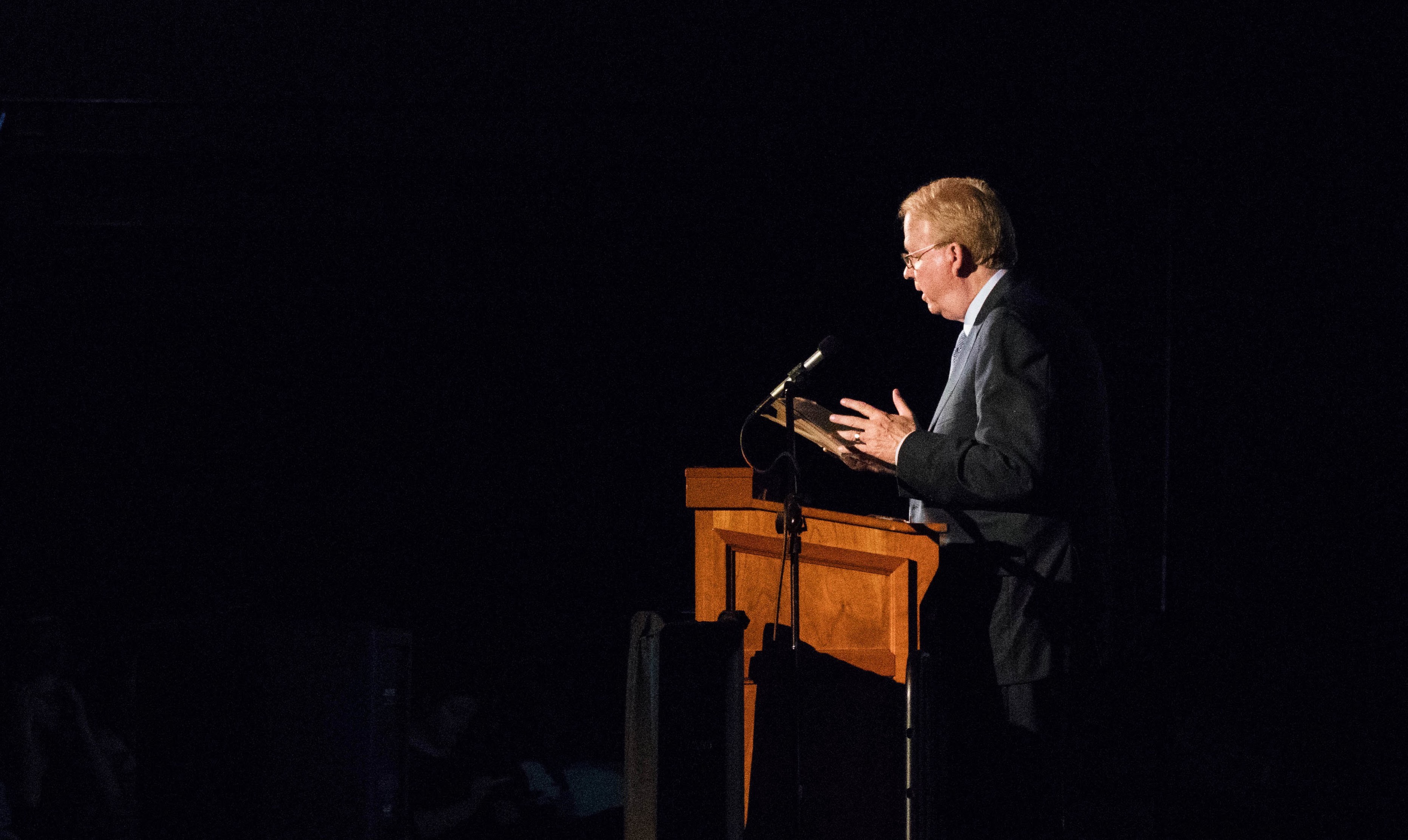 "The way you behave, the way you present yourself, the way you carry yourself is part of your brand," remarked President Wilcox. "There's a lot of research that shows that it not only affects the way others perceive you, but it affects the way you perceive the world, and yourself."
President Wilcox explained how University standards have an end goal of creating an inclusive environment at Southern Virginia.
"We need to be thoughtful about why we have standards, and what principles illuminate the standards we have and how we use them," President Wilcox said. "Standards can be used to judge and exclude, and they indeed usually are, or they could be used to protect and include."
"It depends whether you see standards as cliffs — you're waiting for people to fall off — or guardrails to keep people from falling off," Wilcox concluded. "Inclusion is a divine principle; that's what illuminates what we're doing here."