News Release
The Southern Virginia University Theater Department Presents "Romeo and Juliet"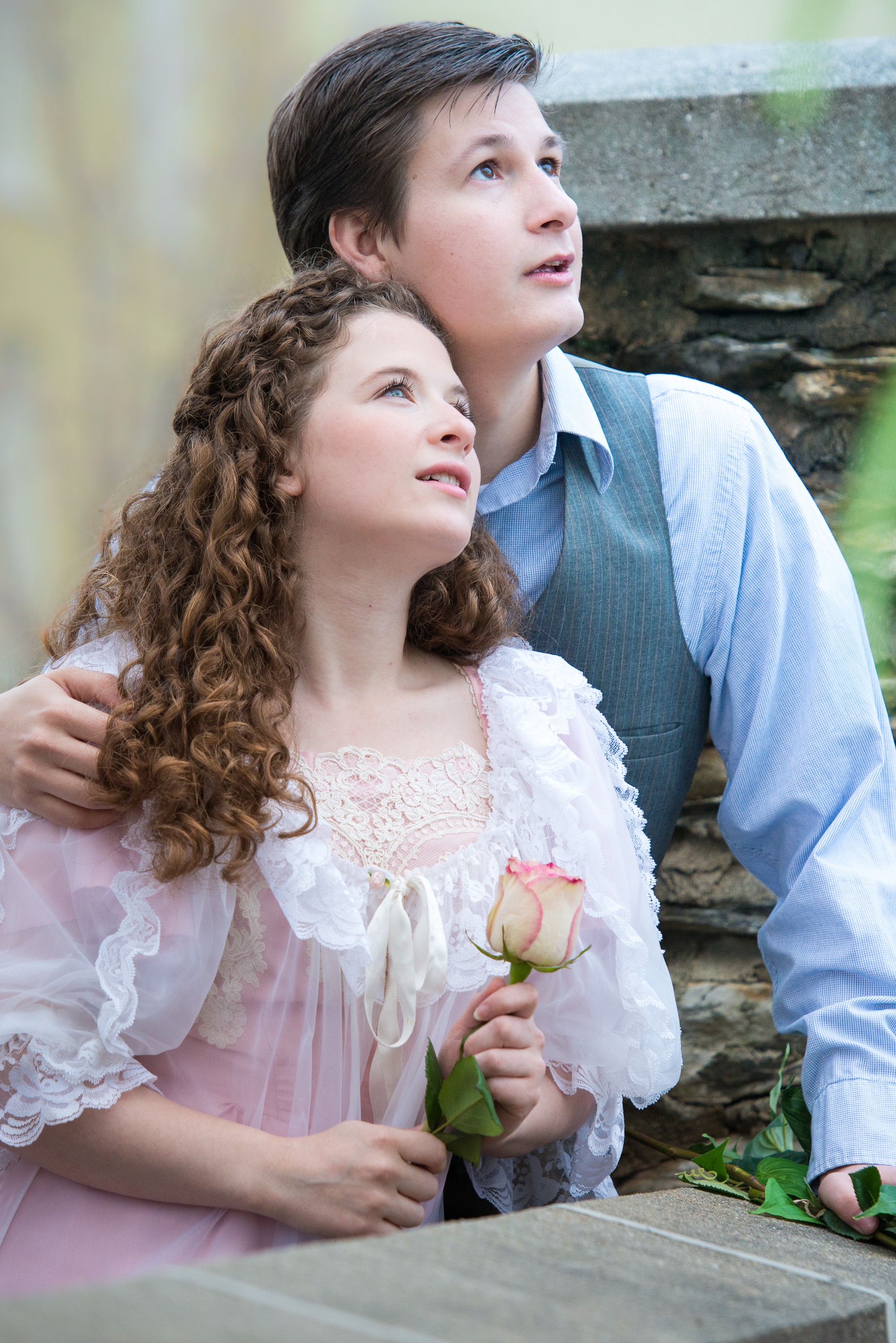 Shakespeare's timeless romantic masterpiece, "Romeo and Juliet," will sweep across the Southern Virginia University stage just in time for Valentine's Day weekend.
In this production, the star-crossed lovers appear in a modern setting. The classic tragedy of violent hatred colliding with true love has been set in 1950's Italy, amid political maneuverings and family vendettas of a violent society.
Robert Stoddard, the play's director, is excited to be working with a large all-student cast to bring the story to life.
"It's always thrilling whenever students get to sink their teeth into as rich a play as this one, with Shakespeare's beautiful language to spur them on," says Stoddard. "Rehearsals have been intense, and it's been wonderful to be on hand on those nights when the world of the play finally comes to life for them."
The familiar plot revolves around a rivalry between two wealthy families, the Montagues and Capulets, that has turned their city into a battleground. When Montague son Romeo falls for Capulet daughter Juliet at a party, the two must hide their love from their parents and marry in secret, setting off a chain of events with tragic consequences.
Anna Taylor, who plays Juliet in the show, agrees.
"This has been the most challenging role I've ever played," she says. "Because you want to give full value to Shakespeare's verse, you have to work extra hard to make sure your character comes through your voice one hundred percent."
Besides Stoddard, the production staff includes set design by Brent Hanson, costumes by Amaree Cluff, and lighting design by Southern Virginia students Kat Gardner and Brady Tuttle.
The production will open on February 10, with three other performances on February 11, 17, and 18. Curtain time is 7:30 p.m. in the Performing Arts Center.
Tickets for the play are $8 for the general public and $6 for children and senior citizens. Advanced tickets can be purchased online at svu.edu/box-office, or by calling 540–261–8464.