Spotlight
Super Bowl Champ Tackles D-III Football at Southern Virginia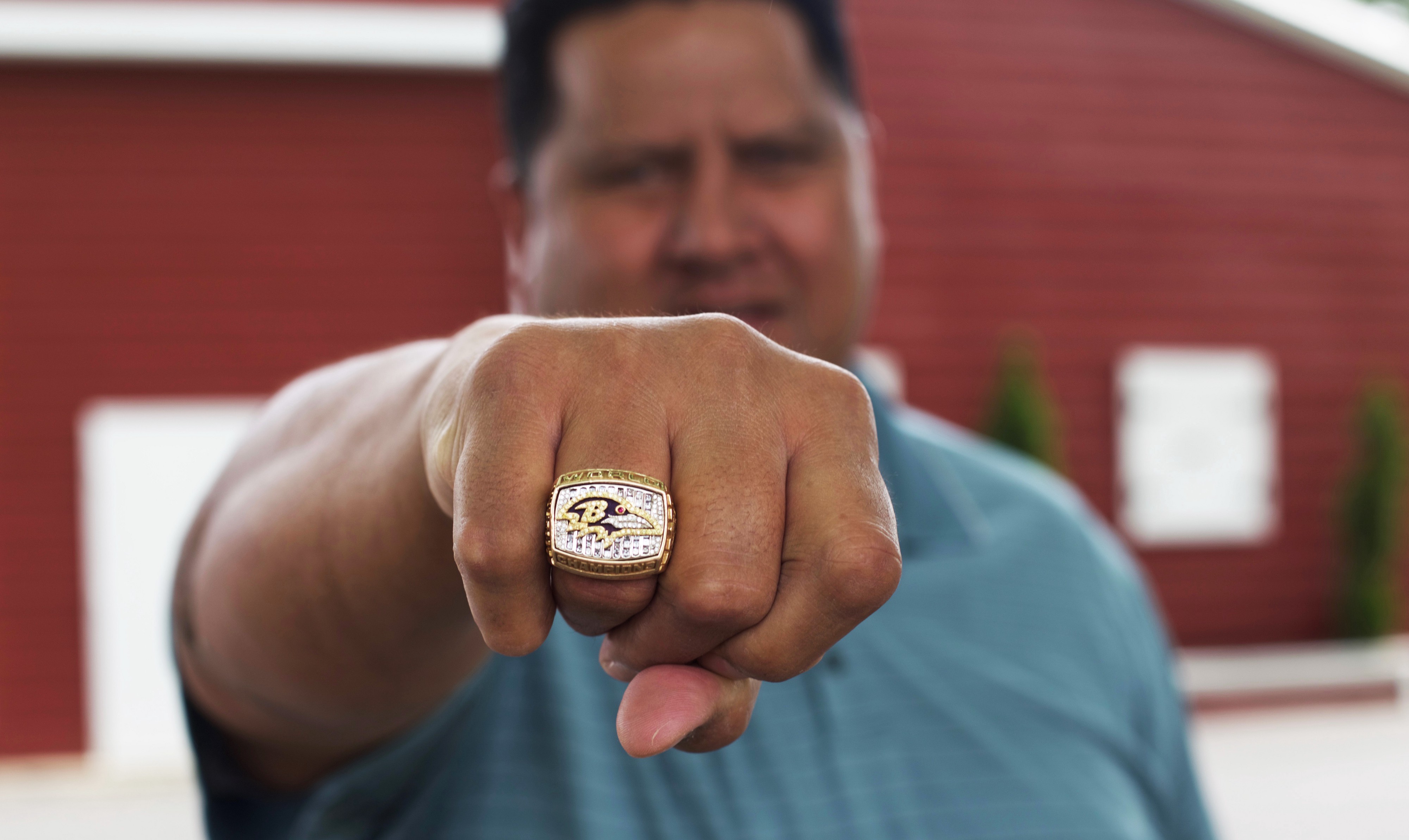 You might not expect to see a Division III football coach announce a pick at the NFL Draft; you might not expect him to have a Super Bowl ring, either.
Eighteen years after being drafted by the Baltimore Ravens in 1999, Super Bowl champion and current defensive line coach at Southern Virginia University, Edwin Mulitalo, found himself onstage to announce the third-round picks for the Ravens at this year's NFL Draft in Philadelphia.
"I was grateful that the Ravens asked me [to announce the pick]," he said. "It was such an honor. When I walked out onstage in Philadelphia, it was both shocking and exhilarating to look out at the sea of people."
Mulitalo played eight seasons as an offensive lineman with the Ravens, where he earned his Super Bowl XXXV ring. After two seasons with the Detroit Lions, he retired from the NFL in 2008.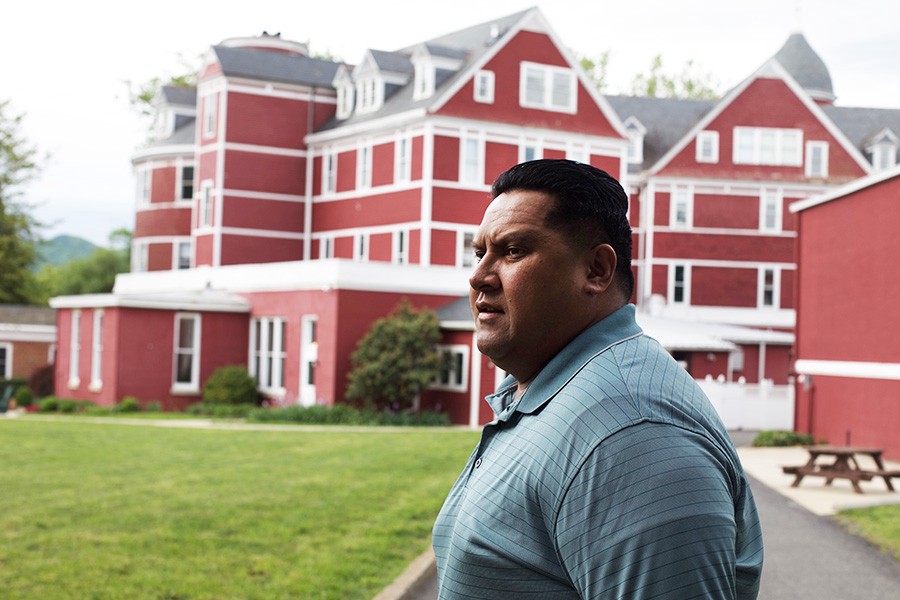 Following his distinguished NFL career, Mulitalo joined the football coaching staff at Southern Virginia last year. Working at the University enables him to do what he loves — football — and he believes it can do the same for prospective student-athletes.
A member of The Church of Jesus Christ of Latter-day Saints, Mulitalo was attracted to Southern Virginia's "wholesome environment" and the spirit of its students and employees. "The more I talked to people at the University, the better I felt about it," he said.
Like many students and employees at the University, he also received spiritual confirmation of his decision to come to Southern Virginia. "[Our family] prayed about it and all of a sudden, within a week, I knew I was supposed to be here," Mulitalo said. "It was an easy sell and it's been amazing."
According to Mulitalo, he felt the same confidence and sense of purpose in coming to Southern Virginia as he had in college while working towards the NFL. For him, playing in the NFL was the realization of a life-long goal. "A lot of people think about the money that comes with being a professional football player, but achieving my goal of making it to the NFL — and then winning the Super Bowl! — was a lot bigger than the money," he said.
In the same way, Mulitalo considers coaching Division III football to be a worthwhile end in itself. "There are not many egos, but rather a certain type of student-athlete that makes coaching enjoyable and worthwhile," Mulitalo said. "This is where we truly get to coach raw talent and mold students into good athletes and good people."
For Mulitalo, being a good person is far more important than being a good athlete. Throughout his NFL career, he strived to maintain his moral standards. "I knew that being in the NFL and taking on the whole persona could get crazy, so I wanted to make sure that my faith was portrayed to my children foremost and that I set a good example," Mulitalo said. "My wife and I decided that it was always church first for our family."
The decision to put the Church first meant that his family was often absent at his games on Sunday and that he sometimes had to stand up to insensitive comments from teammates. However, Mulitalo said teammates soon came to respect his commitment to his faith.
"Just like with anything, you succeed wherever you put your efforts," he said. "I chose to put my efforts into maintaining a stable life for my family, that was a worthy goal for me."
Mulitalo believes worthy goals aim at doing things that one loves. "A principle that has held true in my life and that I'd like to teach is to continue to do things that you love," he said. "Don't let something keep you from what you love, or it will become even easier to give up other beloved things."
Southern Virginia is a place where students can continue to do what they love, Mulitalo said. They can set and achieve worthy goals, grow in physical and spiritual strength, and look forward to a bright future. He made a special appeal to those "football lovers" who have decided to hang up the sport to reconsider and come to Southern Virginia.
"We would love to coach you," Mulitalo said. "Don't let anything stop you from doing what you love; if you still love football, then come here."