Speeches
Students Celebrate the Value of Southern Virginia Education at Annual Academic Convocation
Students rose to their feet Friday morning as Southern Virginia faculty members, arrayed in full academic regalia, marched into Knight Arena for this year's Academic Convocation.
Academic Convocation is a Southern Virginia tradition. At the beginning of each school year, the University holds the event to celebrate academic excellence and University's faculty, who dress in their academic robes and march in procession in and out of the convocation.
The convocation's keynote speaker was Provost Scott Dransfield, who underlined the value of the educational experience at Southern Virginia.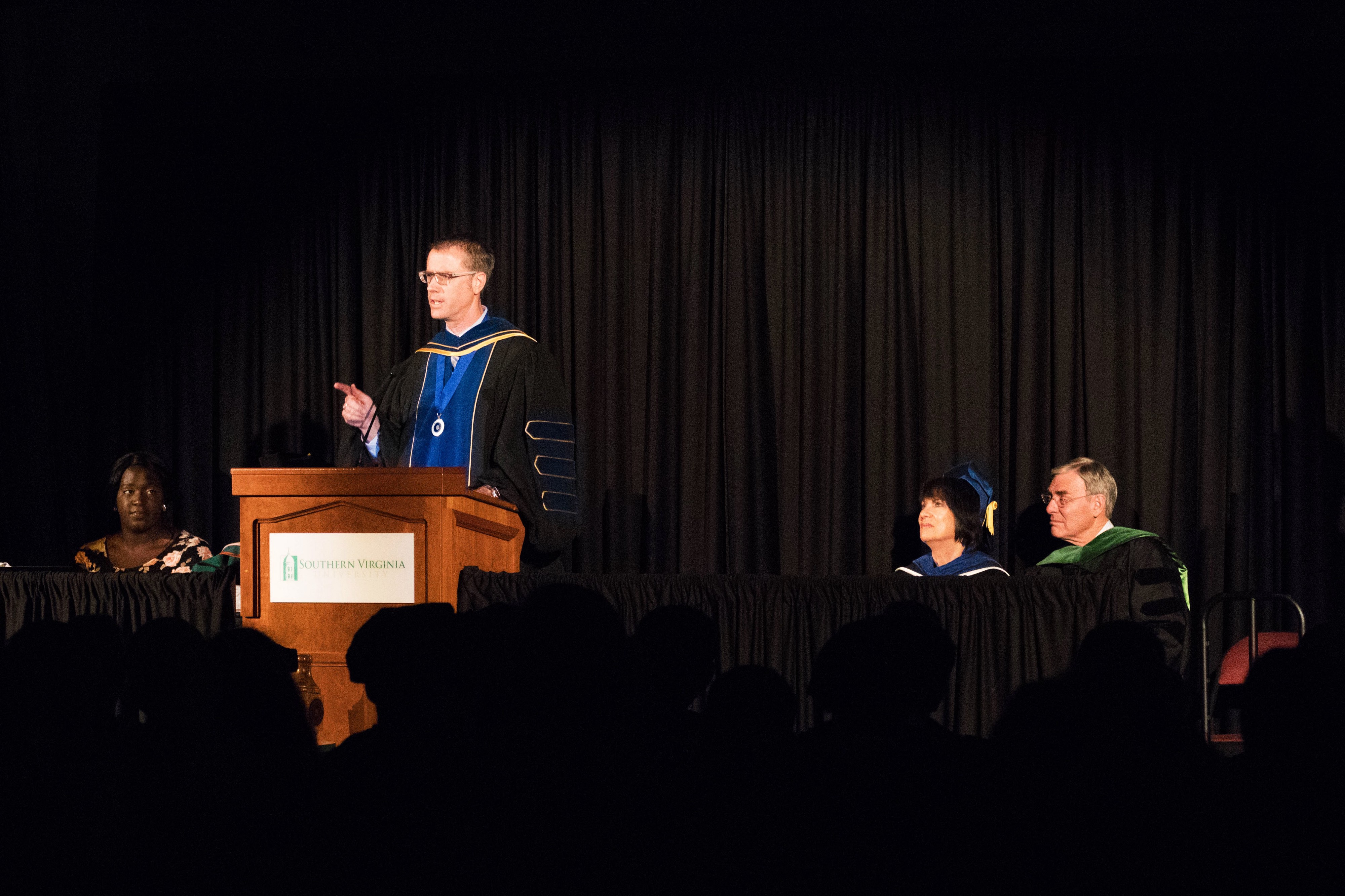 "[Southern Virginia University] wants to gather you with others, lift your capabilities and your character and launch you into a promising future," Dransfield said. "I have been amazed at some of the transformations I have witnessed among young people who come here."
"I am among those who confirm that SVU is a special place," Dransfield continued. "I am deeply impressed by how much [my colleagues] care for you, and they care for their work. And I have never been among students who really seem to fulfill my highest expectations, students are who so good, and so eager to be better."
Crystal Cleveland, a senior student and Southern Virginia Student Association academic senator, shared the important formal and informal influences her professors have had on her education.
"They push me to be better, not just in the classroom, but as a person," Cleveland said. "You can take the unique education experience that we have here at Southern Virginia University and you can find your voice so that you can think critically, fearlessly and live gratefully."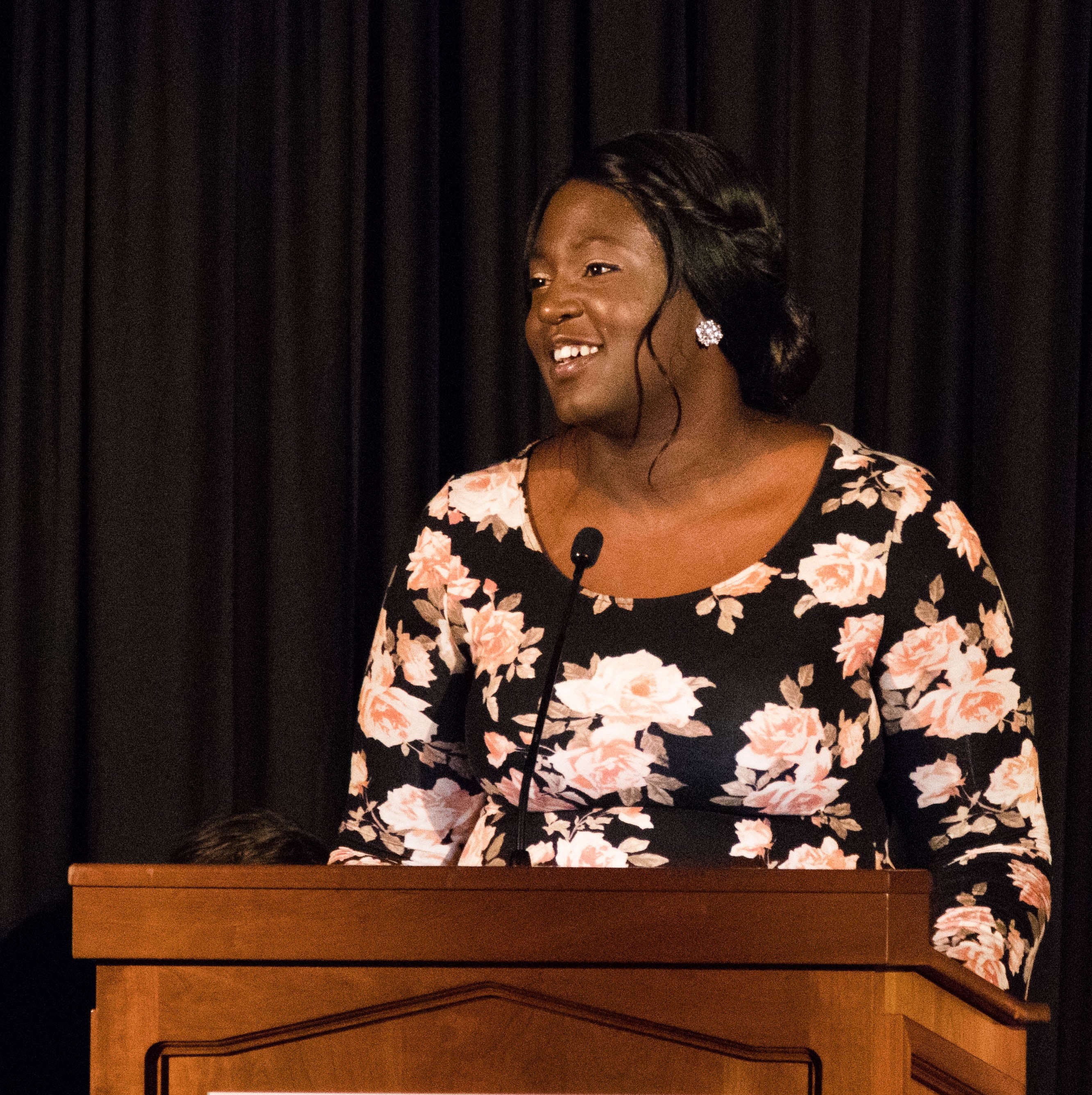 Kyle Nielson, Professor of Music and Southern Virginia alumnus, followed Cleveland by speaking about how his interdisciplinary education at Southern Virginia prepared him for his career. "SVU taught me how to write persuasively, taught me how to read and think critically and to speak and present myself convincingly," Nielson observed.
"Your mind will be stretched, and your spirit will be enlightened," Nielson continued. "You'll have an increased capacity to thrive in your career, whether you're a lawyer, or a journalist, or a scientist, or a full-time parent or even just a choir conductor like me."
At the close of the meeting, the audience rose for the recessional, when faculty members marched out of the arena to cheers and applause from the students.