Speeches
Student-Athletes and Alumni speak at NCAA Celebration Forum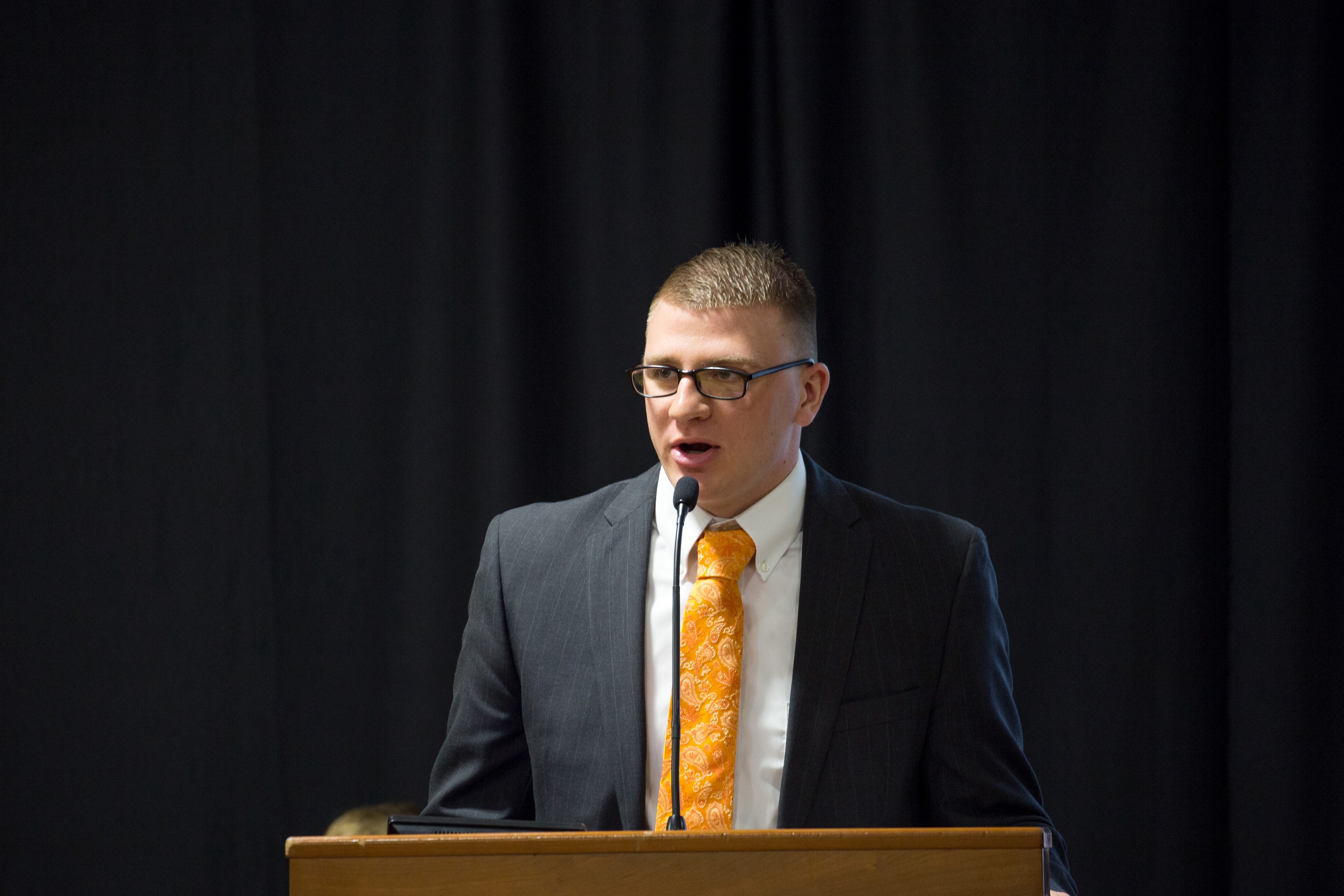 As part of the NCAA Division III Celebration Week, current and former student athletes spoke at forum to gathered students, faculty and staff at Southern Virginia University. Joined by representatives from the "Be The Match" foundation, the athletes spoke on service and the relationship between athletics and success.
President of the Student-Athlete Advisory Committee Justin King commented on the recent fundraising successes and service opportunities associated with Southern Virginia's Division III classification. Some of these events include "Nothing but Nets," which raised $500 to purchase malaria nets for 50 families in Africa, and a food drive in partnership with the Boy Scouts of America.
Southern Virginia athletes also provide tutors for an after-school program at the local elementary school. Among other things, Southern Virginia's affiliation with the NCAA increases opportunities for service in the community and leadership opportunities around the university.
King stated, "We are proud to join 450 Division III schools in celebrating the academic and athletic accomplishments of student athletes as well as their leadership, community service, and campus involvement."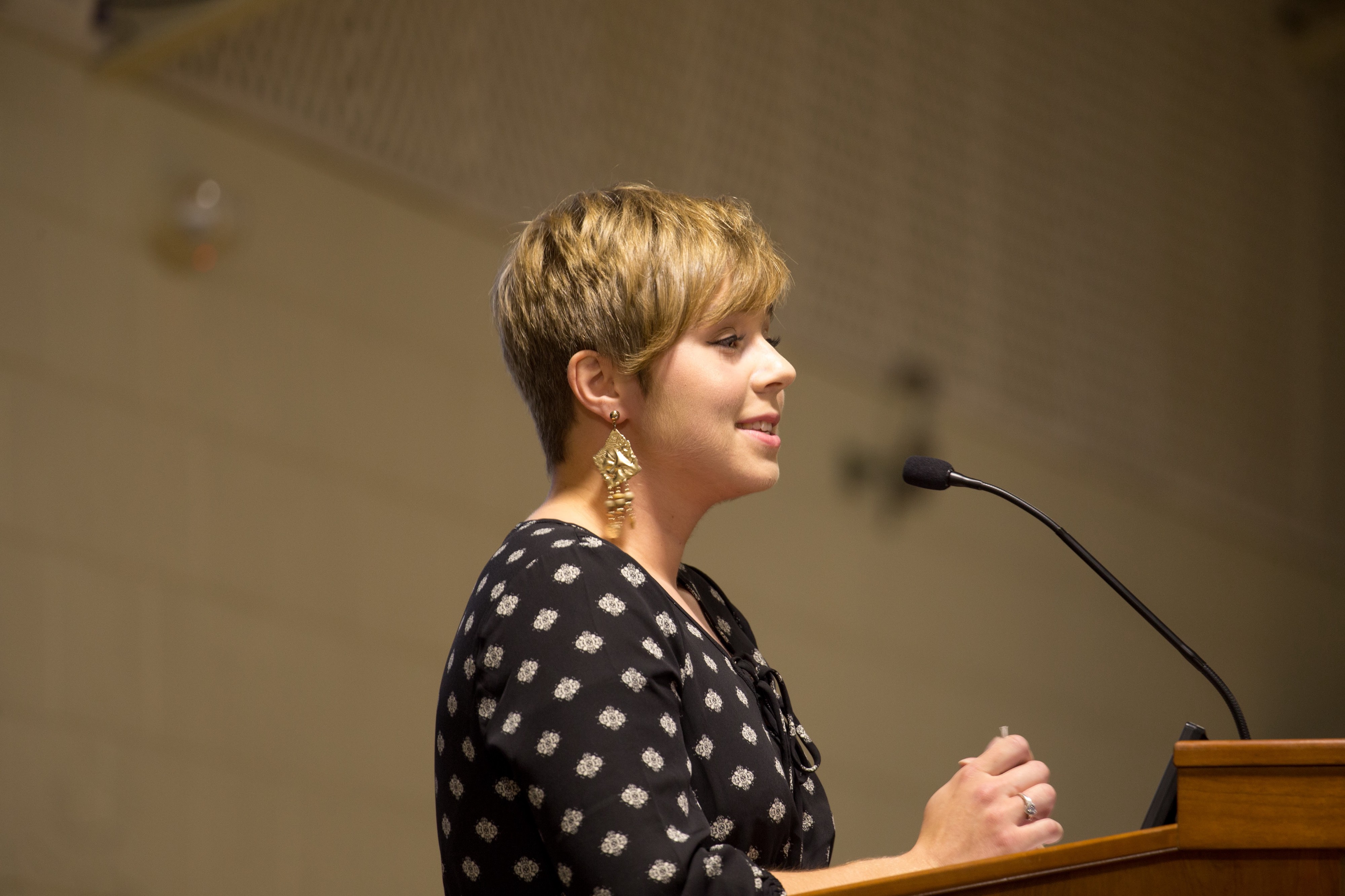 Following King's address, international champion boxer and current student athlete Emily Atwood advised those in attendance on how to remain organized despite overwhelming extracurricular responsibilities. As an international athlete, Atwood has spent the majority of her life juggling all of her interests while maintaining her physical and emotional health. She recognized that it is easy to become frustrated during times of immense stress, but she implored the audience to persevere through their frustrations to find success in their passions.
"That dream was not put in your heart to frustrate you," Atwood concluded. "God has given you these talents because you have the capability to do them. So if you have a dream, follow it and don't ever settle."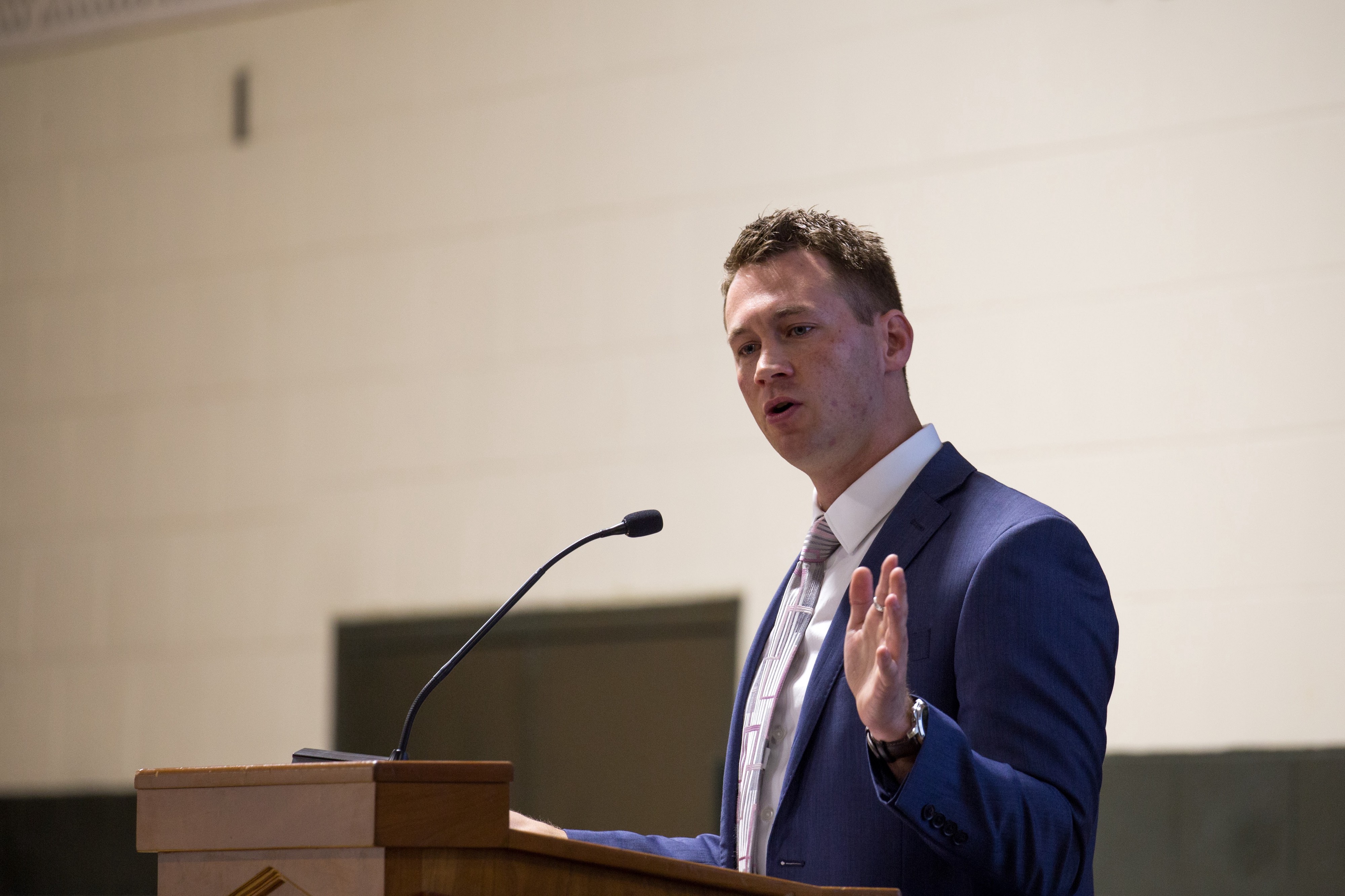 After Atwood's remarks, Southern Virginia Alumnus Joel Wellendorf spoke about the skills athletes acquire that enable them to find success in the professional world after college. Wellendorf commented on a 2015 poll that indicated that many Fortune 500 CEOs had played a sport. He claimed that athletes become successful professional leaders because they acquire necessary experience and skills on the field.
"Athletes tend to achieve their goals," Wellendorf stated. "As an athlete, if an avenue is blocked, we tend to find another path to success. If our physical strength is giving out, we learn to work smarter at things, not harder. We learn to become more effective and in that, more efficient as well."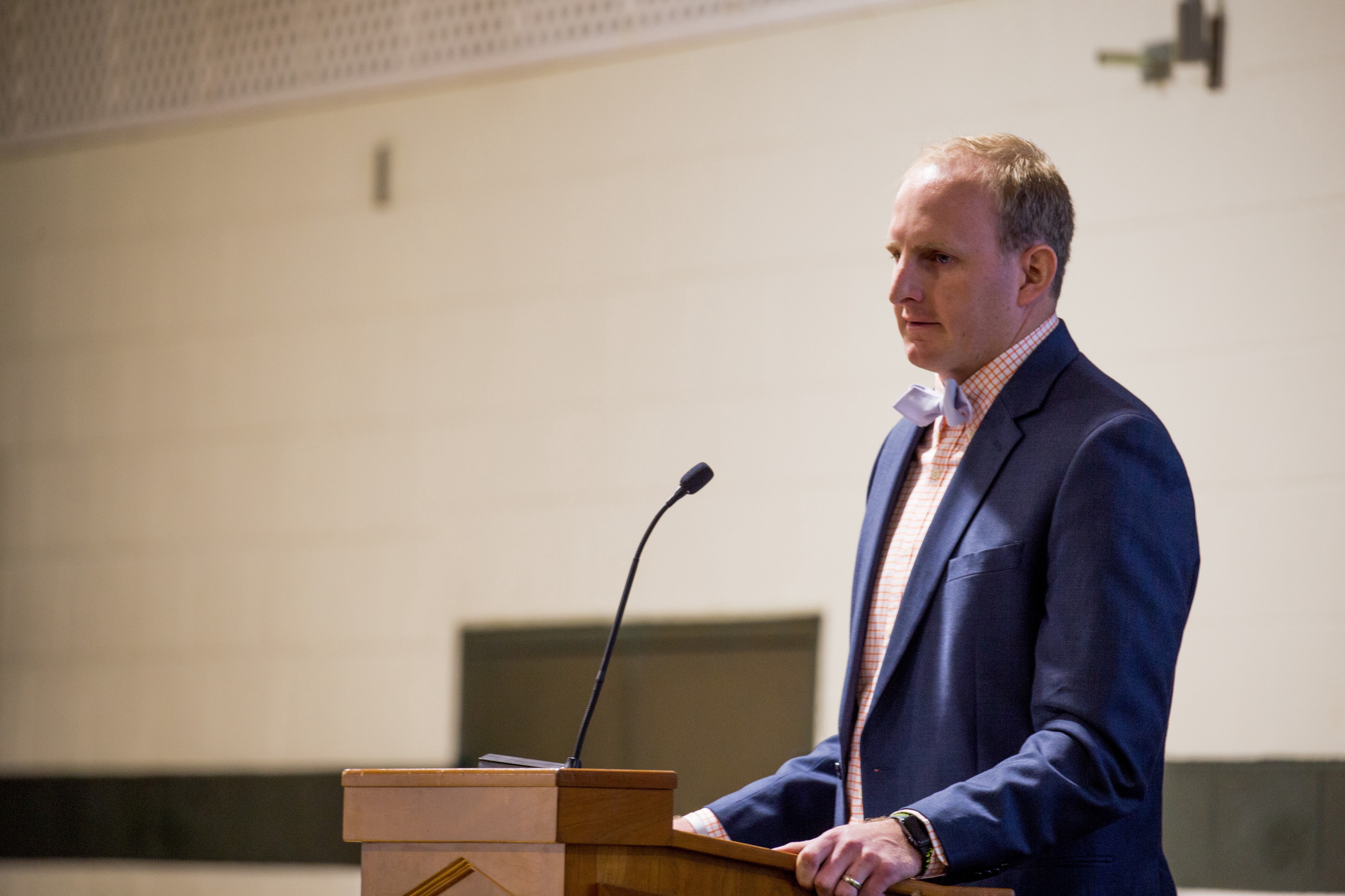 Following the speeches by current and former student athletes, Southern Virginia Football Coach Matt Edwards and student athlete Ben Petty introduced the "Be the Match" donor program and shared heartfelt personal experiences of loved ones battling blood cancer.
"The University motto is 'learn that life is service' — this is a great opportunity to serve," Edwards said. "'Be the Match' can save lives. There are people all over that need bone marrow transplants to keep living and by participating in this simple act of service, you can save a life and help eventually find a cure for blood cancers."