News Release
Southern Virginia University to Dedicate New Stadium
Southern Virginia University will dedicate its new Knight Stadium during University Convocation at 11 a.m. on Friday, Oct. 27 in the Knight Arena. The addition of the stadium to the University's campus comes thanks to a generous donation from Glade Knight and his family.
A ribbon-cutting ceremony at Knight Stadium will also take place Friday evening during halftime of the 7 p.m. football game against Frostburg State.
"We're extremely grateful to the Knight family for anchoring this important project," University President Reed N. Wilcox said. "This is a statement of commitment to the future of athletics, and strong programs in football, soccer and lacrosse and all of our sports. We are building a great university, which includes a balance of great academics, great athletics, and great student experiences."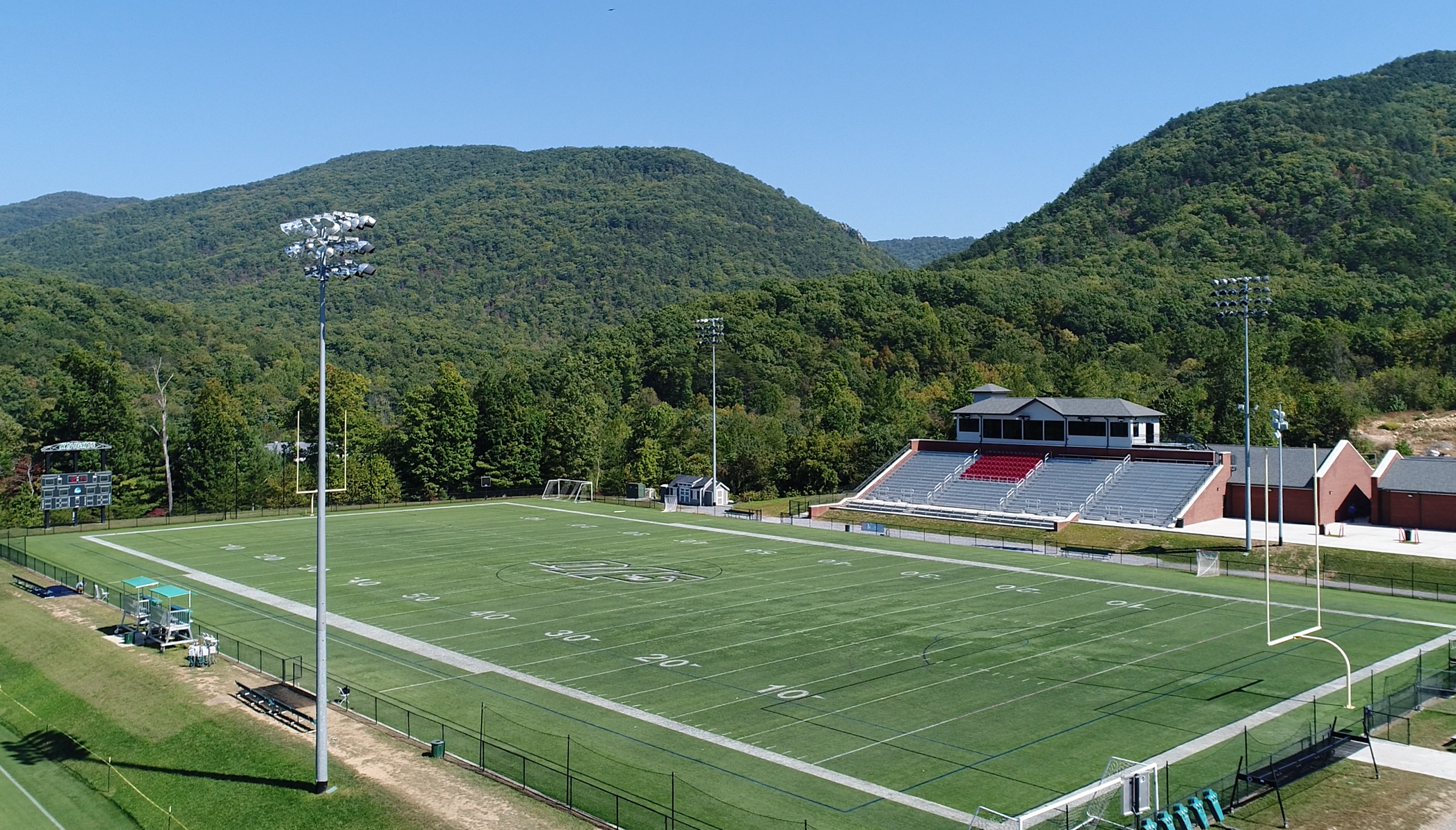 The stadium, which seats over 1000 spectators, also features a plaza area with a concession stand, public restrooms and a network room that enables fans to view games from home. A press box and VIP seating occupy the stadium's upper level. "It will also be a great gathering place for the University and the community," President Wilcox said.
The stadium also provides convenience for Southern Virginia's athletics teams, which have lacked access to nearby team facilities during games in the past. Director of Advancement and Capital Projects Bill Braddy explained that beneath the stadium there are locker rooms for football, men's and women's soccer, and men's and women's lacrosse.
"[The new facilities] are tipping the scale to attract and keep the right athletes here and to provide the right athletic experience at Southern Virginia," Director and Vice President of Athletics Jason Lamb said. "The scale is already tipping if you think about the atmosphere, between the academic, spiritual and the social experience."
"These facilities aid, advance and accelerate the theory that we can tap into areas of recruiting that have been untapped," Lamb continued. "We can be nationally ranked and known in each one of our programs and become nationally respected."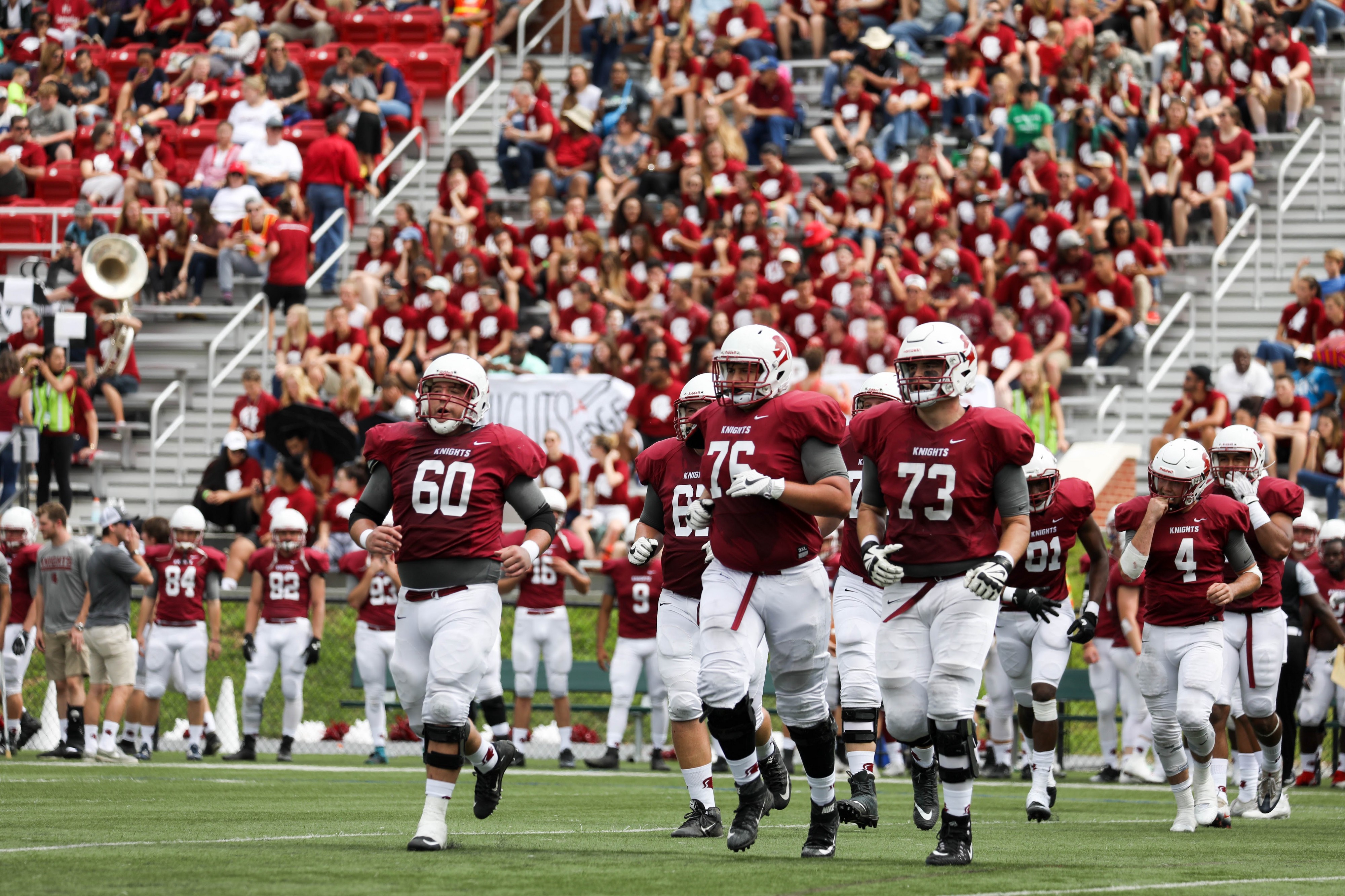 In addition to the new stadium, Southern Virginia's tennis teams have also benefitted from the new tennis complex, which will be dedicated at a later date.
"We are also so excited and grateful for those who have donated the money to build the tennis complex," Braddy said. "It provides indoor training rooms, locker rooms, showers, meeting and break rooms, storage closets, a covered front porch, public restrooms, wireless internet and some of the brand new smart televisions that we have across Southern Virginia's campus."