News Release
Southern Virginia University Joins Comcast's Xfinity On Campus Service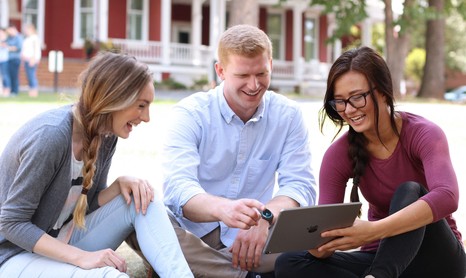 Southern Virginia University recently joined Comcast's Xfinity On Campus program, enabling students who live on campus to watch live TV, On Demand and recorded content across their IP-enabled devices, such as laptops or their new university-supplied Apple iPad Pros.
This Xfinity service is included with room and board for students living in on-campus housing, and offers approximately 80 live channels through Comcast's Xfinity Stream app and portal in additions to movies and TV shows through Xfinity On Demand. Students can also upgrade their Xfinity On Campus accounts to include a selection of premium channels.
"Bringing Xfinity On Campus to Southern Virginia University is a true game-changer for students," said Mary McLaughlin, senior vice president of Comcast's Beltway Region. "We know that this young generation of viewers consumes content while on the move, at their convenience and across multiple devices. Xfinity On Campus meets this need, and serves as a nice value added for students residing on campus."
To register for the service, students can visit https://xfinityoncampus.com, search for Southern Virginia University and log in using their student email as their username and the same password used to authenticate their iPad Pros. Once registered, students can watch their programming anytime by downloading the Xfinity Stream app or by visiting https://tv.xfinity.com and logging in with their student credentials.
Comcast Cable is one of the nation's largest video, high-speed internet and phone providers to residential customers and businesses under the XFINITY brand. It also provides wireless and security and automation services to residential customers.