Spotlight
Southern Virginia University Hosts Luncheon to Honor Veterans
Local veterans gathered at Southern Virginia University on Friday for a luncheon held in honor of Veterans Day. The event, which the University funded through a student service auction held earlier in the week, was an opportunity to honor those who have served and sacrificed for their country.
"We're so glad that you're here," said Diane Wilcox, wife of University President Reed Wilcox as she welcomed the veterans at the luncheon. "We're so grateful for your service and all that you've done to honor this country and hope that today we'll be able to honor you all and show you the respect you've earned."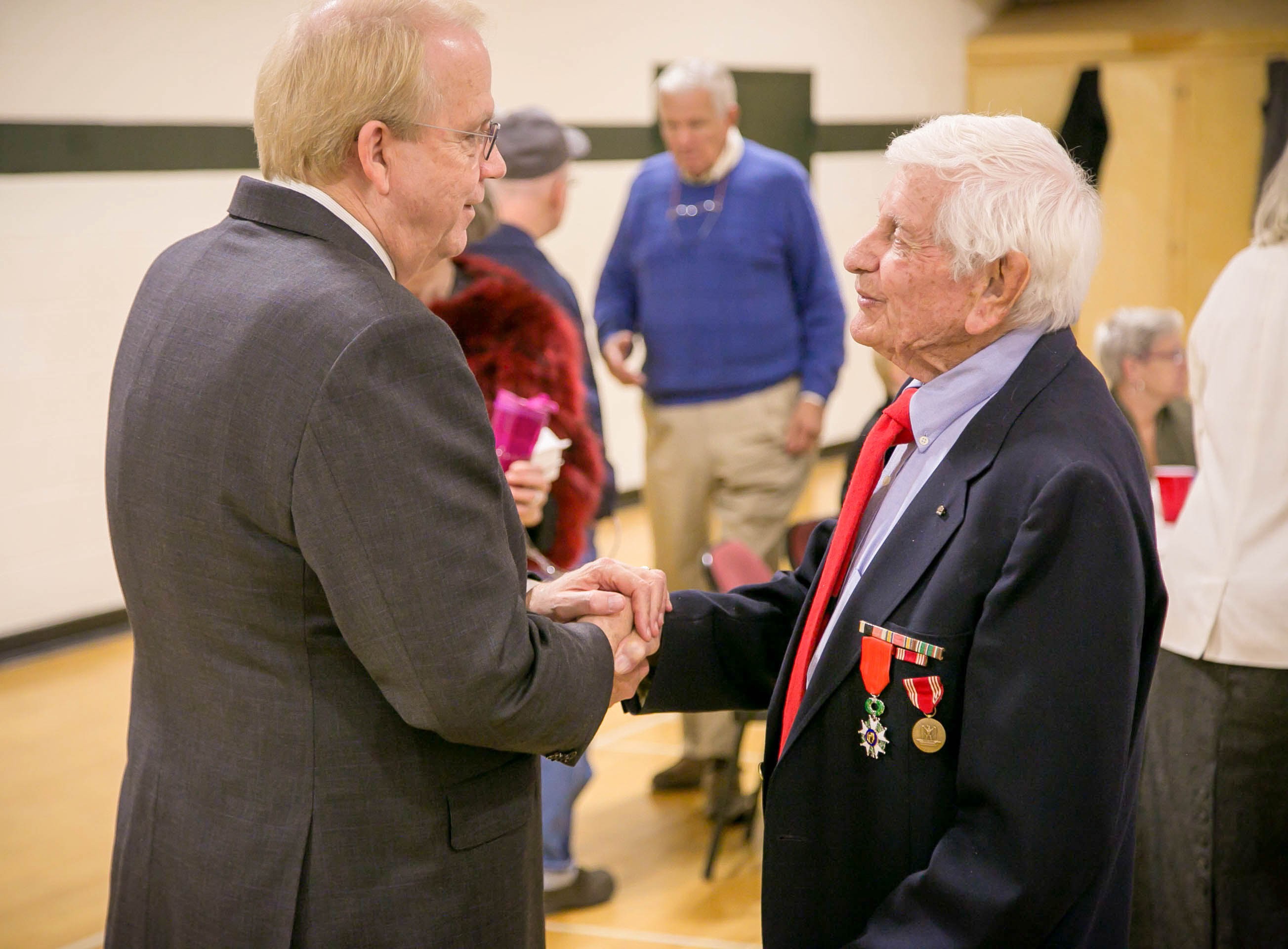 After the veterans ate, Clairanne Moncur, a student from Sierra Vista, Arizona, sang "The Star-Spangled Banner," with many in attendance visibly emotional as they listened and joined in.
Will Gardner, a student from Placerville, California, followed Moncur's performance with a rendition of "God Bless America". Veterans then took turns standing to be honored as the service song for each branch of the armed services was played.
Commander Walter Ralls, a retired United States Navy officer who worked at Southern Virginia for 15 years and served as the president of the Buena Vista Stake of the Church of Jesus Christ of Latter-day Saints, delivered the event's keynote address. He commented on the need for continued vigilance in preserving freedom in American society.
"We must teach our families," Ralls said. "We must work in our communities to ensure a voice of freedom — freedom to hold different views, different ideas — is preserved. The shout-downs and violence to silence those with differing views is not the American way."
"We must appeal to God for help," Ralls continued. "He has to ability to soften hearts, to inspire and to uplift."

Southern Virginia students held a service auction selling baked goods earlier in the week to raise money for the event. Although the goal for the fundraiser was to simply collect enough money to pay for the luncheon, student participation far exceeded expectations and the auction raised several hundred dollars more than anticipated.
"We have so much extra," said April Harris, Southern Virginia's director of student activities. "The purpose was to donate to veterans, so we [will use the funds] to support them at Christmas."