News Release
Southern Virginia University Dedicates New Stadium
The Southern Virginia University community gathered Friday to dedicate the University's new Knight Stadium. The addition of the stadium on the University's campus comes as a result of the vision and generosity of Glade Knight and his family.
Mitch Scott, a longstanding member of the University's Board of Trustees, offered the dedicatory prayer for the stadium at University Convocation Friday morning. Scott's prayer expressed gratitude for the University and the sentiment that the stadium be a place of gathering and enriching experiences for current and future students.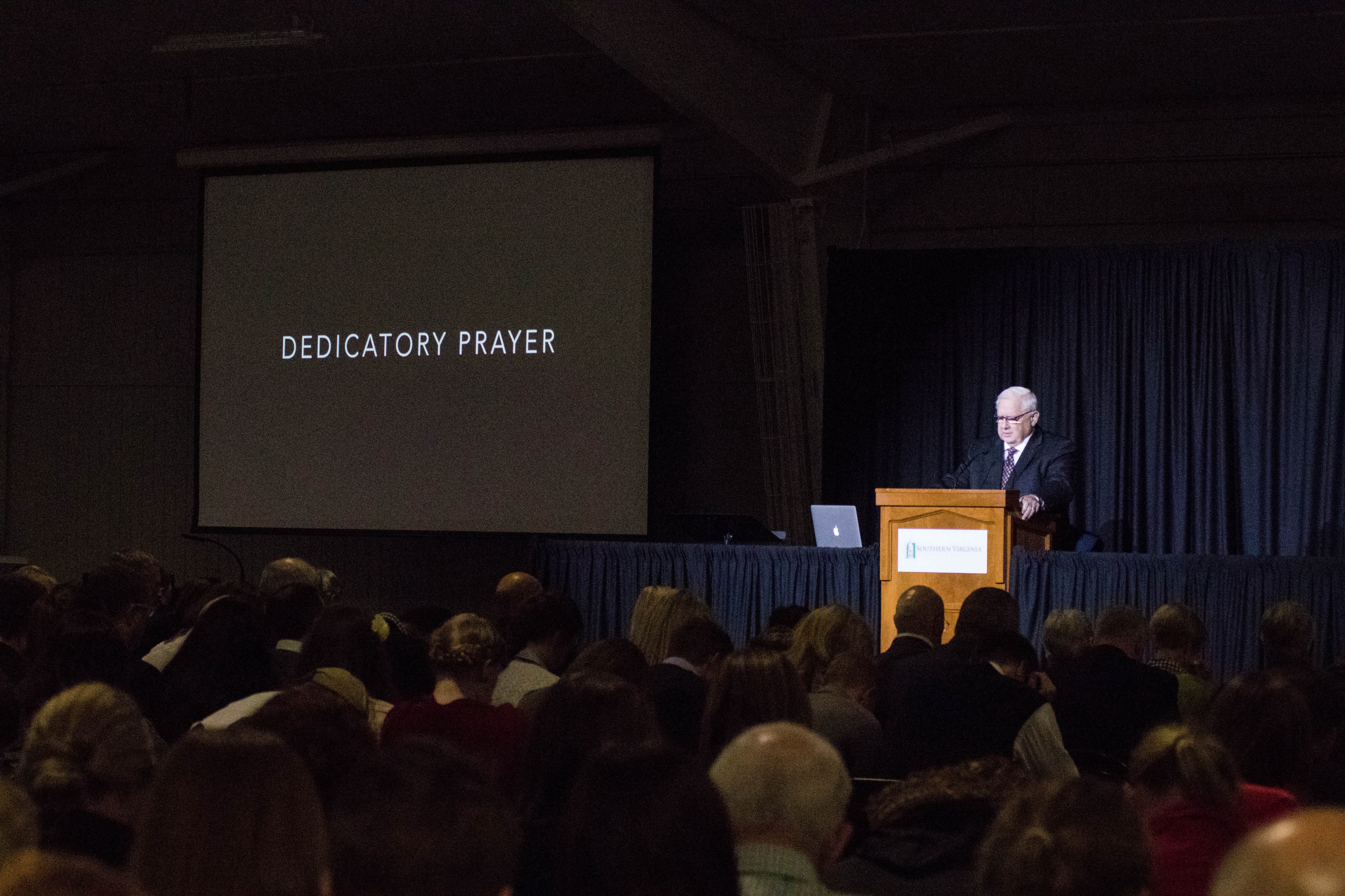 The festivities continued with a ribbon-cutting ceremony Friday evening during halftime of the University's home football game against Frostburg State. For Glade Knight, the occasion represented an opportunity to celebrate Southern Virginia's community and the University's progress.
"To each and every one of you that are here this evening, we are all family," Glade Knight said. "[Each of us] will enjoy the dreams that will be fulfilled on this field. May you work as hard as you can to uphold the highest ideals and to accomplish as much as you can in doing good works."
"We love you. We bless you," Knight continued. "It's a great night to be a Knight."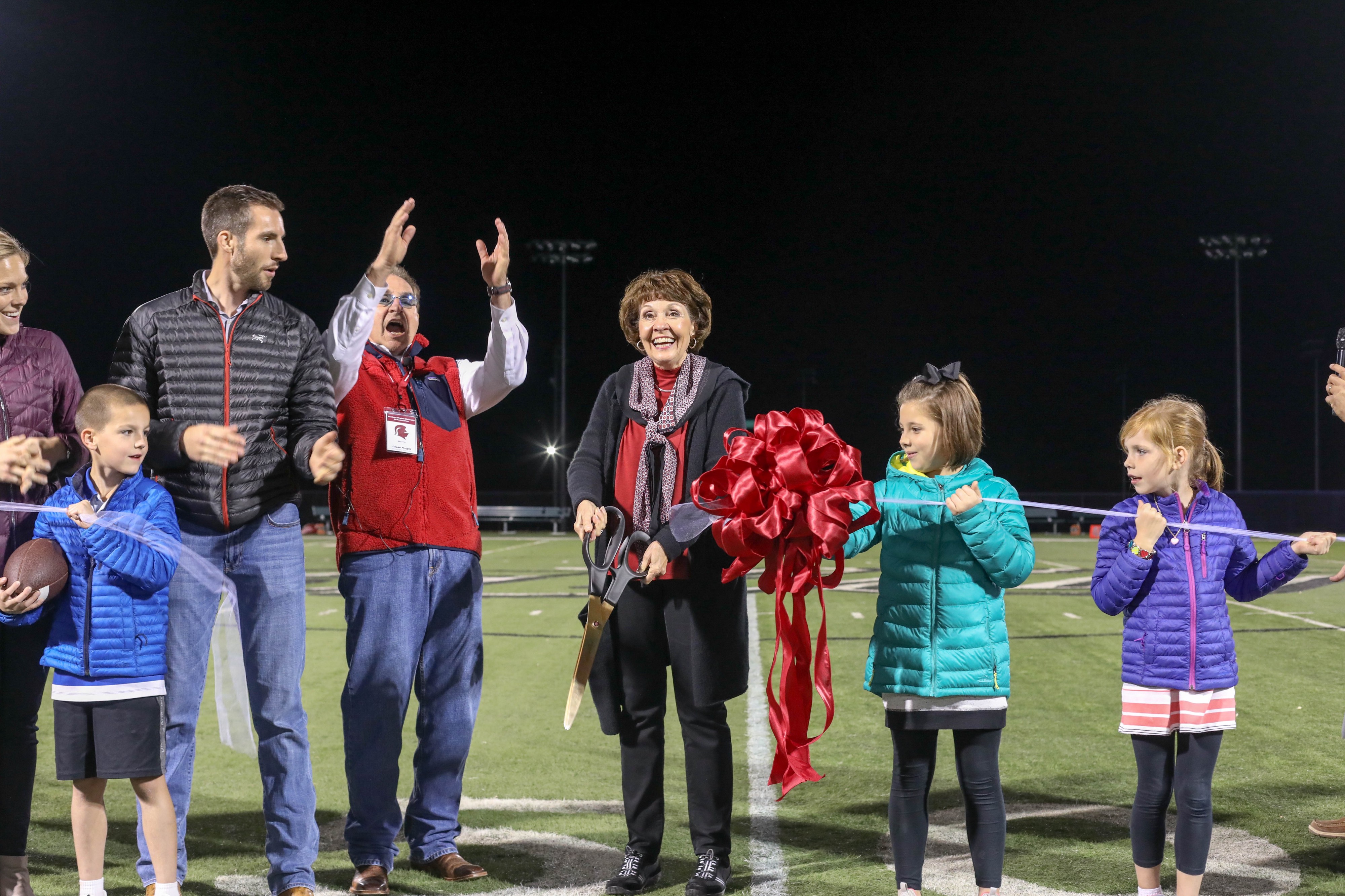 Glade Knight's son, Nelson Knight, who graduated from Southern Virginia, reflected on the development of the University's facilities since his days as a student.
"A vision has been fulfilled," Nelson Knight said. "My wife and I were 2005 graduates here, and the football team played at the local high school. To see where we are today, with the field lit and with the stands and stadium, that's just absolutely incredible."
At the conclusion of the event, Kathleen Knight, wife of Glade Knight, cut the ceremonial ribbon. Students cheered in the stands as glowing red fireworks exploded above the stadium.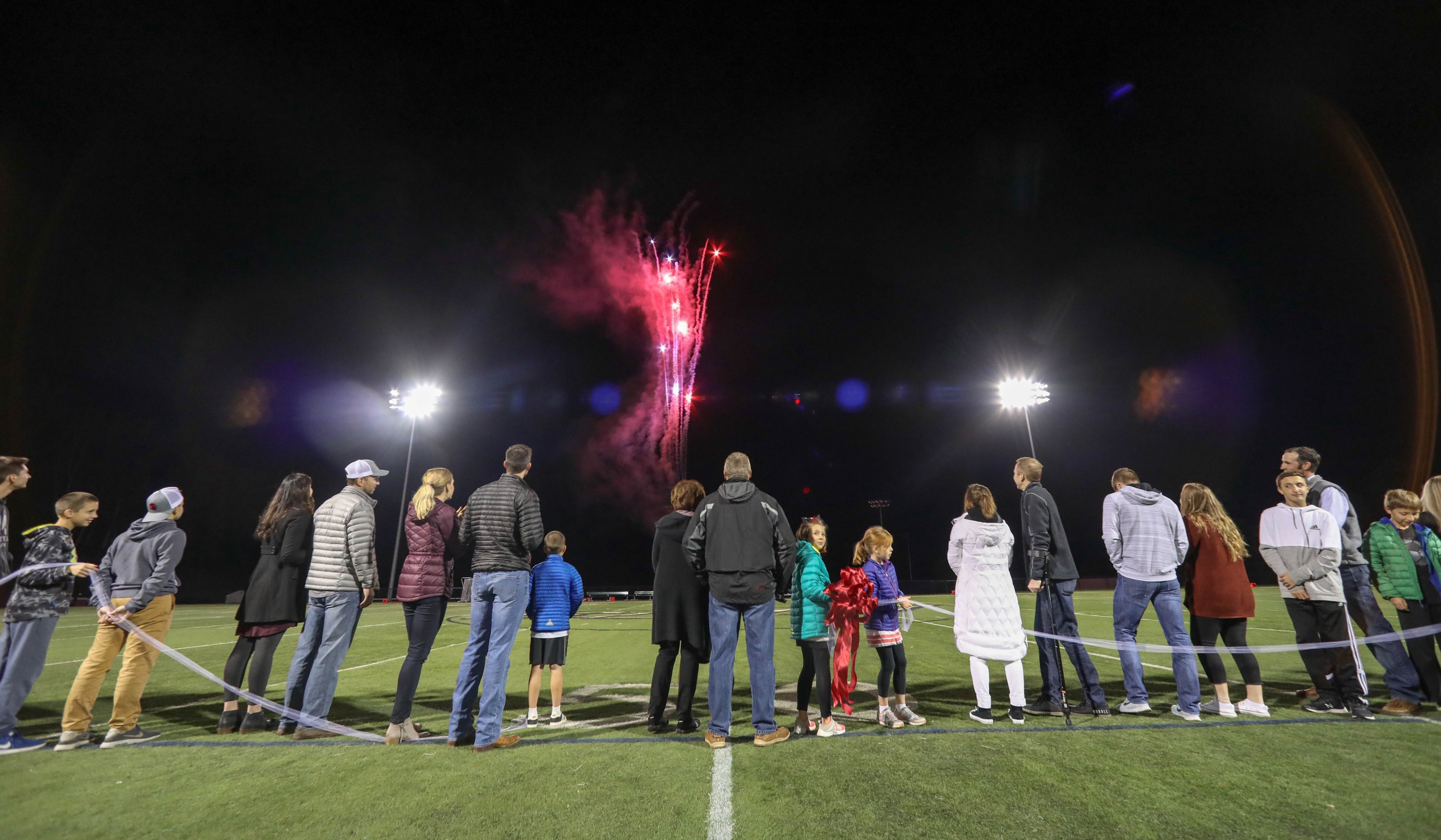 Knight Stadium will host Southern Virginia's home football, soccer and lacrosse games, and it will serve as a gathering place for the University. The stadium seats over 1000 spectators and features VIP seating, a press box and a concession stand, in addition to locker room facilities for players and coaches.