Spotlight
Southern Virginia Students Log Over 20,000 Hours of Service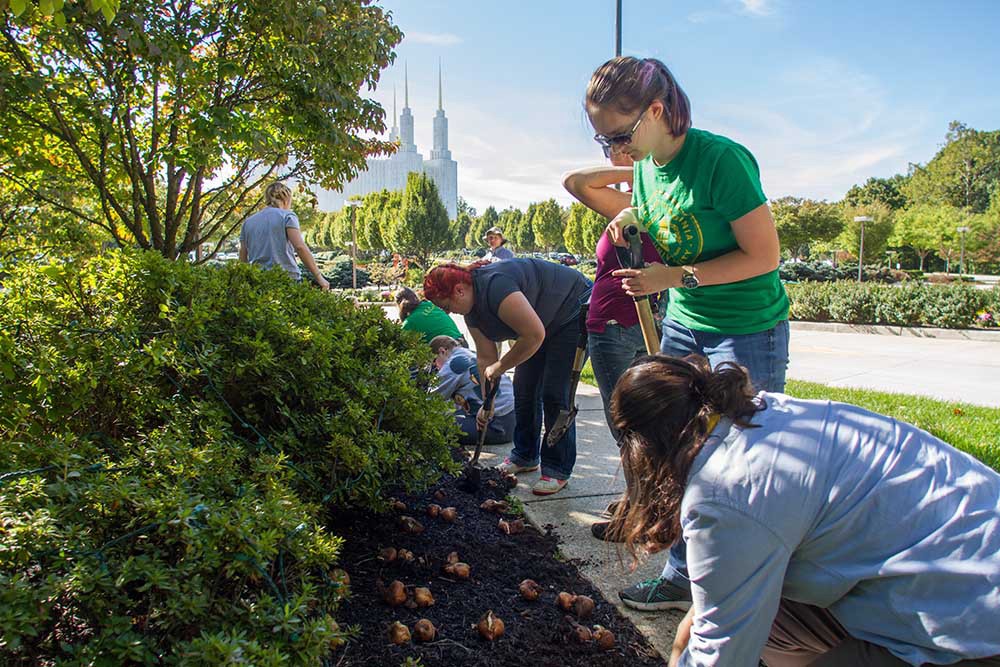 As visitors approach Southern Virginia University's historic Main Hall, they read the words, "learn that life is service" inscribed on the guideposts lining the driveway. This past year, Southern Virginia students displayed their commitment to this motto by logging over 20,000 service hours in celebration of the University's 20th anniversary.
Led by student body president Ammon Milligan, the Southern Virginia Student Executive Council initiated the campus-wide goal to reach 20,000 service hours during the 2016–2017 school year. "20,000 hours never seemed like an unattainable number of hours because we knew that our students do so much service," Milligan said.
Southern Virginia students internalize the University's mission of becoming leader-servants by regularly serving on campus, in their religious groups and in the community. Students learn to be service-oriented by recording at least 10 hours of service in their first semester. As they continue at Southern Virginia, many students record over 100 service hours to earn the leadership distinction award upon graduation.
In years past, Southern Virginia has facilitated and encouraged service opportunities — including annual service days on the grounds of the Washington D.C. Temple — but did not track student service hours beyond the first semester or for those seeking the leadership distinction award.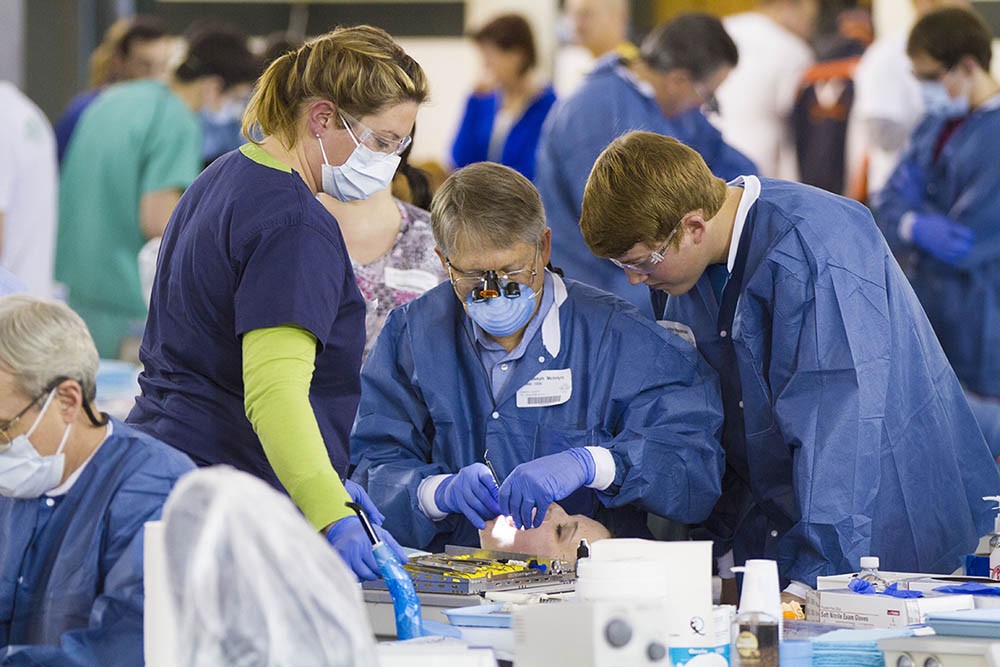 In 2016, Vice President of Student Life Charles Bowen created the Office of Service Coordination and Reporting (OSCAR) which undertook the work of facilitating service in the community and tracking student service reported online or in person. Fortunately, the creation of this office coincided with the Student Executive Council's goal.
"At the service office, we worked very closely with several people in the Buena Vista community," Bowen said. "We discovered and shared projects in the community and on campus every month; we always received a great response from the students."
The Student Athletic Advisory Committee also initiated several service projects: a food drive, a basketball tournament to raise money for mosquito nets in Africa and a bone marrow registration drive for the "Be the Match" foundation.
"Southern Virginia students are so attuned to opportunities to serve because they have the Savior as their model," Bowen said. "I love the fact that our students are so eager to give of themselves as Christ did."
Despite thousands of service hours logged by students, the campus was still behind schedule on its goal by the middle of spring semester. On Mar. 1, Bowen delivered a rallying call to the interns at OSCAR, "Team, we're still 6,000 hours away and we've got about eight weeks left, we are not going to fail, so what are we going to do?"
The interns responded by initiating more service projects, taking a more hands-on approach to getting students to record their service hours and encouraging more students to seek the leadership distinction award. As a result, the campus quickly closed the gap and reached 20,000 hours on Apr. 18. By the end of the school year, the final tally stood at 20,523.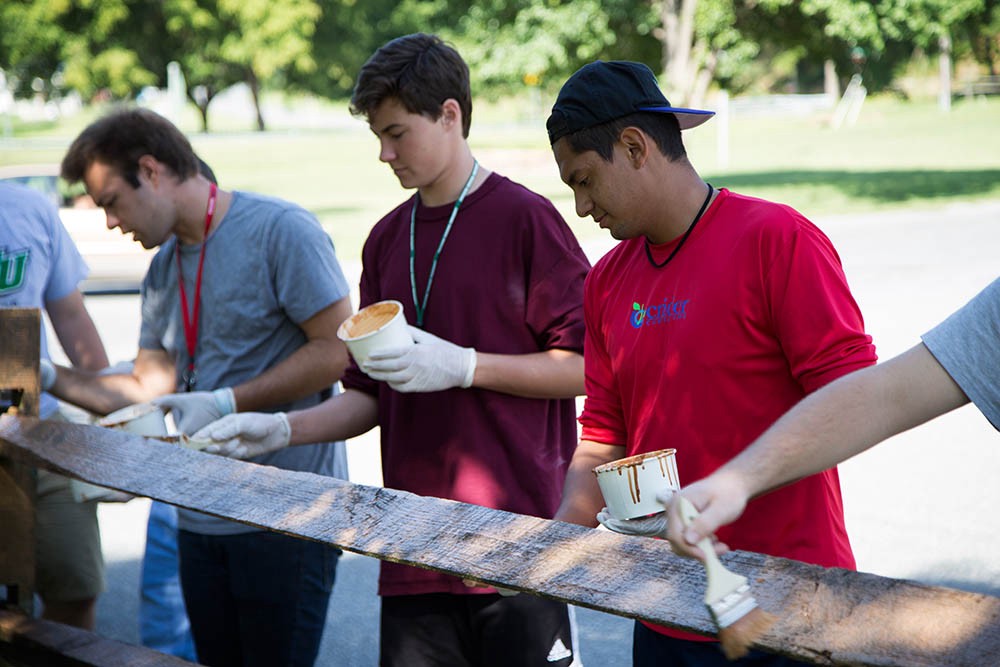 "We were very excited and relieved when students met the service goal," said Keri Jensen, student vice president of academics and service. "All our hard work and faith paid off and we were very proud of all the students."
Looking to the future, Milligan suggested that Southern Virginia should strive to be on the presidential service honor roll for colleges. "I think we began a habit of logging service hours this year that will allow for more recognition of the good work we do here at Southern Virginia, although of course, recognition is not our primary aim."
More importantly, Milligan continued, meeting the service goal was beneficial for students who could see the amount of service they do laid out in impressive numbers. This sentiment was echoed by many of the members of the Student Executive Council and those at the Office of Service Coordination and Reporting.
"It is my hope that every student that went to SVU this past year can look back at all those hours logged and know that they made difference in another's life and that they are important and needed," Jensen said.