Spotlight
Southern Virginia Alumnus Jason Barron Publishes "The Visual MBA"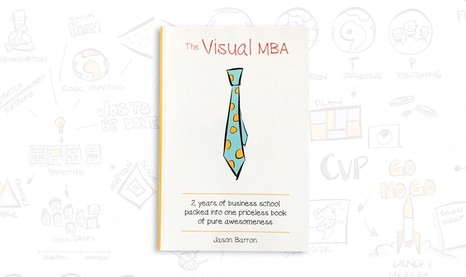 Southern Virginia alumnus Jason Barron recently published his book, "The Visual MBA," a compilation of illustrated notes that explain business concepts Barron learned while earning a master's in business administration.
The idea for the book came while Barron, who graduated from Southern Virginia in 2007, took classes for a two-year MBA at Brigham Young University. Rather than handwriting or typing traditional notes, Barron recorded what he learned using sketches and drawings.
"Most people are visual learners," Barron explains in a Kickstarter campaign video he made to fund the project. "When I started my MBA two years ago, I decided to draw all my notes so that way other people can benefit from them."
After finishing his degree, Barron compiled his drawings detailing business concepts he learned in his classes. He began a Kickstarter campaign to cover the editing and printing costs, which has raised over 10 times more money than his original goal.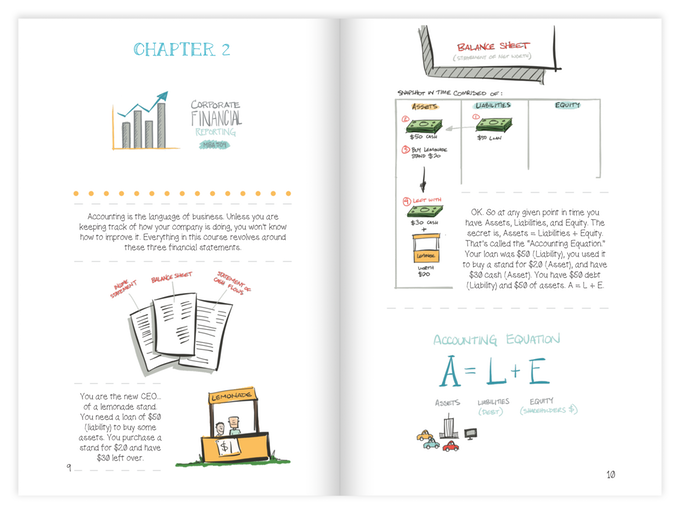 "I'm totally blown away by the support in response to this book," Barron said in a recent article published in the Deseret News. "There were a lot of neat miracles along the way, one thing after another, where things fell into place and worked out to make it happen."
According to Barron, the book outlines concepts that many people, MBA students or otherwise, will find useful, including brainstorming new ideas, analyzing financial statements or starting a new business. Barron has now sold copies of "The Visual MBA" to customers in over 30 countries.
Learn more about Barron's journey to publishing "The Visual MBA" by visiting his website.