Speeches
Pulitzer-Prize Winning Photojournalist Deanne Fitzmaurice Shares Heartfelt Forum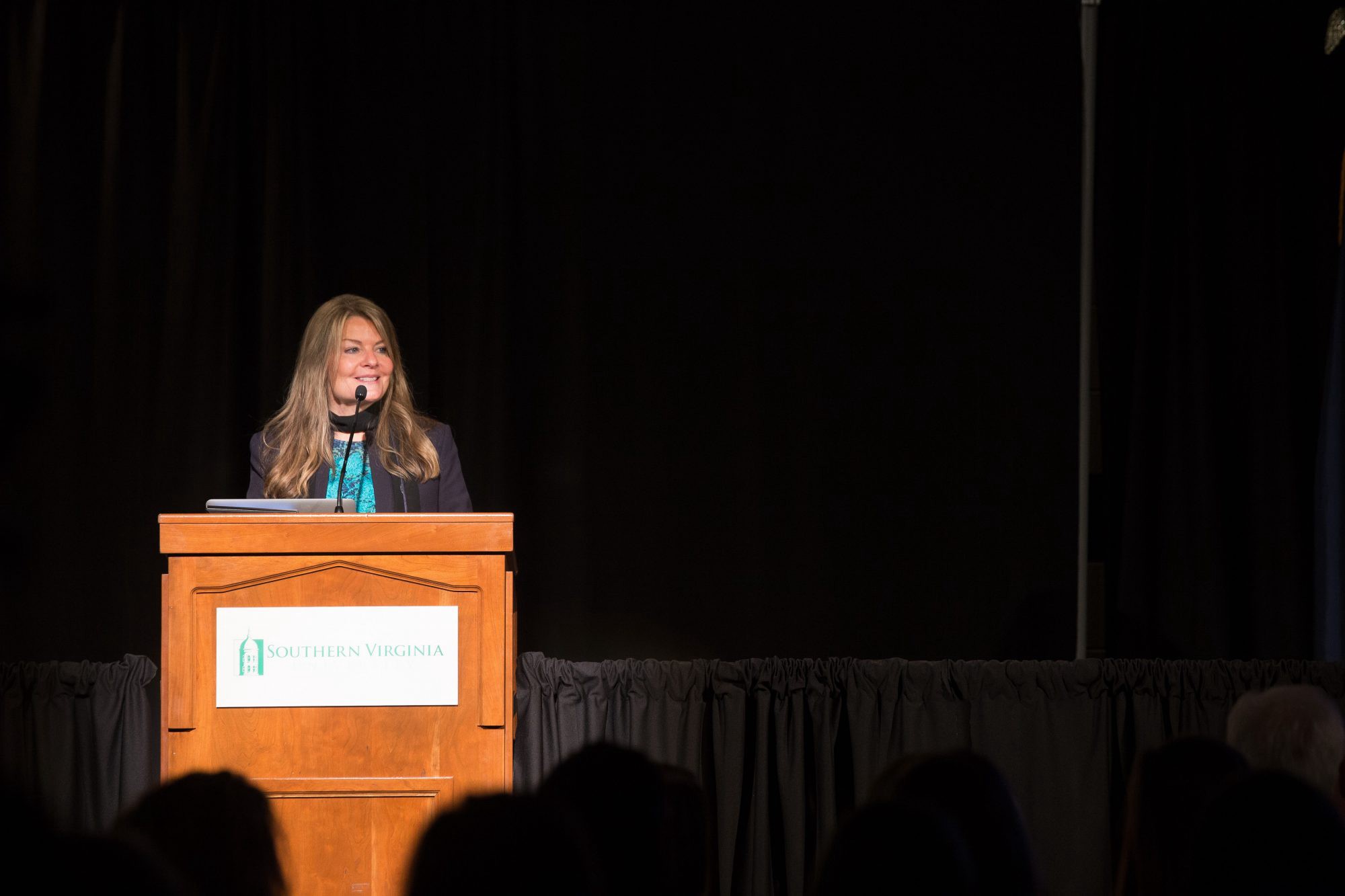 Pulitzer-Prize winning photojournalist, Deanne Fitzmaurice, delivered a forum address to gathered students, faculty, and staff at Southern Virginia University on Friday, Jan. 20. Fitzmaurice's forum was part of the series of events put on by the newly founded Institute for Writing and Mass Media directed by New York Times best-selling author Jeff Benedict.
Fitzmaurice's address focused on the platform photography has provided her to connect with people from all walks of live throughout her career. Specifically, Fitzmaurice detailed an assignment to photograph a young Iraqi boy, Selah, who had been severely injured after an unmarked IED exploded in his hands and killed his older brother. The assignment has since evolved into a 13-year project in which Fitzmaurice has documented Selah's struggle for survival and his family's eventual immigration to the United States.
While sharing a series of brilliant and impactful photos, Fitzmaurice expounded on the sincere and significant moments she has experienced over the past 13 years with Selah and his family. She spoke about the trials facing Selah and his family as Iraqi refugees and her ability to connect with them despite cultural and communication barriers.
"So much about my work is building trust, building relationships, and connecting with people through my photographs" Fitzmaurice said.
While maintaining the highest ethical and professional standards, Fitzmaurice told an emotionally moving story of triumph over trial through her powerful photography.
Following Fitzmaurice's presentation, Benedict offered a few closing remarks on his unexpected career, as well as some of the blessings and challenges he has faced along the way. Through obstacles and trials, Benedict told the audience, he found success through perseverance.
"It is easy to forget how lucky we are to live where we live and do what we do" Benedict concluded.