Spotlight
Professor Publishes Insightful Biography on Robert E. Lee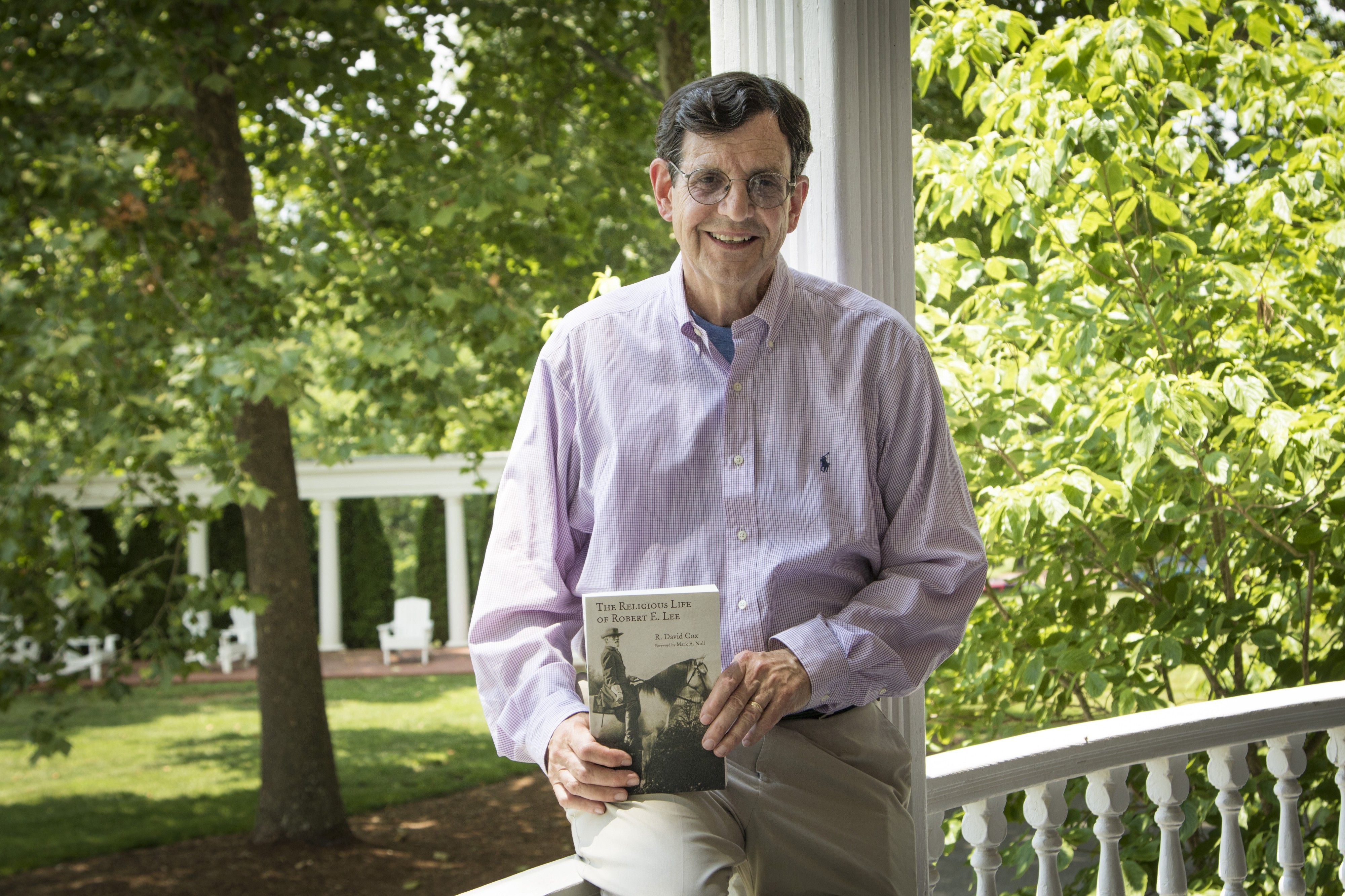 Southern Virginia University professor Dr. David Cox's new book, "The Religious Life of Robert E. Lee," recently hit the shelves. Published by Wm. B. Eerdmans, the book is part of an ongoing series on American and British historical figures, titled, "The Library of Religious Biography."
The product of almost 14 years of work, Cox's biography of the former Confederate general focuses on the influence of Lee's Episcopal background on his family, career and actions during and after the Civil War.
Although most historians agree that Lee was religious, Cox is the first to provide a balanced, substantive analysis of his religious convictions and how they influenced him.
"On one side there were military historians who couldn't do theological history, and on the other, religious biographers who merely polished up his halo," Cox said. "Neither group got it right."
In "The Religious Life of Robert E. Lee," Cox mediates these extremes and distinguishes the man from the myth. He explores how Lee became the South's leading proponent of peace after the Civil War, largely because of his faith. According to Cox, the most important demonstration of Lee's values was his choice to come to an impoverished Washington College, now Washington and Lee University, instead of doing something more profitable.
"Lee combined the practical with the principles by creating a curriculum that nurtured students' faith and addressed the needs of the day without neglecting the classics," Cox said.
Cox sees a parallel between Lee's vision for Washington College and the mission of Southern Virginia University. "Southern Virginia creates well-rounded leader-servants who are also trained in their disciplines and spiritually conscientious."
While serving as the rector at R. E. Lee Memorial Episcopal Church in Lexington, Va., Cox developed an interest in Lee. However, it was not until he moved to Richmond, Va in 2003. to complete his doctoral studies that he could pursue that interest.
"I lived right across the street from the Virginia Historical Society," he said. "It has the largest collection of Lee family papers anywhere and I was soon going through his letters and started working on what became this book."
Between various commitments including teaching, church work and holding offices in his community, Dr. Cox traveled to several places to read through Lee family letters. He visited, among others, the archives at Washington and Lee University, William and Mary University, the Virginia Historical Society, Lee's birthplace at Stratford Hall and the Library of Congress.
"It is clear that Lee was not a saint, but a flawed human being," Cox said. "When dealing with historical figures, it is important to remember their humanity; we must consider their failures but also appreciate their achievements."
Dr. Cox came to Southern Virginia in 2006 as a visiting professor of history and theology. He is currently working on a history of Lee Chapel in Lexington, Va.
The book is available on Amazon and Barnes and Noble.