Speeches
Professor Card and Professor Stoddard Give Forum on Overcoming Trials and Achieving Success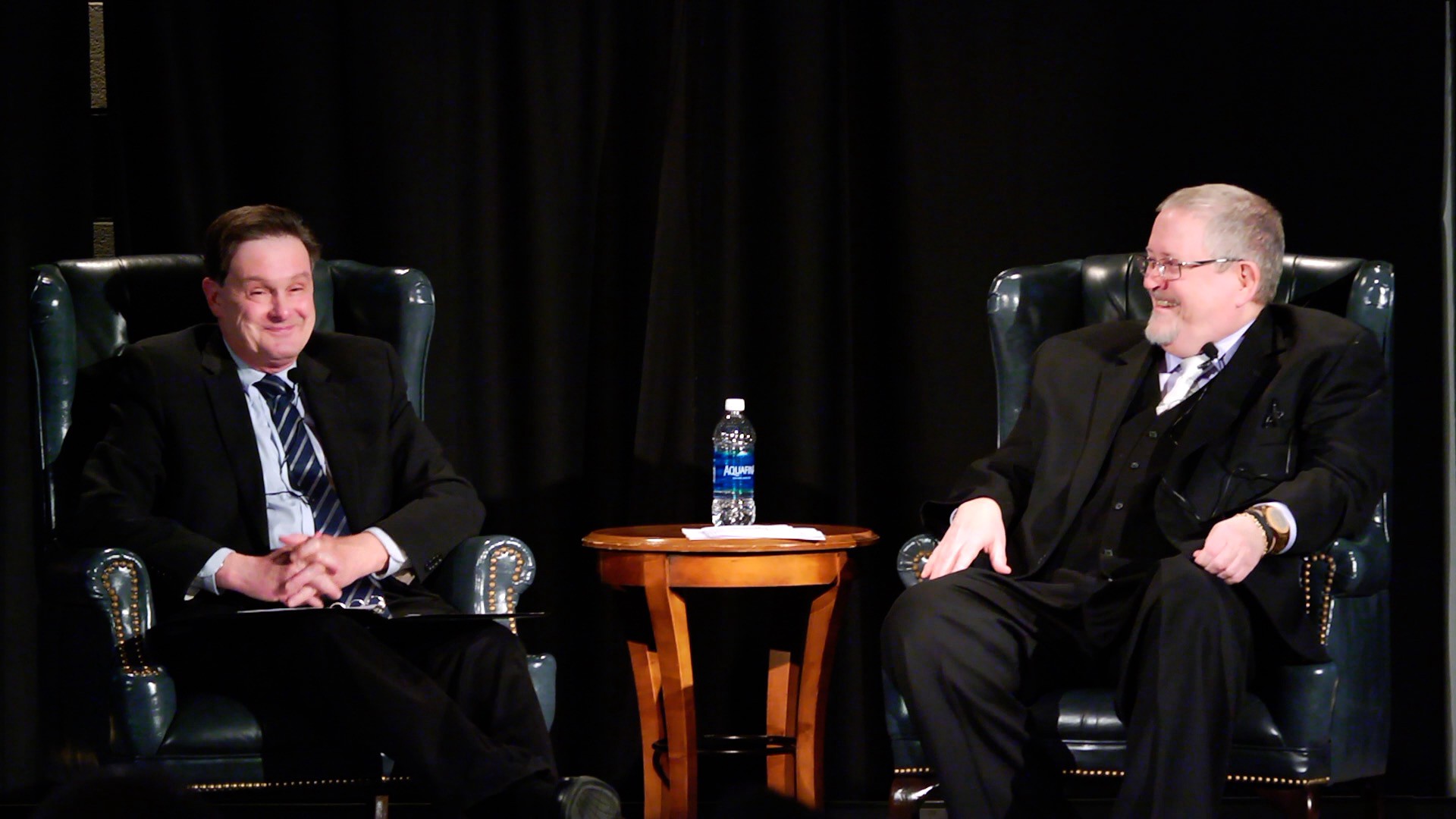 Orson Scott Card — a Hugo and Nebula Award winning author who has written over 80 publications in the young adult, contemporary fantasy and religious genres — and Robert Stoddard — Theatre Program Coordinator and Associate Professor of Theatre at Southern Virginia University — spoke about the importance of creating art in the LDS community at a casual forum with of gathered students, faculty, and staff.
Throughout their careers, Card and Stoddard have collaborated on many projects and musical productions together including "Stone Tables," a musical adaptation of Card's book by the same name about the life of Moses as he led the Children of Israel and "Father, Mother, Mother, Mom," which was performed at Robert Redford's Sundance Theatre and throughout the Intermountain West. Musical numbers from both productions were performed at the forum by the Southern Virginia Music and Theatre Departments.
During their joint talk, Card and Stoddard explained that as young students they were forced to overcome limited academic options and rigid courses which restricted their ability to follow their professional interests. According to Card, their only path toward pursing their shared passion for theatre was to customize their education and take academic risks. Despite a lack of support from their professors, Card and Stoddard never stopped pushing and striving to get the education they desired. Eventually, they created their own curricular path together that enabled them to produce popular musicals shortly after college.
"There was real hostility," said Card. "But it didn't stop me from doing anything that I wanted to do, because I was in charge of my own education."
As Southern Virginia professors, Card and Stoddard now have the ability assist the students in customizing their own educations and achieving their personal goals. Both Professors Card and Stoddard encourage students in attendance to use the resources available on Southern Virginia's campus to control their education and pursue their passions just as they had previously done.
Creating worthwhile art and achieving academic success is something that all students have the power to do at Southern Virginia, explained Card and Stoddard. By utilizing the recourses available to them, students have the opportunity take charge of their own educations.
"The power is in your hands," Stoddard said. "Whether your passion is theater, or it's chemistry, or it's football, you have all power, always. If you want it, work hard and do it."