News Release
Pulitzer-Prize Winning Photojournalist to Give Forum Interview on Jan. 20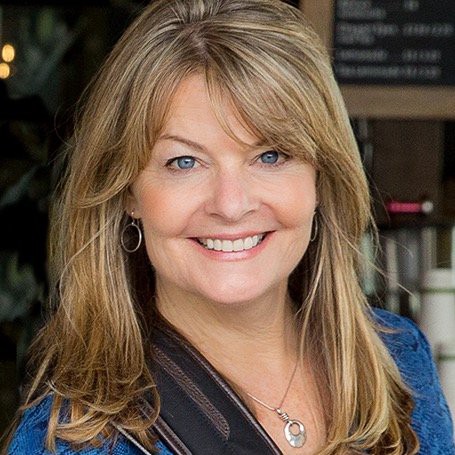 Jeff Benedict, New York Times best-selling author and director of Southern Virginia University's newly founded Institute for Writing and Mass Media, will conduct an interview-style forum with Pulitzer-Prize winning photojournalist, Deanne Fitzmaurice, on Friday January 20, at 11 a.m. in the Stoddard Center.
"I have collaborated with Deanne on multiple Sports Illustrated cover stories, books, and other projects." Benedict said, "She's one of the finest journalists I've ever worked with. There isn't anything she can't do with a camera.
"She has been all over the world, from the ghettos of Nairobi to Hollywood to the suites of the rich and famous," Benedict continued. "Our students and the greater Southern Virginia University campus are about to see what she sees when she looks through a lens and aims her camera at a person's soul."
Fitzmaurice is best known for her unique ability to go behind the scenes and convey intimate, emotional, and thought provoking stories through her photojournalism. The forum will be the third in a series of interviews conducted by Benedict featuring influential leaders in writing and media.
"I have used my camera to tell stories about people, rich and poor, black and white, famous and downtrodden." Fitzmaurice said, "There is so much to learn from observing human beings. I am eager to visit the Institute for Writing and Mass Media and share some of my experiences and life lessons as a photojournalist."
Fitzmaurice is a Nikon Ambassador and an assignment photographer with publications including Sports Illustrated, ESPN, National Geographic and many other respected outlets. Her commercial clients include Apple, Nike, Google, and Facebook.
Fitzmaurice's documentary work received recognition as a finalist for the Alexia Foundation Grant for World Peace in 2011 and 2012. She was also presented with the Juror's Selection for the American Photography Awards. In 2013, her work was selected for Communications Arts Photography Annual. Fitzmaurice's photography is part of the permanent collection at the Newseum, as well as the museum's traveling exhibition of Pulitzer winning photographs. She has spent time as a contract photographer for the best-selling 'Day in the Life' series.
Fitzmaurice began her career as a photojournalist for the San Francisco Chronicle after earning a Bachelor of Fine Arts from the Academy of Art University. When not on assignment, Fitzmaurice often teaches and lectures workshops. She is the co-founder of Think Tank Photo with her husband, photographer Kurt Rogers.