News Release
President Wilcox Announces New Provost and Associate Provosts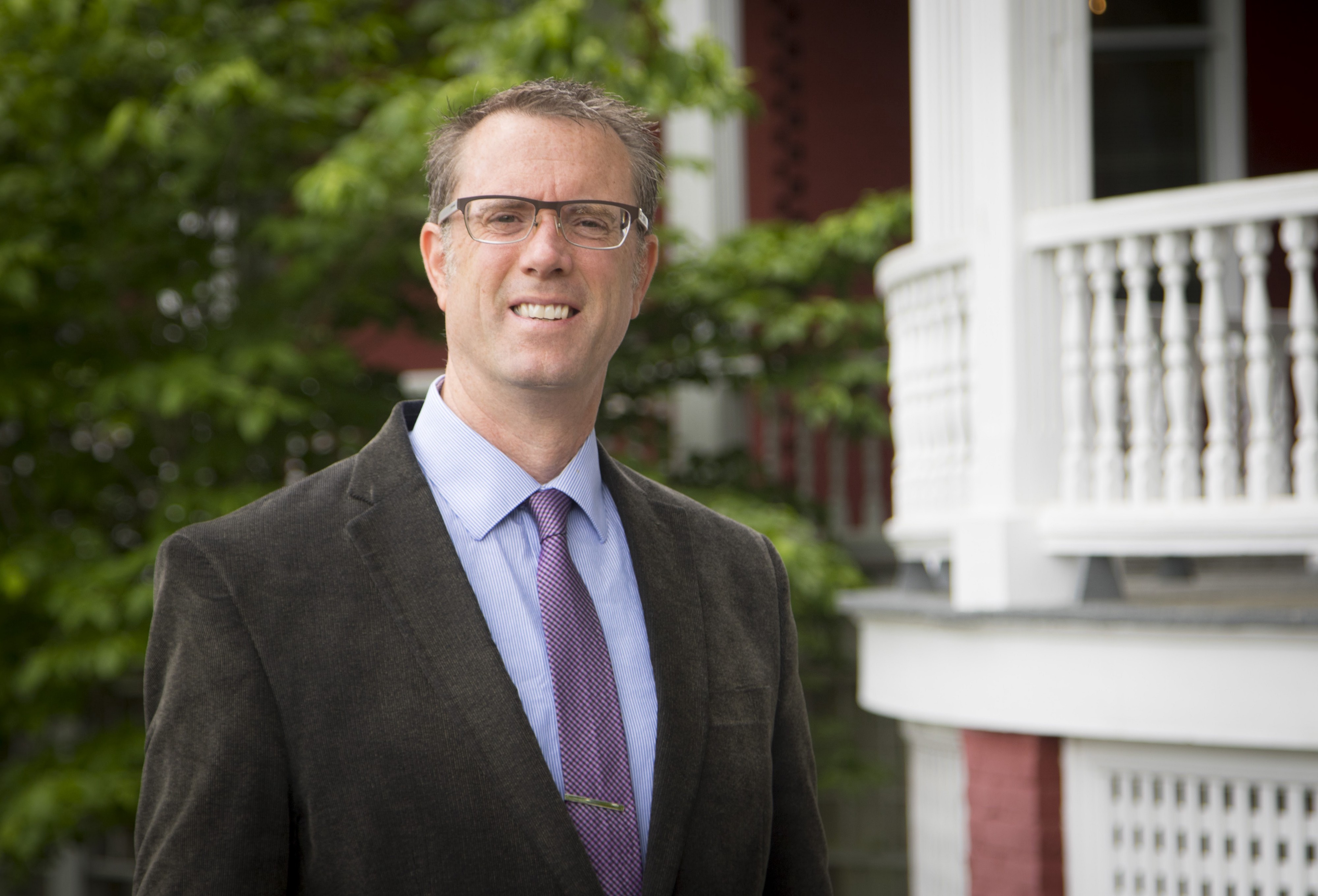 Southern Virginia University President Reed N. Wilcox recently announced that Dr. Scott Dransfield will serve as provost, the chief academic officer of the university. Dransfield is joined by Drs. Jeremiah John and Karen Walker, who will serve as associate provosts.
"I am devoted to Southern Virginia's mission and curricular goals, along with its unique environment and personalized approach to education," Dransfield said. "It's a real blessing to be in the middle of something you believe in with your whole heart and soul."
A professor of English, Dransfield served as interim provost during the 2016–2017 school year. He has been a faculty member at Southern Virginia since 2001; his research concentrates on Victorian literature and culture as well as the intersections between religion and literature.
Dransfield has published articles in various academic journals. Most recently, his essay on the poetics of translation in Homer's "The Iliad" appeared in the Philological Quarterly. He is currently working on a project about Walt Whitman's "Leaves of Grass."
Dr. John served as interim associate provost during the 2016–2017 school year. He is a professor of politics and the coordinator of the politics program. John attended Southern Virginia in 1996 as an undergraduate and returned to join the faculty in 2007 with a doctorate in political theory and comparative politics from the University of Notre Dame.
John's research has examined the intersection between political theory and the doctrine of The Church of Jesus Christ of Latter-day Saints. He recently edited a book on the LDS principle of consecration and is currently working on a contributing chapter about Mormonism and social criticism.
Karen Walker is an associate professor of family and child development and the director of the academic success program at Southern Virginia University. She has also served as Vice President of Educational Research and Development. Dr. Walker authored "The Deep Learning Academic Success Planner," which has been employed to great effect at Southern Virginia.
Provost Dransfield says his office is looking forward to working on a variety of projects. "I have fantastic colleagues whom I have great faith in and I feel we'll do great things."