Spotlight
NFL Films Returns to Southern Virginia to Film Documentary on Coach Ed Mulitalo
NFL Films came to Southern Virginia University last year to premiere a documentary. This year, they came to film one.
Senior NFL Films Producer Angela Torma and her crew spent three days on Southern Virginia's campus last week commencing work on a new film about Defensive Coordinator Ed Mulitalo, a former member of the 2001 Super Bowl champion Baltimore Ravens. Torma also spoke and premiered a new short film, "The Unlikely Champions," at the University convocation on Friday.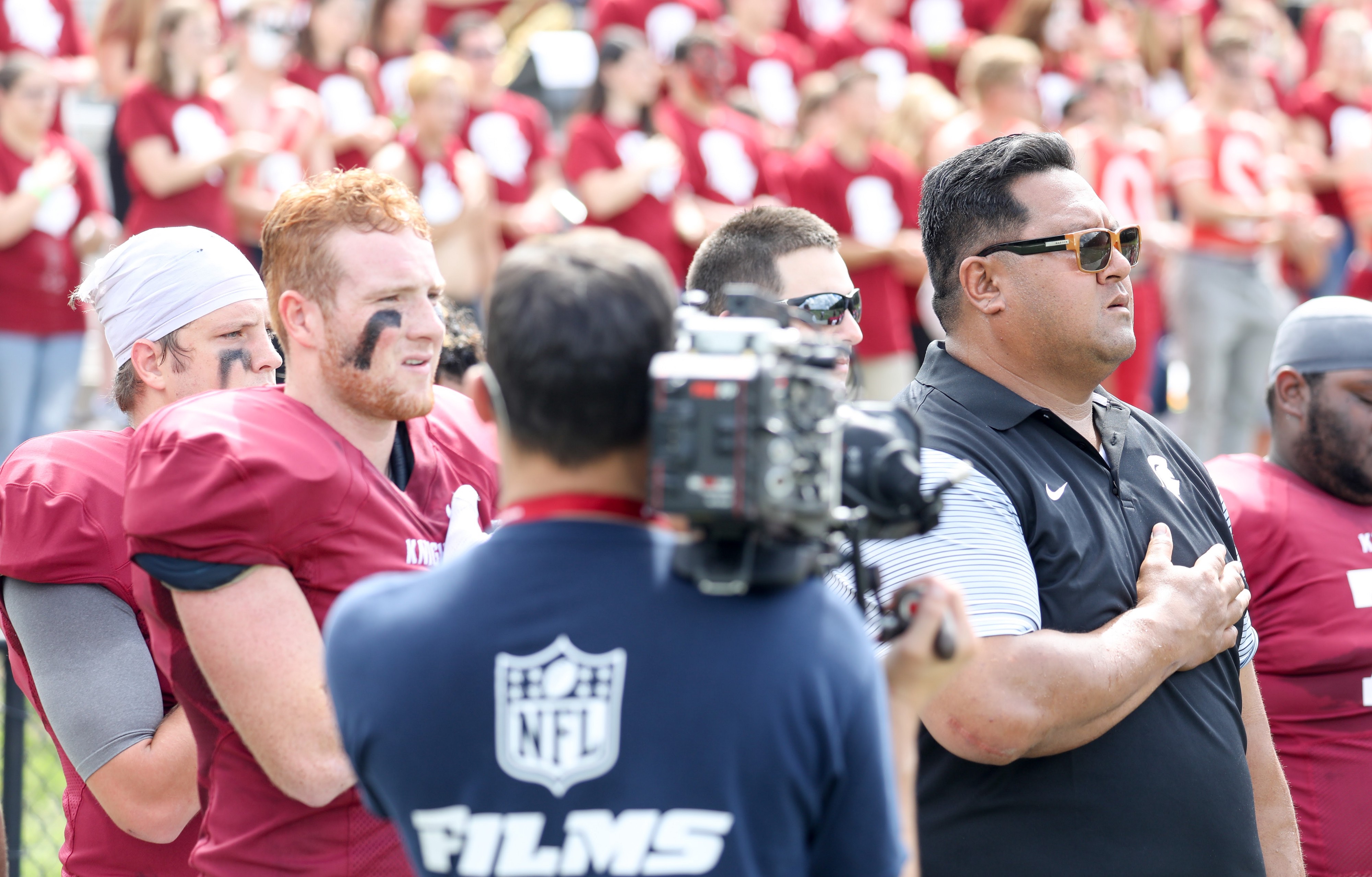 "I think it's a great side effect of what we're trying to do here at the University, by bringing talented writers, and producers, and directors and photographers to our campus to teach our students, but also to expose them to what we're doing here with what we're trying to build," said Jeff Benedict, New York Times bestselling author and the director of Southern Virginia's Institute for Writing and Mass Media. "I think a great byproduct of that is that NFL Films is back here right now to make a film about Ed."
Torma, a seven-time Emmy Award winner whose work has aired on ESPN, HBO, Showtime, CBS and NFL Network, noted how Mulitalo's NFL experience enticed NFL Films to make a film about the former star Baltimore Ravens and Detroit Lions guard.
"He's somebody who won a Super Bowl championship very early on in his career, and at the end of his career was on a team that went 0–16," Torma said. "We wanted to do a piece on someone who's experienced the highest of highs in the NFL and the lowest of lows, and all the lessons he learned while he was doing that. And now he's passing those lessons that he's learned on to the team here at SVU."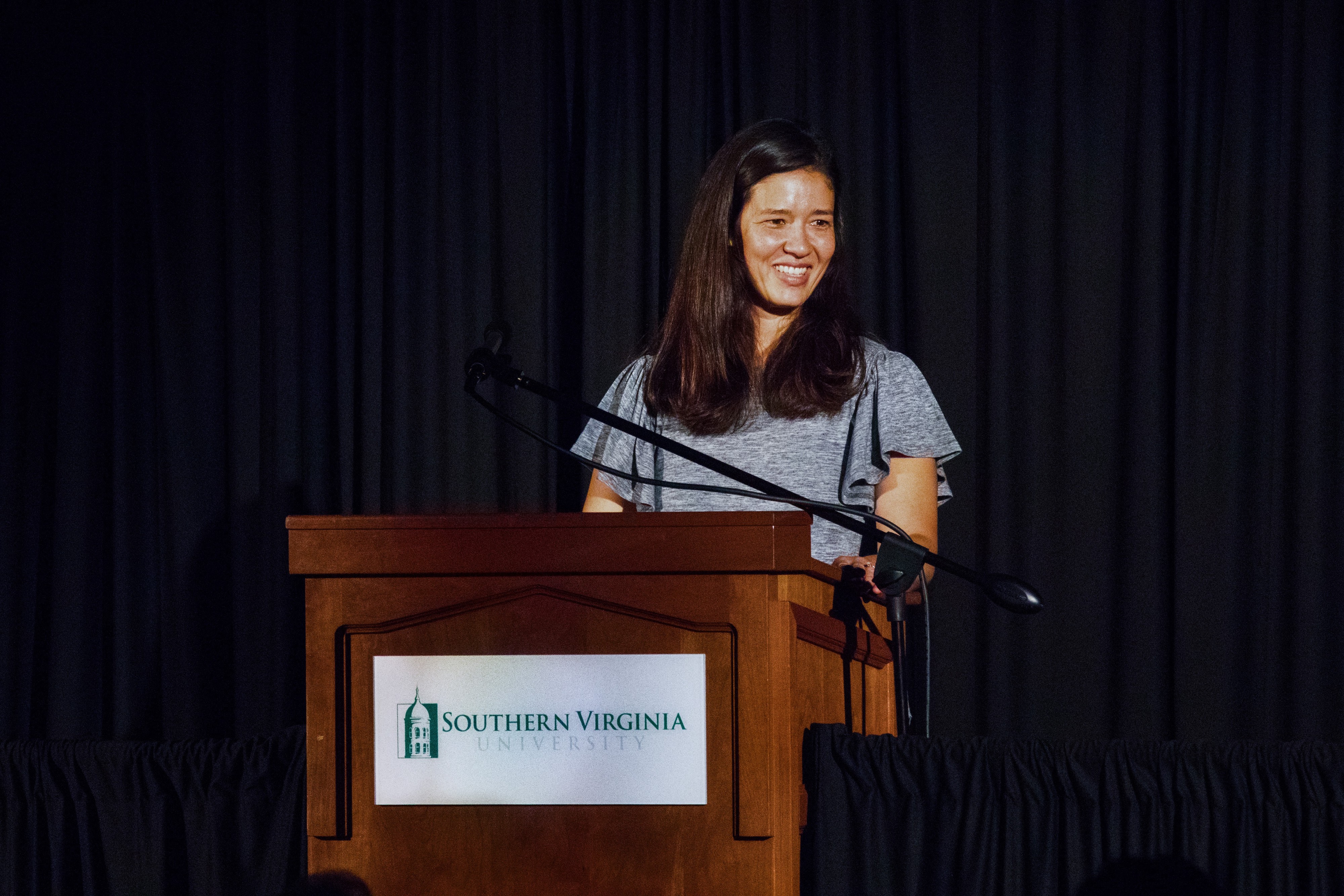 According to Torma, Mulitalo's character also sets him apart. "Something that we've learned as we've been with Ed and interviewed players [is that] while he's concerned about the football players on the field, he's even more concerned about their development as men off the field. And that's part of what makes Ed special," Torma remarked.
Torma also premiered her new short film, "The Unlikely Champions," Friday morning at the University convocation. The film chronicles the story of three unlikely members of the 2017 Super Bowl champion New England Patriots. One of those unlikely champions is outside linebacker Kyle Van Noy, brother of Southern Virginia alumnus Travis Van Noy, who helped the Knights basketball team win the 2011 USCAA national championship.
The idea for a film about Mulitalo grew out of NFL Films' visit to Southern Virginia last year, when Benedict invited Supervising Director Chris Barlow to premiere his docudrama, "Steve Young: A Football Life," at the University. The film is based on Young's autobiography, "QB: My Life Behind the Spiral," which Benedict co-authored.
"Chris knew Ed, and knew some of the aspects of Ed's story, and through the time that we spent here last year doing workshops and stuff on campus, the idea to make a film about him was rejuvenated and really took off," Benedict recalled.
Mulitalo explained how he, a former Super Bowl champion, made the choice to coach at Southern Virginia University.
"Why Southern Virginia? Obviously, football; I have come, I hope, to pass along those lessons [from my career]. I'm a family man; I love being in a place where I can cultivate my family and have a good family environment, and also at the same time that I can cultivate my relationship with Jesus Christ," Mulitalo said.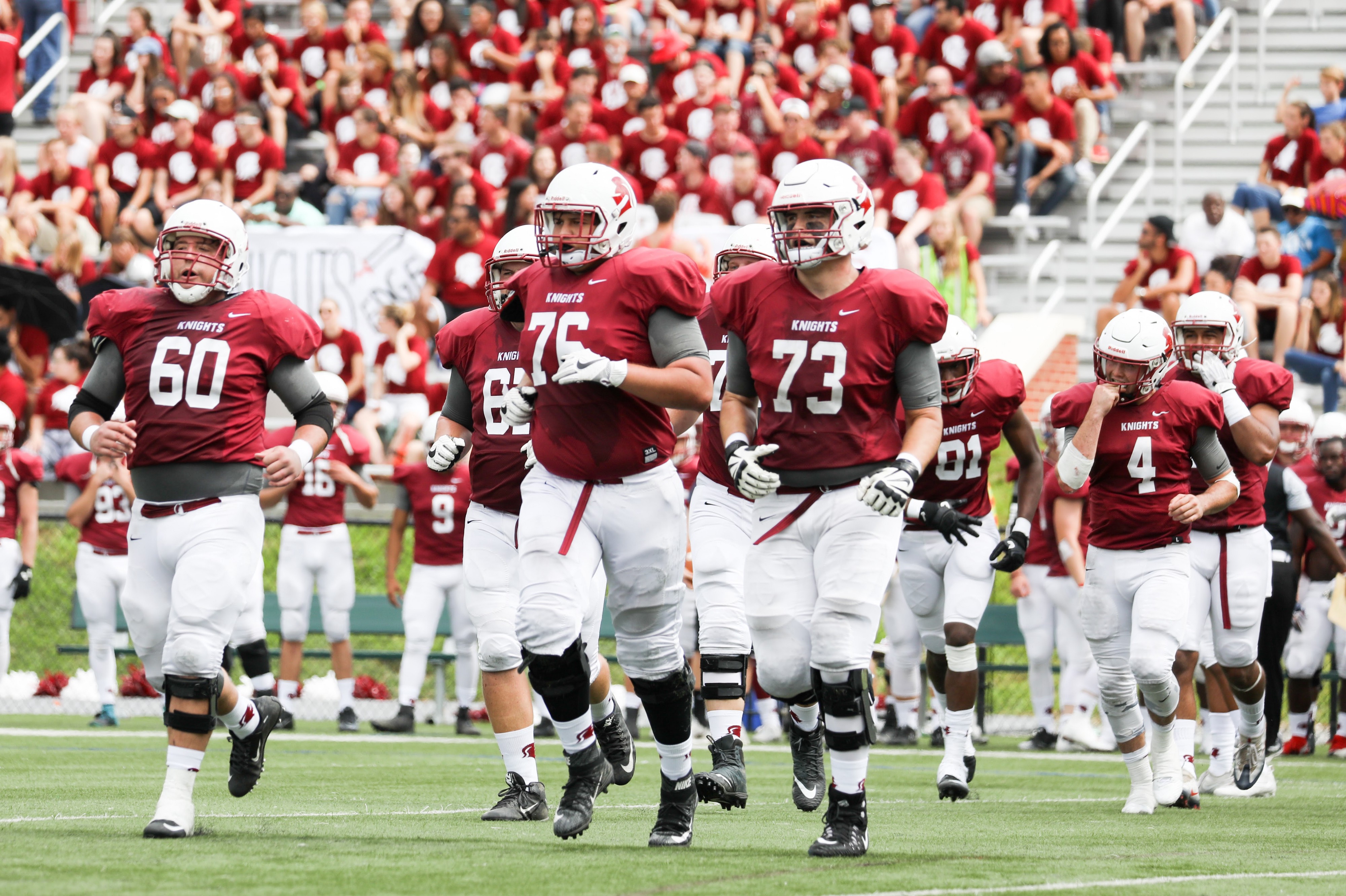 The NFL Films crew concluded their time on campus by filming the Southern Virginia Knights' home football game against Montclair State on Saturday. In addition to the anticipation of being featured in a piece by NFL Films, the 95 members of the football team felt energy from the fans as they played in front of an overflowing crimson crowd in the University's new Knights Stadium.