Spotlight
New Students Connect With Their Community Through Service
Incoming Southern Virginia freshmen gathered during new student orientation and packed over 100 backpacks full of school supplies for children at Buena Vista's Enderly Heights Elementary School.
The project introduced new students to a tradition of service at Southern Virginia. Last year, students completed a combined 20,536 hours of service, surpassing their 20,000-hour annual goal.
"I did a little bit of research and then went into the [service] office, and we came up with the idea of collecting and donating school supplies," said Jessica Brotherson, the lead coordinator for the project. "I think it's so important because it's a need, and it's a local need."
The event began with a short video made by faculty and students at the elementary school, which introduced the new Southern Virginia students to the Buena Vista community. The university students then broke into groups, received supply lists and packed the needed school materials into backpacks.
Southern Virginia students added a personal touch to the experience by handwriting short notes of encouragement to the elementary school children, which they included in each backpack.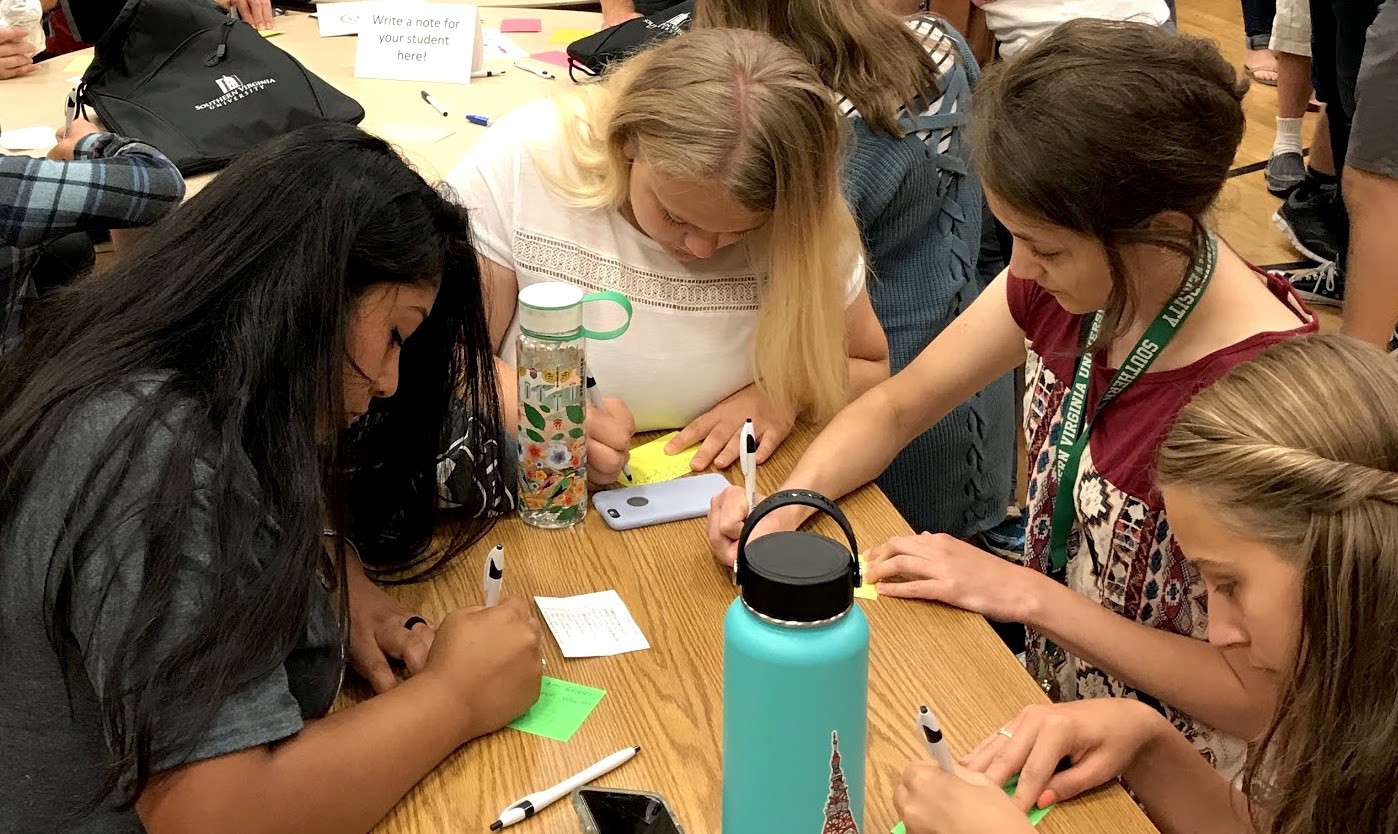 A small group of volunteers accompanied Brotherson to deliver the supplies to Enderly Heights Elementary, where school administrators expressed gratitude.
"We really appreciate it," said Principal Troy Clark. "You go along and you try to get funding, and sometimes whatever we get is not quite enough to cover for some of the kids."
"It's definitely a positive influence as far as the success of the children, [especially] those children that are struggling," continued Assistant Principal and Title I Director Denise Fitzgerald. "They're able to have those supplies, and that just makes life a little bit simpler. They kind of fit in with everybody else."
Fundraising for the school supplies project took place during the summer. Money came from the generous contributions of local businesses and donation boxes placed around Buena Vista.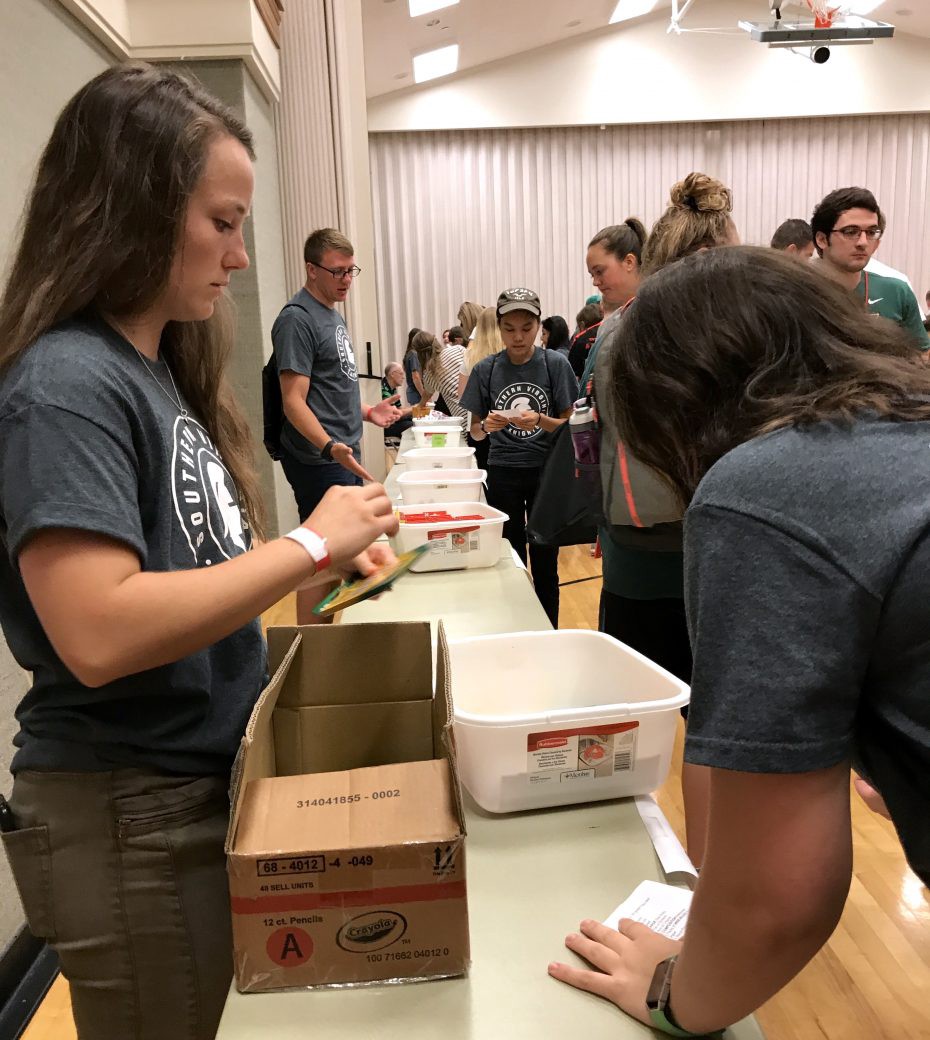 Brotherson, a senior studying Spanish and biology as she works to receive her teaching licensure, saw the project as a great opportunity for new Southern Virginia students to connect with their local community from the start of their time in Buena Vista.
"I think at any university, there is this campus-wide bubble, and I think service is a way to break out of that," Brotherson explained. "The interaction with Enderly [Heights] has been super positive."
Brotherson also encouraged new students to make service a part of their education at Southern Virginia. "Service is obviously a fundamental part of being a leader-servant, and, honestly, it's helped me make a lot of good friends," she said.
For students looking to become more involved, the Office for Service Coordination and Reporting at Southern Virginia is located at 340 Main Hall. The office also posts service opportunities on mySVU, Southern Virginia's online portal for students.