Spotlight
Inaugural Event for "Wellness Wednesdays" Helps Students to Overcome Perfectionism
Student speakers and faculty members from Southern Virginia's Student Support Center spoke last week at the inaugural event for the University's new "Wellness Wednesdays" talk series. The weekly workshops will aim to raise awareness and provide resources for mental health and wellness among University's students, faculty and professional staff.
Michael Gibbons, dean of students and vice president of student life, welcomed the University community members who had packed into Southern Virginia's Main Hall Ballroom.
"Our role is to try to help elevate the climate and culture of SVU," Gibbons explained. "Our job is to come up with ways to help you to develop socially, emotionally, spiritually and take care of yourself physically. And so, these are some of the themes we'll be focusing as we move through the semester."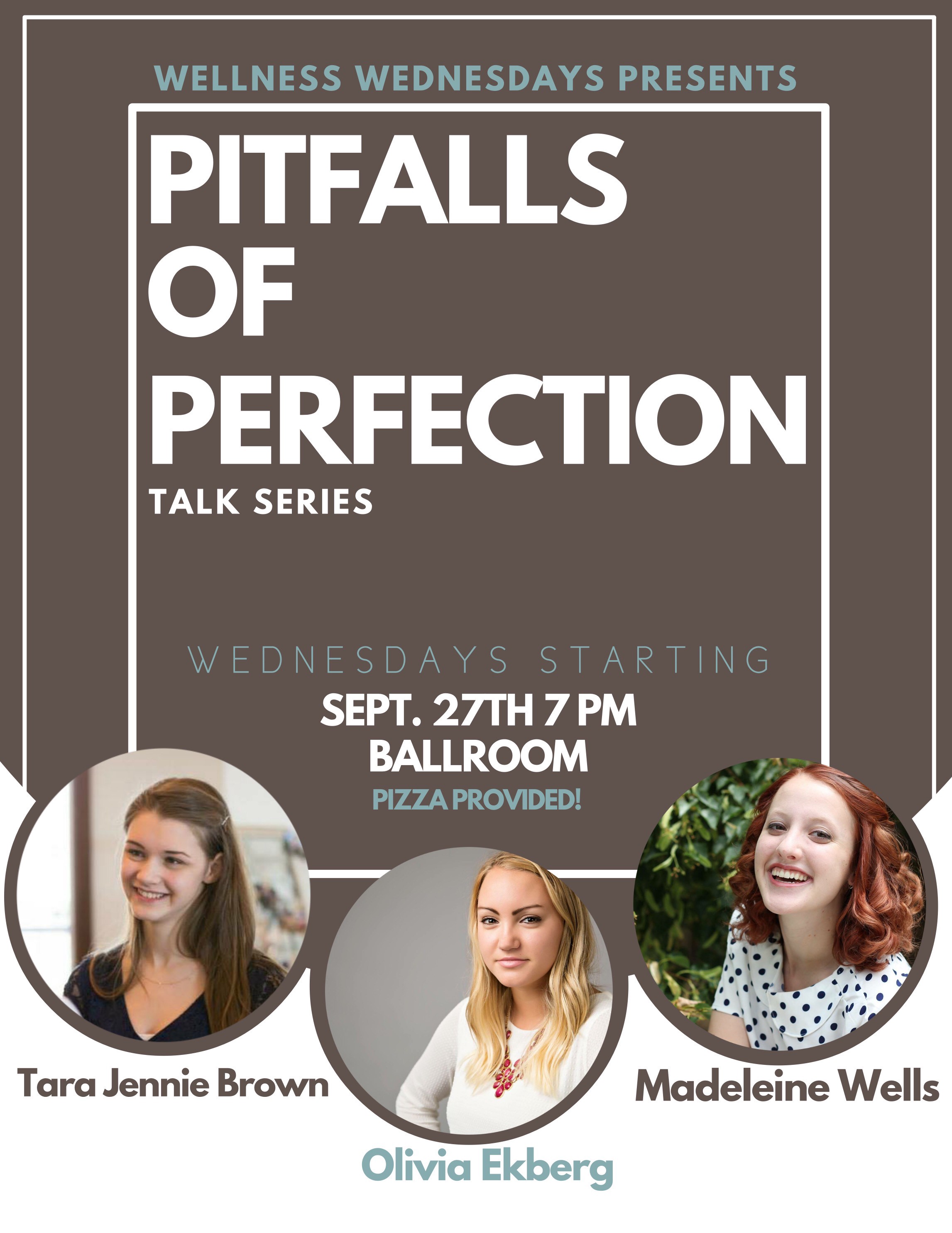 Last week's program focused on "The Pitfalls of Perfectionism," and featured three student speakers, each of whom shared personal insights regarding how to overcome perfectionist behaviors.
Tara Jennie Brown, a junior studying education and theater, and a peer mentor in the writing center, explained how perfectionism can develop from a desire to meet expectations. "It's about showing an image, and the idea [that] people should and shouldn't do certain things. And 'should' and 'shouldn't' turned into 'always' and 'never' for me," Brown said.
"You don't have to prove yourself to anyone," Brown continued. "You are innately enough; you are innately worthy of being loved and accepted."
Madeleine Wells, a sophomore who also works at the writing center, cautioned her peers to not overstep the limits of their capacity.
"Here's the thing: you only have a hundred percent to begin with," Wells said. "You can't give your grades a hundred percent of your time, energy and effort if you're already giving a hundred percent to sports, or to friends or so forth. It needs to add up to a hundred percent, not a hundred percent to each thing."
"Saying yes to [all of the little things] actually means you're saying no to your life and saying no to relationships that provide substance and worth," sophomore and former Olympic synchronized swimming team member Olivia Ekberg noted. "Say no so that you can see where you're at as a whole, and then start adding yes back in. And start by saying yes to relationships and yourself and your god."
Dr. Chad Kelland, director of student support services, concluded the event by reminding members of the University community about the resources available to them.
"If you found that you struggle with any of this tonight, we have a whole floor upstairs to help you out," Kelland said, referring to the Student Support Center on the second floor of Main Hall. "We're here to help you be successful, so whatever you need, come find us and we'll help."