Speeches
Whitney Johnson Delivers Forum on Personal Disruption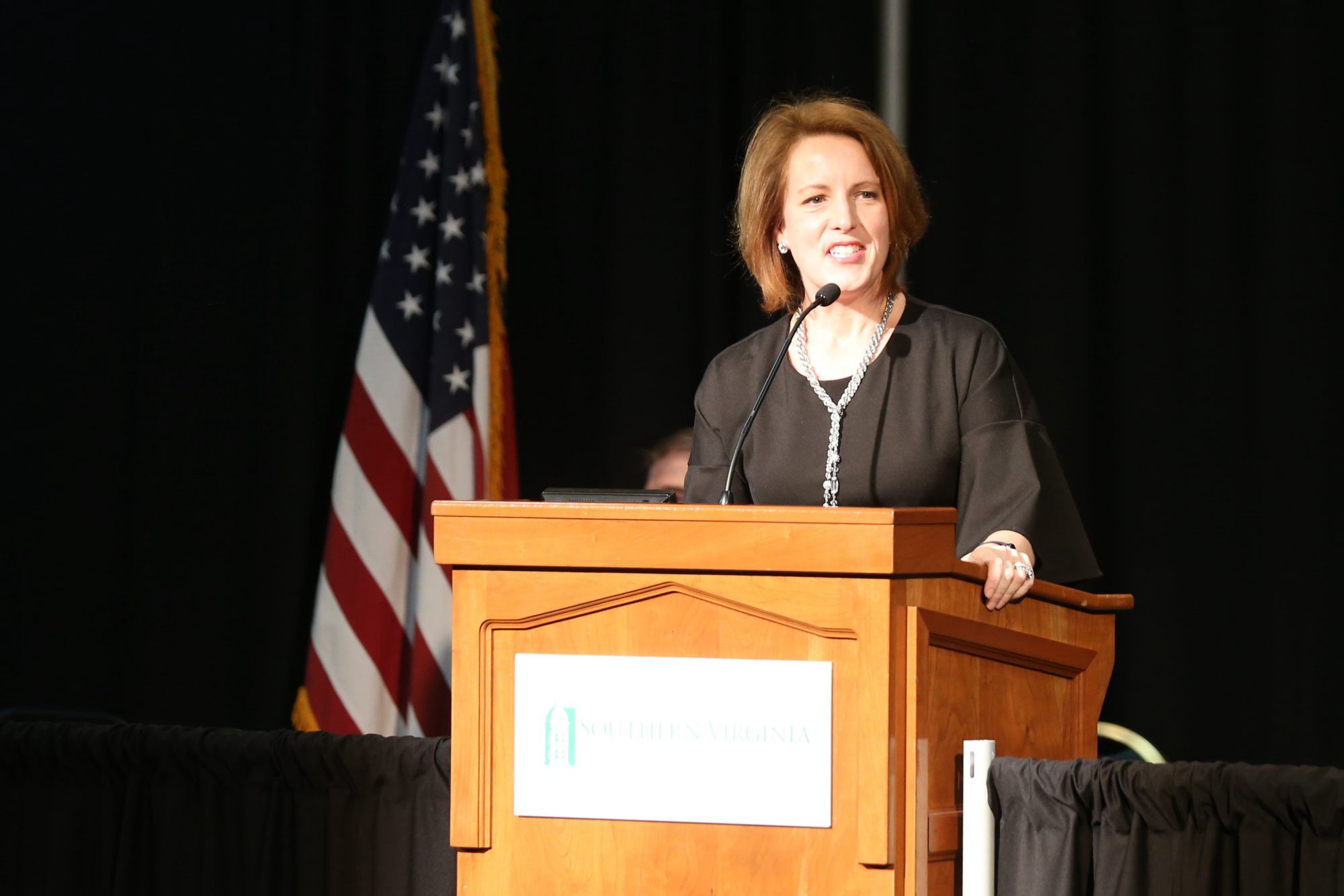 Critically acclaimed author and one of the world's most influential management thinkers, Whitney Johnson, delivered a motivational forum address to Southern Virginia University students, faculty, and staff entitled, "Come to Your Senses," on Friday, Jan. 13.
In her address, Johnson expounded on the concept of personal disruption as a means to achieve success in industry and education.
"Personal disruption is the act of starting at the bottom of the ladder, climbing to the top, and jumping to the bottom of a new ladder," Johnson said.
According to Johnson, stepping out of one's comfort zone and "moving sideways" instead of forward is how an individual can achieve success in a competitive world. The motivation to be disruptive, explained Johnson, comes from inside each one of us — and with the desire to be disruptive, comes a desire to change and progress through challenges.
Johnson closed her address by asking the audience to ponder a question posed by Leo Tolstoy, "Do I dare disturb the universe?"
In 2015, Johnson published, "Disrupt Yourself: Putting the Power of Disruptive Innovation to Work," which takes readers through the process and benefits of personal disruption. Johnson also explores the power of personal disruption in her new podcast, "Disrupt Yourself."