News Release
Dr. Rodriguez, Dr. Waddoups to Present Valentine's Day Forum on Healthy Relationships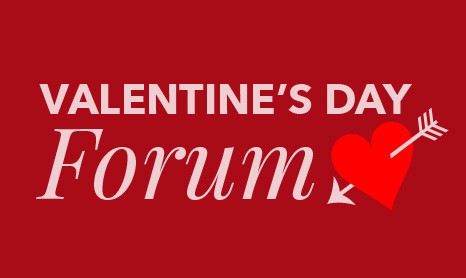 Southern Virginia University's Family and Child Development faculty, Dr. Ariel Rodriguez and Dr. Anne Waddoups, will speak on the topic of healthy relationships at a special Valentine's Day forum this Friday, Feb. 10, at 11 a.m. in the Stoddard Center.
Dr. Rodriguez. who joined the Southern Virginia faculty in 2003, received his Ph.D. in Family Life and his master's degree in Family Science and specializes in the studies of fatherhood, marriage, and family-life education. He has presented scholarly papers at professional conferences in his field at the national, regional, and state level.
Prior to teaching at Southern Virginia, Rodriguez taught courses in family and human development, conducted research with Hispanic divorced fathers, and facilitated the organization of a county-wide Fatherhood initiative at Texas State University, San Marcos.
Dr. Waddoups recently joined the Southern Virginia faculty as an assistant professor of family and child development this past fall. She earned her master's and Ph.D. in Child Study and Human Development from Tufts University.
Prior to coming to Southern Virginia, Waddoups spent time teaching, researching and working for non-profits in Boston and Australia. She has served as Director of Research & Development for Jumpstart and has conducted child development research on topics including at-risk parents, developmental interventions for premature infants, and implicit theories and mindset.
Community members and Southern Virginia faculty, staff, and students are invited to attend campus forums and devotionals each Friday morning at 11 a.m. in the Stoddard Center. Recordings of past forum and devotional speeches may be accessed on svu.edu.