Speeches
Deseret News Head Digital Officer Outlines Three Habits for Maintaining a Balanced Life
Burke Olsen, head digital officer at Deseret News, spoke Friday morning in the Knight Arena at Southern Virginia University's Homecoming Convocation.
Olsen, who served as Southern Virginia's vice president of communications and marketing prior to joining Deseret News, expressed his emotions upon returning to the University.
"I love this place, and it's wonderful to be back for homecoming," Olsen said. "You'll come back one day, and you will come to thank the faculty and staff for what they did for you. You understand some of it now, but that appreciation will deepen overtime and become even more powerful for you."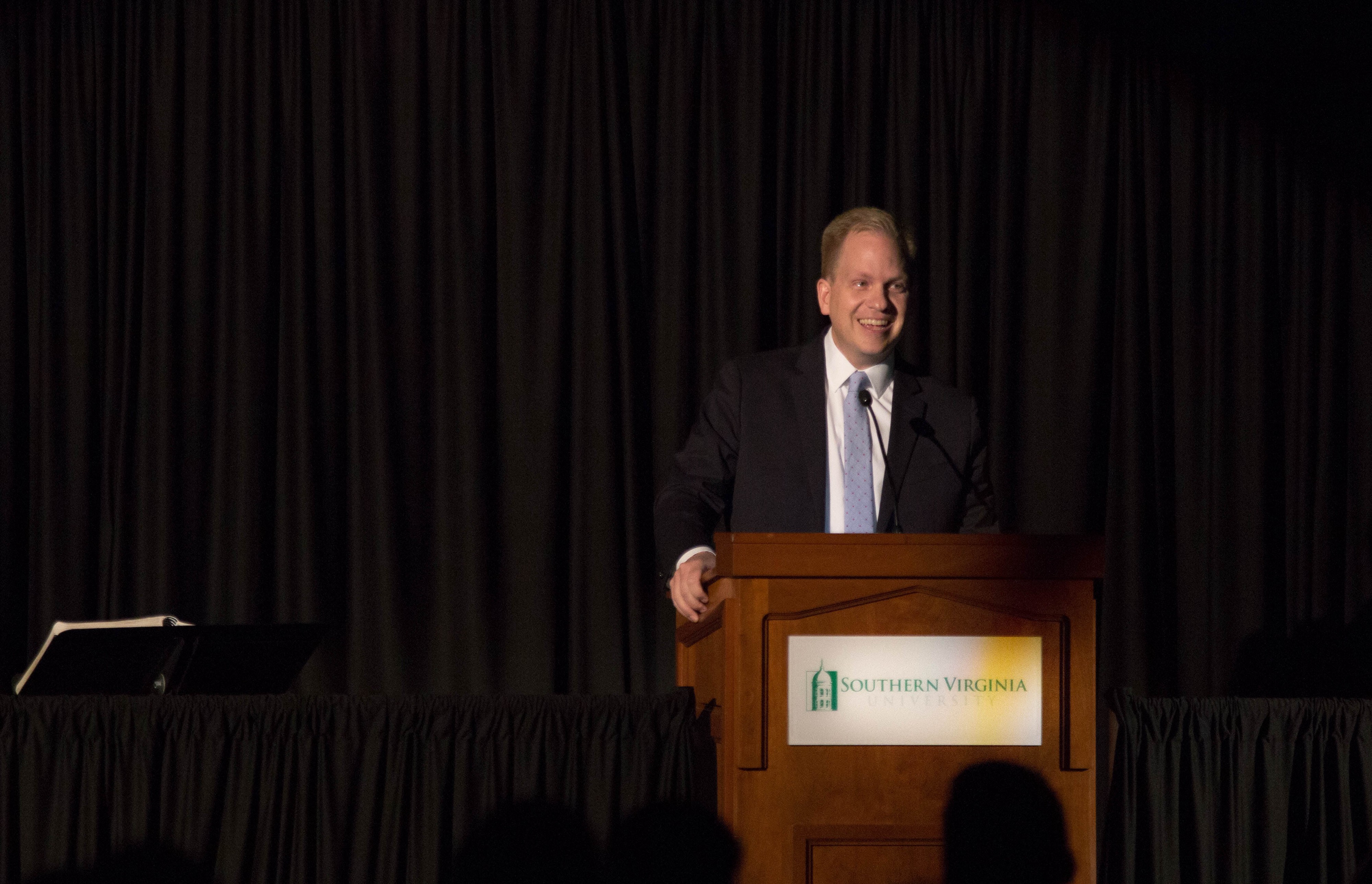 Olsen began by outlining the history of Deseret News, the oldest newspaper and longest running business in the state of Utah, and emphasized our need to remain informed about events in the world around us.
"You and I must be fiercely intentional and purposefully consume news as our grandparents did, so that we can be better citizens, leaders, parents and humans," Olsen said.
"There are so many things to distract us," Olsen continued. "If we are not intentional and deliberate, it is almost guaranteed that we will not have as broad an understanding of the world as a Southern Virginia education merits."
Olsen emphasized the vital need to maintain balance in our lives amid increasing distractions. "Even in the age of Bitcoin and other cryptocurrencies, our time can be spent only once," he said. "Let me suggest three habits or routines that will richly bless our lives and help us achieve much needed balance."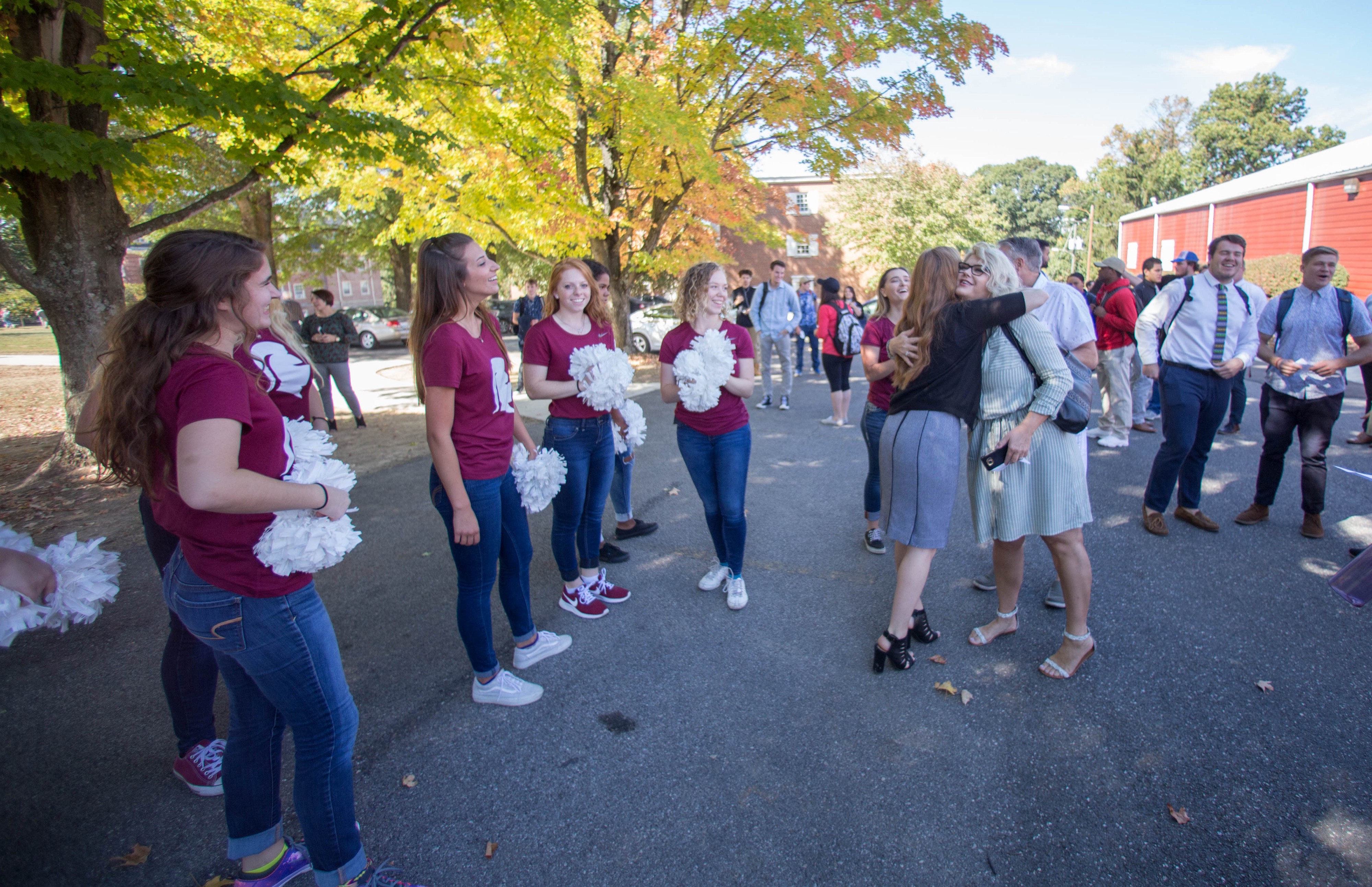 "One, have a daily devotional," Olsen said. "The first or last thing you do each day should be to have a devotional. It might include prayer, mindful meditation, scripture study and journal writing."
"Two, choose news. In addition to seeking daily devotion, Latter-day Saints have been told to seek learning out of the best books, and I would add, for present purposes, the best news sources," Olsen continued.
"Number three, put down the pixels," Olsen concluded. "I urge you to make time in your life to detach from technology and do something else."
Olsen promised those in attendance that they will have the spirit in greater abundance if they develop these habits. "We will be better informed and more prepared to make a difference in the world; we'll be better leader-servants."