Spotlight
Blue Ridge Mural Brightens Buena Vista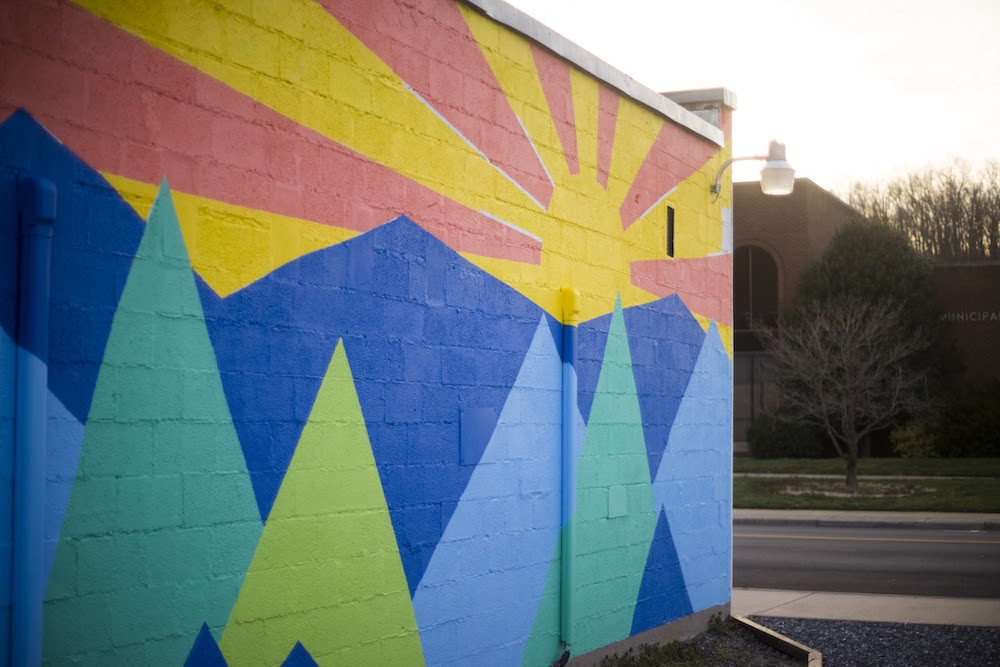 The outer wall of local Buena Vista restaurant, TNT's, is exploding with the vibrant color of a mural recently painted by Southern Virginia University seniors Elise Madsen and Ammon Milligan, along with several volunteers.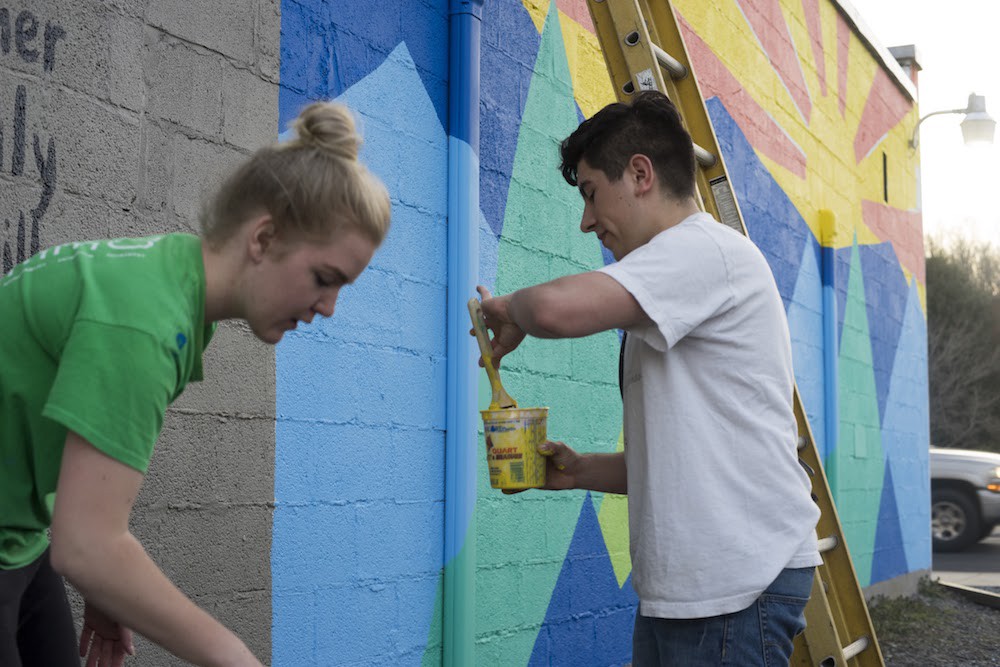 "We wanted to do a service project for the community that would really make an impact," wrote Madsen and Milligan.
With their combined efforts and over 240 hours of service, this new artwork on the corner of 21st St. and Sycamore Ave. is a commemoration of Buena Vista's 125th birthday. This piece has already brightened the hearts of community members who now see the mural daily.
"I think it's great," said Ruthie Lawhorne, lifelong Buena Vista resident and owner of downtown Vinyl Cuts store just one block away from the mural. "I love the look of it, every time we drive by our family admires it."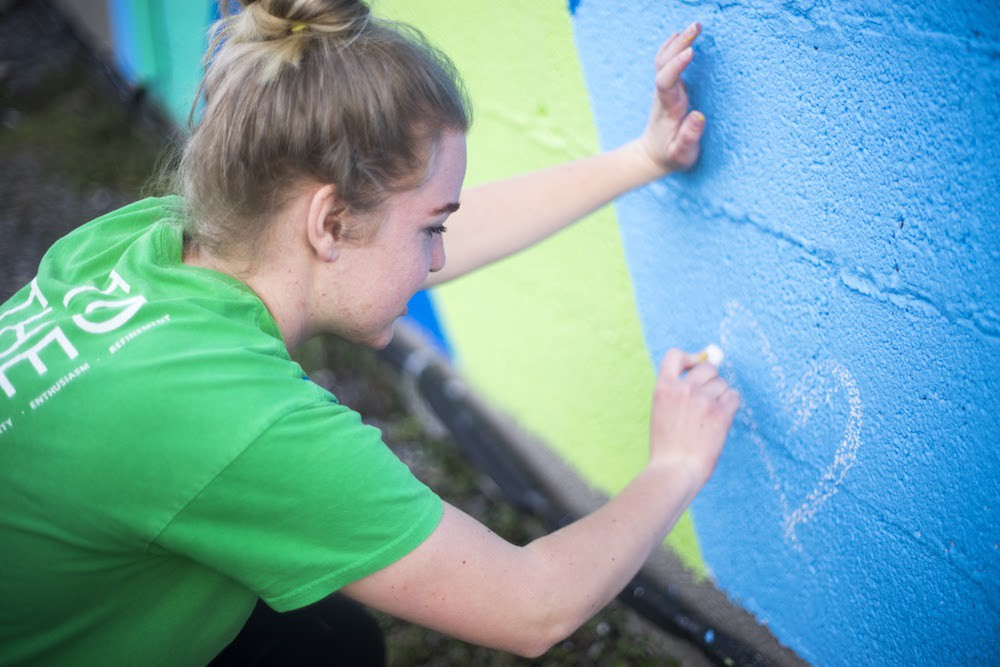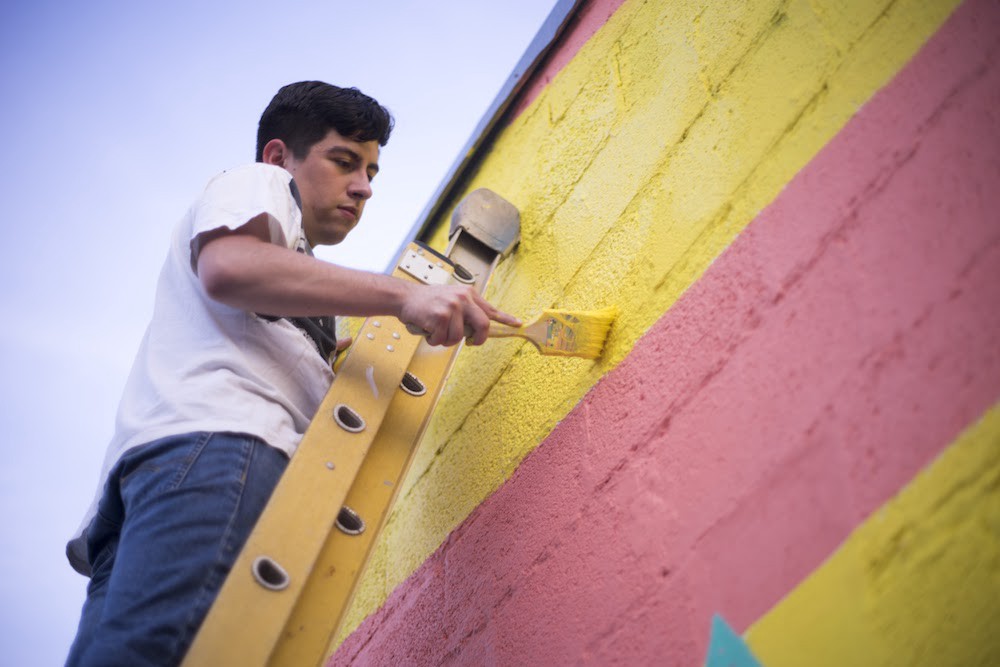 Armed with paints and brushes, Madsen and Milligan's desire to serve was supported by the TNT owners who eventually decided on a design depicting a brightly shining sun over the horizon of the varying blue-green shades of the Blue Ridge Mountains. The bottom of the mural reads, "Welcome to the Heart of the Blue Ridge," and provides a warm welcome to passers-by in tribute to the friendly greetings consistently offered by Buena Vista community members.
"We worked really hard with a lot of volunteers to make it happen," Madsen and Milligan said. "It has been a very rewarding experience watching the community bond and be excited about this new addition to the town."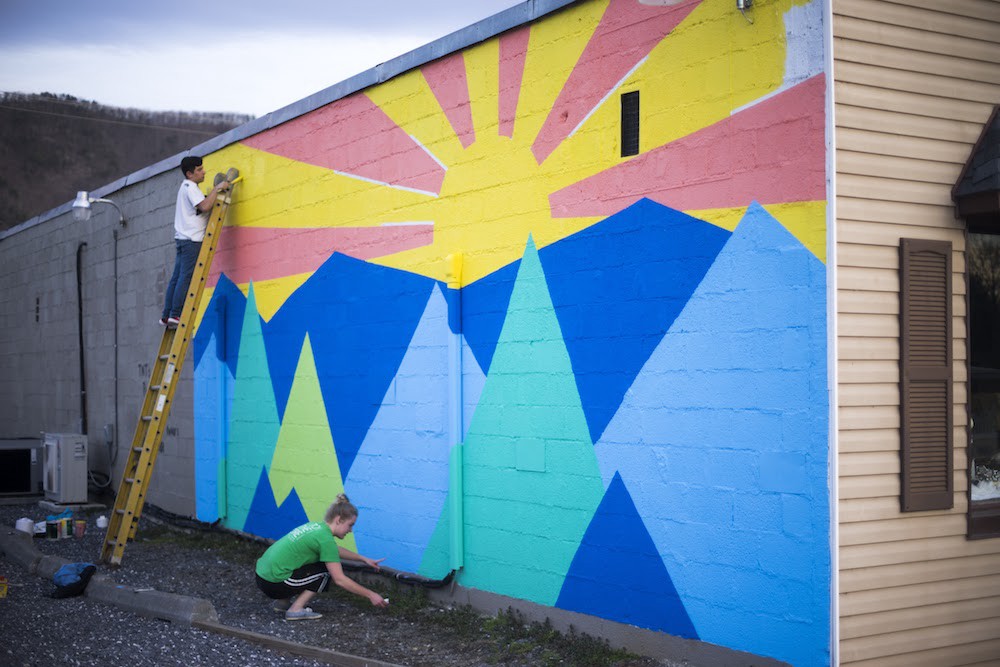 Through the combined efforts of Madsen and Milligan, in cooperation with the City of Buena Vista City Arts Council, the owners of TNT's and more than 15 volunteers, the mural was completed just in time for the beginning of Spring. After hours of designing, planning, painting, and coordinating, the finished mural has already proven to be a stunning visual representation of the gorgeous landscape that the people of this mountain town call home.
"It has been great working with TNT's and everyone involved," Madsen and Milligan wrote. "Like the mural says, we are truly happy to welcome everyone who passes through our town in the heart of the Blue Ridge."