Speeches
Alex Boyé Speaks, Performs at University Convocation
Alex Boyé spoke and performed at Southern Virginia University this morning during University Convocation in the Knight Arena. The musician spent several days on campus this week filming an upcoming music video.
The crowd roared as Boyé entered the arena, clad head-to-toe in a suit of armor resembling the Southern Virginia Knight mascot. Boyé ignited the arena with energy as he performed an original song before addressing the students.
Boyé shared some of his inspiration for the music video he filmed at Southern Virginia. "This is not just about entertaining and singing a real cool song; there's so much more to it than that," Boyé said. "I wanted to highlight the whole school, everything about the school."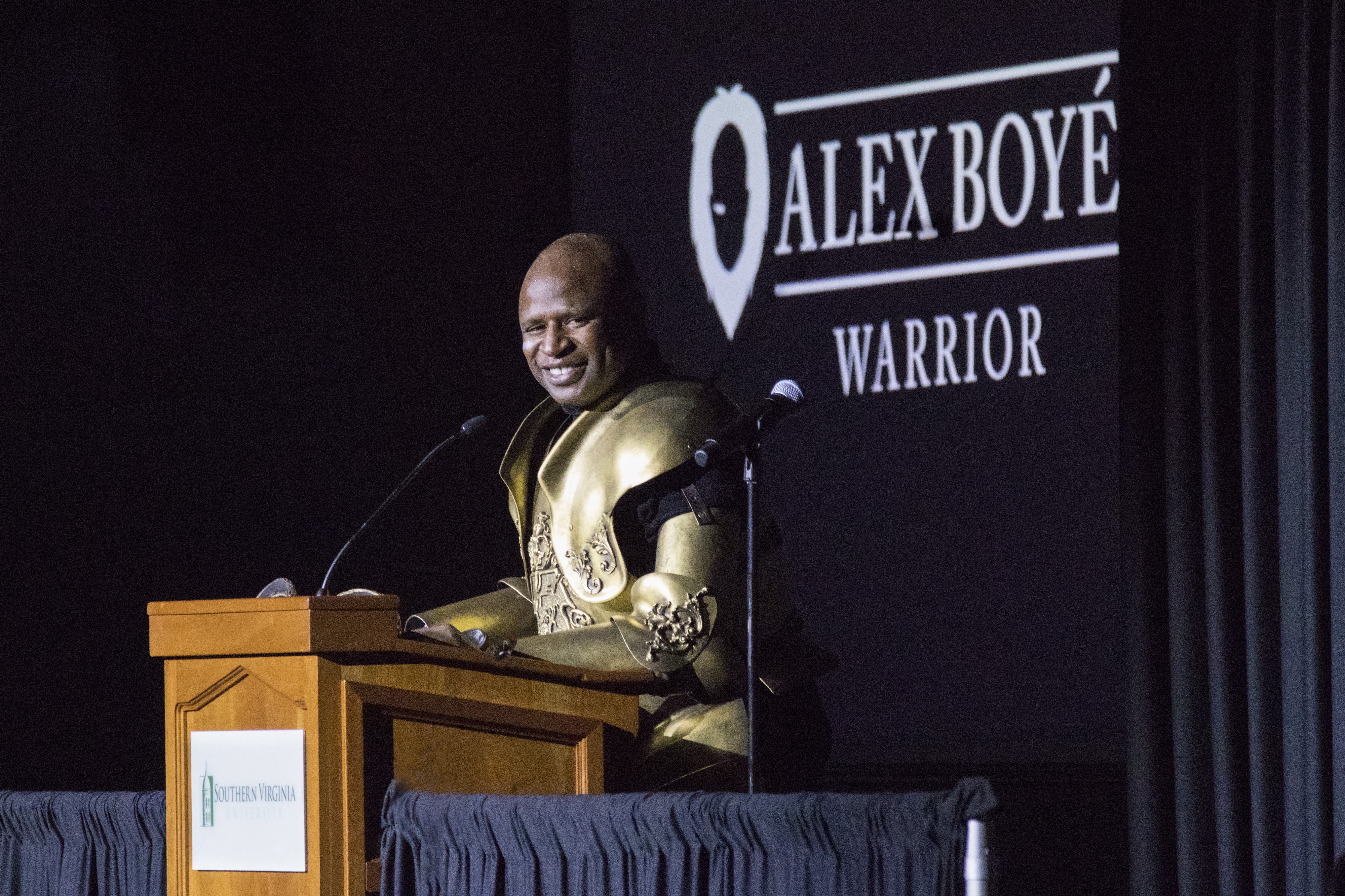 "This is all about collectively what we can do together," Boyé continued. "And I'm so grateful to be a part of it in a small way, to see your light continuing to shine."
Boyé made an allusion to Southern Virginia's mascot as he focused his remarks on the daily battles we all encounter.
"I stand outside the Main Hall and I look at the statue of that knight in its splendor, just posed, ready for battle," Boyé said. "We know, when we look at today, we probably aren't going to go through that type of battle as often as we're going to go through a different type of battle, which is more a spiritual one."
According to Boyé, the key to overcoming our daily battles is prayer and a reliance on something greater than ourselves. "All of the sudden we realize that, one, we're not alone, two, we've got backup and we've got support, and three, we have no need to worry about a [thing] on our sojourn on this earth," he remarked.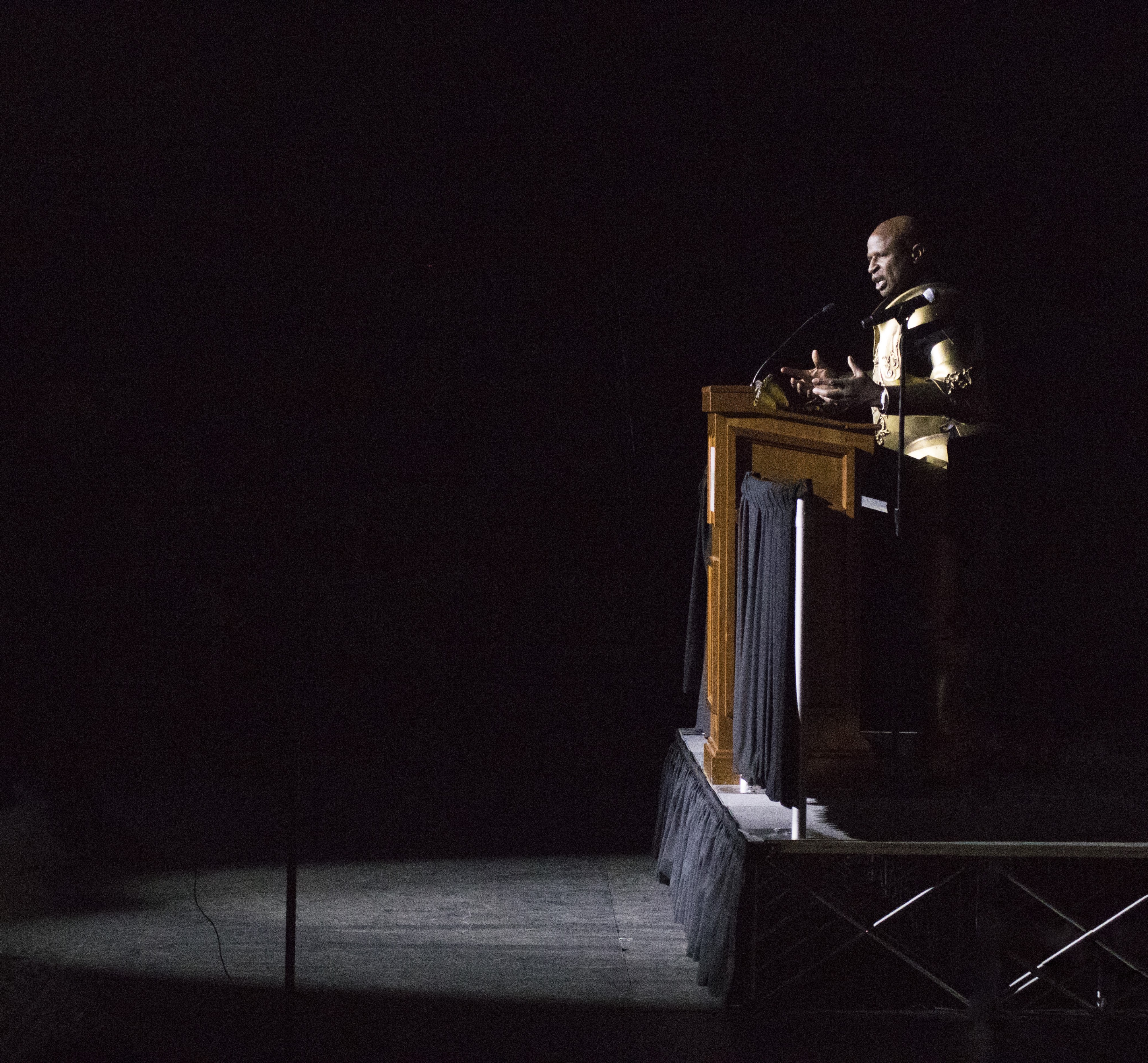 "When people say, 'How is it that you continue to succeed? How is it that your life is incredible? [We should be saying], 'Because I pray all the time,'" Boyé concluded.
Boyé ended the Convocation by inviting the Southern Virginia choir onstage to perform one final song, after which the packed audience rose to give a standing ovation.