Spotlight
2016 Valedictorian, Salutatorian Excel in Sciences, the Humanities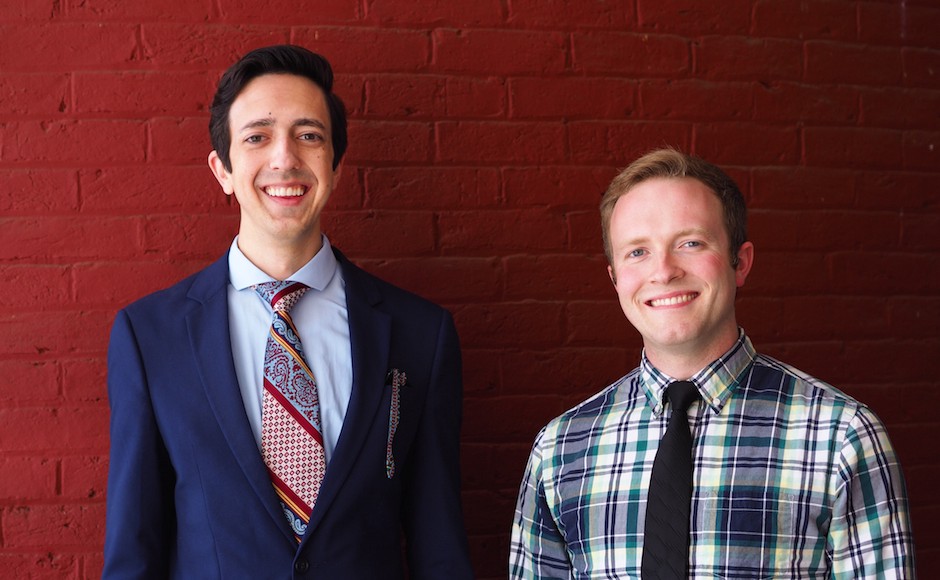 Law, linguistics, optometry, epidemiology and computer science are just a few of the interests Nathanael Rodriguez explored as a student at Southern Virginia University.
Having completed majors in both Spanish and biology, Rodriguez will graduate on May 5 representing the Class of 2016 as valedictorian, the student with the highest academic standing. Both he and Dan Cline, the 2016 salutatorian, have excelled academically and participated widely in other experiences the university offers. At Commencement, they will offer the traditional salutation — the first speech — and the valediction, the farewell speech from the graduating class.
Rodriguez began at Southern Virginia as a freshman, and returned to the university after serving a full-time mission in San Diego, Calif. As a freshman, he was primarily interested in studying physics, but he soon explored classes in philosophy, biology and Spanish, eventually choosing Spanish as his major.
"I took Spanish before going on a mission," he said. "It was actually one of the scariest classes I ever took. I had always felt that if I put in the mental effort, I could do well in a class, even if it's not a topic I'm necessarily very good at, but in Spanish I felt more at the mercy of the material than in other classes, and Professor Fuentes couldn't make that part of it easier for me."
Rodriguez refined his language skills as a Spanish-speaking missionary. When he returned to Southern Virginia, his interests in Spanish expanded to include phonetics and literature. He was also a founding member of Southern Virginia's chapter of Sigma Delta Pi, the National Collegiate Hispanic Honor Society, and is now the president of that chapter.
Part of Rodriguez's education included writing Spanish poetry for a literature course. At the encouragement of Dr. Iana Konstantinova, associate professor of Spanish at Southern Virginia, Rodriguez submitted a poem he wrote to "Pluma," Washington and Lee University's Spanish-language literary magazine. His submission, entitled "Anochecer," was selected for publication in April of 2015.
"Spanish is part of my heritage," Rodriguez said. "My grandparents on my dad's side of the family speak Spanish, and I grew up hearing my dad joke around and talk with my Grandpa on the phone and not really knowing what was going on, so it was kind of something I knew I eventually wanted to be able to understand and speak."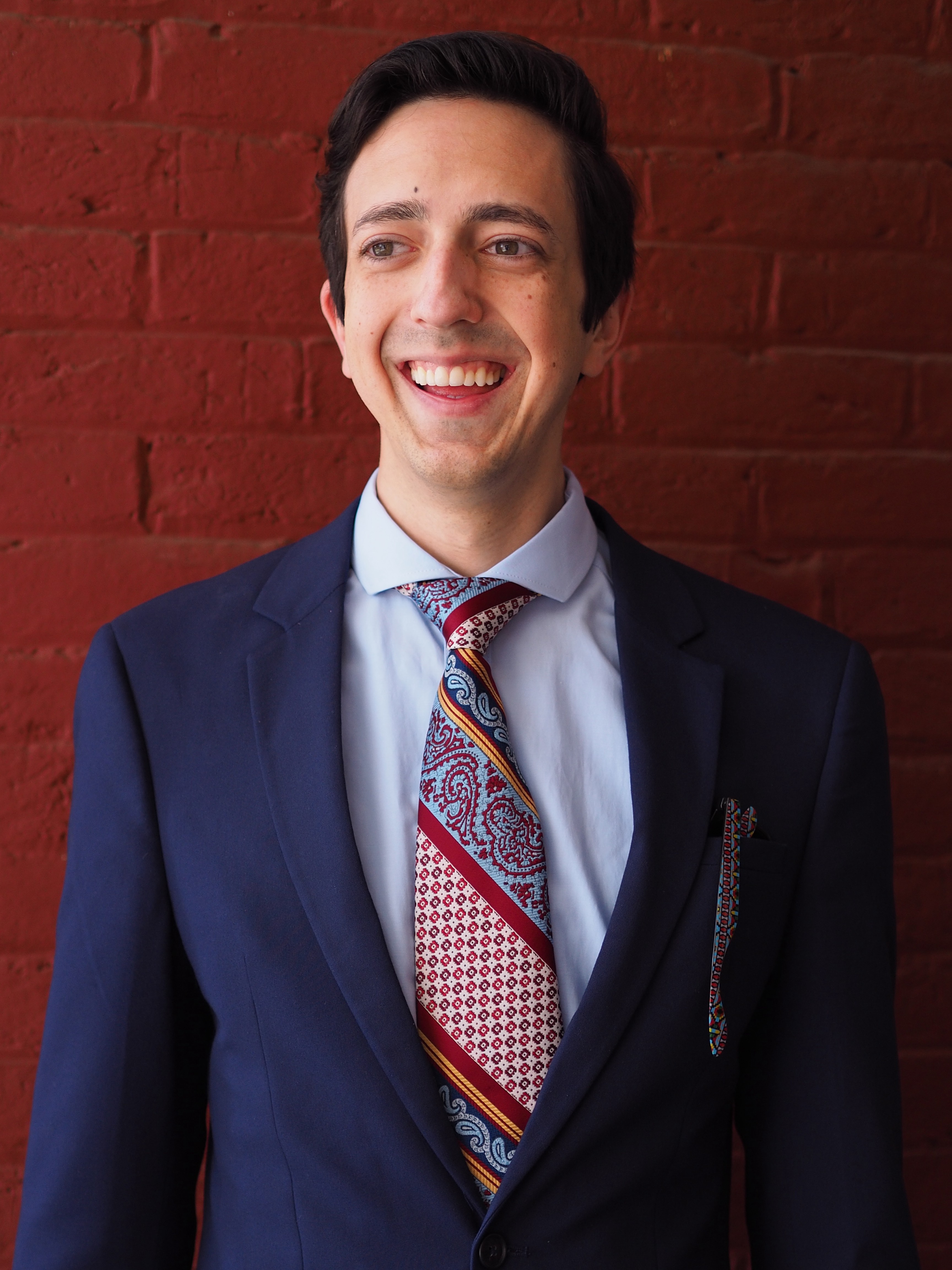 Early on in Rodriguez's education, Dr. Richard Gardner, associate professor of biology, encouraged him to study biology more specifically, but Rodriguez didn't consider pursuing biology as a second major until much later.
"Biology was one of those topics where I liked all the classes I took and never got bored," Rodriguez said. "I was set to graduate with a major in Spanish, but I wanted to have more options since I didn't feel settled about that, so I started to think and realize that maybe people [like Dr. Gardner] were right. Maybe people around me were picking up on an interest I should pursue more seriously."
Dr. Beth Schramm, who taught Rodriguez in several courses including an independent study course in medical entomology, praised his optimism, his sense of humor and his flexibility, as well as his constant curiosity in and outside of the classroom.
"What I see in Nathanael is someone who is very well-rounded," Schramm said. "That includes interpersonal skills, attitude, focus and the ability to do well academically. When you put all that together, I have complete faith in him being successful no matter what he pursues, and you can't say that about just anyone."
Gardner, who also taught Rodriguez in several courses and a semester of independent study, commented on Rodriguez's consistently high performance as a student.
When asked what set Rodriguez apart from other students, Gardner said: "Curiosity. People who are curious are motivated. They don't have to check off the box to get something done — they just do it. That's what Nathanael Rodriguez is like."
After graduation, Rodriguez plans to pursue an advanced degree in either entomology or nutrition.
Dan Cline, who majored in philosophy, will begin medical school this fall at the Kansas City University of Medicine and Biosciences. After being accepted into all but one of the medical schools to which he applied, Cline chose KCUMB in large part for the opportunity to study osteopathic medicine.
"A lot of philosophers talk about having a balanced life, and there is definitely a direct correlation between having a balanced life and a healthy life," Cline said. "One of the reasons I want to study osteopathic medicine is to help people find balance between the major components of who they are — body, mind and spirit."
After transferring from Brigham Young University in 2013, Cline soon became heavily involved at Southern Virginia, playing French horn in the Orchestra, singing in the Concert Chorale and performances of opera sketches, serving for a year as the student vice president of academics and service, participating in the Outdoor Club and in numerous Remote Area Medical clinics. Cline served as a coordinator for the most recent RAM clinic hosted at Southern Virginia. He cited the university's regular involvement in RAM clinics as a determining factor in his choice to transfer to Southern Virginia in the first place.
One of the benefits he experienced from his involvement with RAM was meeting, shadowing and eventually getting a letter of recommendation from a professor at one of the medical schools to which he was applying.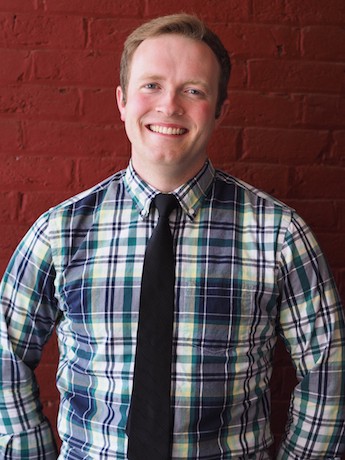 "Dr. Brown from Lincoln Memorial University goes to a lot of RAM clinics with osteopathic students," Cline said. "That's where I did a lot of my shadowing. I shadowed her at several different clinics. She actually agreed to write me a letter of recommendation because we'd both been to RAM and had worked together so many times."
Although Cline knew from his start at Southern Virginia that he wanted to attend medical school, he chose early on to major in philosophy rather than a more typical pre-med major like biology.
"I wanted to know how to write better and how to argue better," he said. "Philosophy has definitely kept me more aware of the human side of medicine, not just the scientific. It helped me see that you have to understand how people are thinking in order best to help them."
Cline is one of a number of students who prepared for medical school, completing significant coursework in biological sciences, while pursuing a major in the humanities. According to a recent study by the Association of American Medical Colleges, students majoring in humanities disciplines might actually have better chances of admission to medical schools than their peers majoring in biological sciences.
While considering these data, Dr. John Armstrong, Willis J. Smith Professor of Philosophy at Southern Virginia, commented on Cline's growth as a student since choosing to major in philosophy.
"One of the reasons Dan chose philosophy was that it made him do things he found difficult," Armstrong said. "The students who major in philosophy like an intellectual challenge and like to think about the biggest questions humans can think about. They're constantly encountering issues that are difficult conceptually and ethically, and they learn to think about them patiently and from different perspectives."
To fund his way through medical school, Cline earned a United States Air Force scholarship. After he completes medical school and residency, he will fulfill his scholarship with four years of Air Force service. Beyond that, he hopes one day to return to the Shenandoah Valley to practice family medicine.
Both Cline and Rodriguez commented on how close support from numerous professors helped them succeed in their undergraduate goals and prepare for future studies and professional success.
"My experience at Southern Virginia was to be in small classes with invested professors who know their field really well," Rodriguez said. "Given enough time, all the professors you've taken classes from know you personally."
Commencement will take place on Thursday, May 5, at 10:00 a.m. on the lawn in front of Main Hall.