News Release
Two-time National Champion Coach to Head New Men's Volleyball Program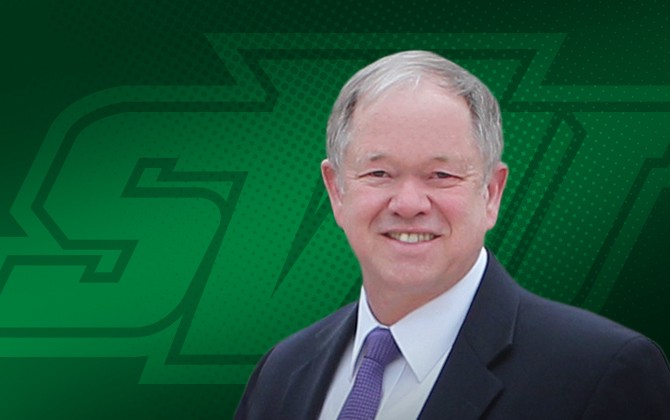 Southern Virginia University Athletic Director Jason Lamb today announced the hire of two-time NCAA Division I Men's Volleyball National Champion coach Tom Peterson as the university's first head men's volleyball coach.
"We are extremely fortunate to have someone of Tom's caliber at the helm of our men's volleyball program," said Lamb. "He is one of the most decorated and well-credentialed volleyball coaches in the country, with numerous visits to the NCAA tournament, including seven men's championship appearances and two national titles as a head coach."
With more than 30 years of collegiate coaching experience, Peterson has coached at several prominent programs, including Brigham Young University, Penn State University, the University of Utah, Utah State University, the University of New Mexico, Utah Valley University, Weber State University and Salt Lake Community College. In 2004, Peterson led BYU's men's volleyball team to a national title and was named Volleyball Magazine's "Coach of the Year" — ten years after guiding Penn State to a national title in 1994.
In addition to his coaching achievements, Peterson holds a bachelor's degree in physical education, a master's degree in professional leadership and a doctorate of education in physical education administration — all from BYU. Peterson's dissertation focused on the methodology of U.S. national volleyball coaches.
"I personally know how much work goes into starting a new program, but the chance to build something special from the ground floor up can be very rewarding," Peterson said.
"I am looking forward to helping young men develop in the sport of volleyball and in life. Some great things are in store for men's volleyball at Southern Virginia University."
Southern Virginia University's newly announced men's volleyball program will begin competition in spring 2017. The following year, the Southern Virginia Knights hope to join the Continental Volleyball Conference — an all-volleyball NCAA Division III conference with an automatic bid to the NCAA DIII national tournament.
A member of the Capital Athletic Conference — one of the premier DIII conferences on the East Coast — Southern Virginia University will join Marymount University as one of only two schools in the CAC to sponsor a varsity men's volleyball program.
"We are thrilled to have our 18th NCAA Division III sport at Southern Virginia University," said Lamb. "I'm confident that we can build this program by bringing in very successful student-athletes who are the right fit for DIII athletics in an LDS environment."
Located in Buena Vista, Virginia, Southern Virginia University is a four-year, private liberal arts college with a code of honor based on LDS values and a faith-supportive campus for Latter-day Saint students.