News Release
Southern Virginia University Announces Three New Majors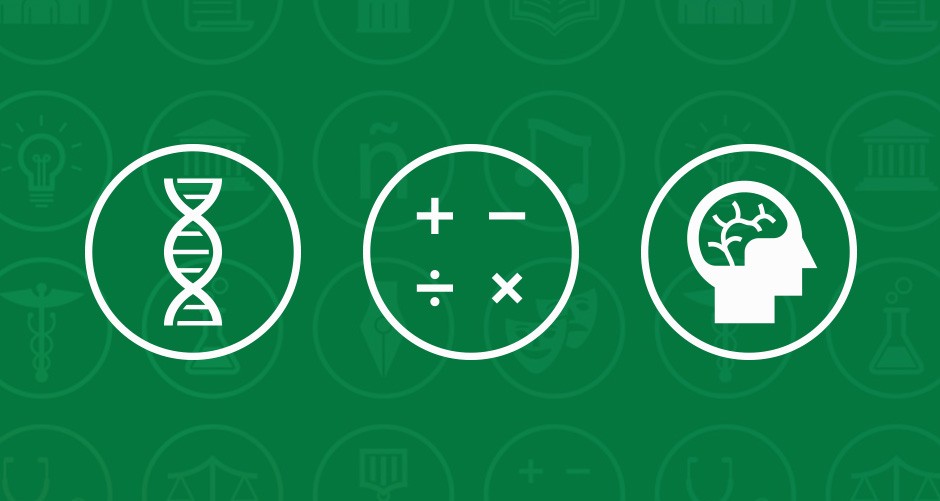 Southern Virginia University Provost Madison U. Sowell recently announced the addition of three new majors — biochemistry, math and psychology — to the university catalog.
"This is the culmination of a tremendous amount of unseen effort by our faculty and staff," Provost Sowell said. "We are very pleased to see this work come to fruition in a way that will benefit so many students, many of whom have been hoping that we would implement a greater variety of majors."
Provost Sowell said that each of the new majors not only satisfies the needs of current and prospective students, but also complements the liberal arts education Southern Virginia offers.
Dr. Gertrud Kraut, professor of mathematics, explained that math has always been an essential part of the liberal arts experience. Additionally, she said that the math major would complement other majors currently offered by the university, such as business, biology and computer science.
"[Mathematics] belongs to the liberal arts," Kraut said. "It's really important that we actually offer that to our students, both as a service to other majors as well as a major on its own."
Southern Virginia has offered a math minor for a number of years. During that time, many students have expressed interest in a math major.
"Every open house, we always have [prospective] students asking about the math major," Kraut said.
Dr. Charles Bowen, who holds a doctorate in psychology and serves as the university's vice president of student life, said that students expressed similar interest in a psychology major when he visited the campus to speak at a university forum in the spring of 2015. Following his forum address, he said that "half a dozen people came up afterwards and asked, 'Oh are you going to teach psychology?'"
Bowen said that the new major is well suited to the Southern Virginia liberal arts experience.
"For a liberal arts education, you really need to have a psychology major because psychology is just a fantastic foundation for almost anything you want to go into," he said. "Psychology involves learning about and studying human behavior, so it's great preparation for anything."
Bowen plans to teach some psychology classes to satisfy the requirements of the new major beginning in the fall of 2016. Other professors in the major will include Alan Whitehead, who currently serves as director of admissions and as an adjunct instructor.
Students have already begun to declare the new majors. Jacob Thompson, who plans to graduate in 2018 and pursue medical school, added the biochemistry major to his minors in Spanish and family and child development as soon as he could.
"I'm interested in biochemistry because the major has all of the classes that most medical schools require you to take and is the best major to help prepare for the MCAT," he said. "It will help me to know about the biochemical processes of the body and give me a better look into what I will be studying in medical school."
Thompson also hopes to use the skills he develops through the biochemistry major and his other courses at Southern Virginia to become a leader-servant and help others.
"I'm looking forward to going to medical school and doing my best to help as many people as I can," Thompson said.
More information about the new majors will be available at interest meetings in the coming month.