Campus Voices
The Theory of the Best Local Burger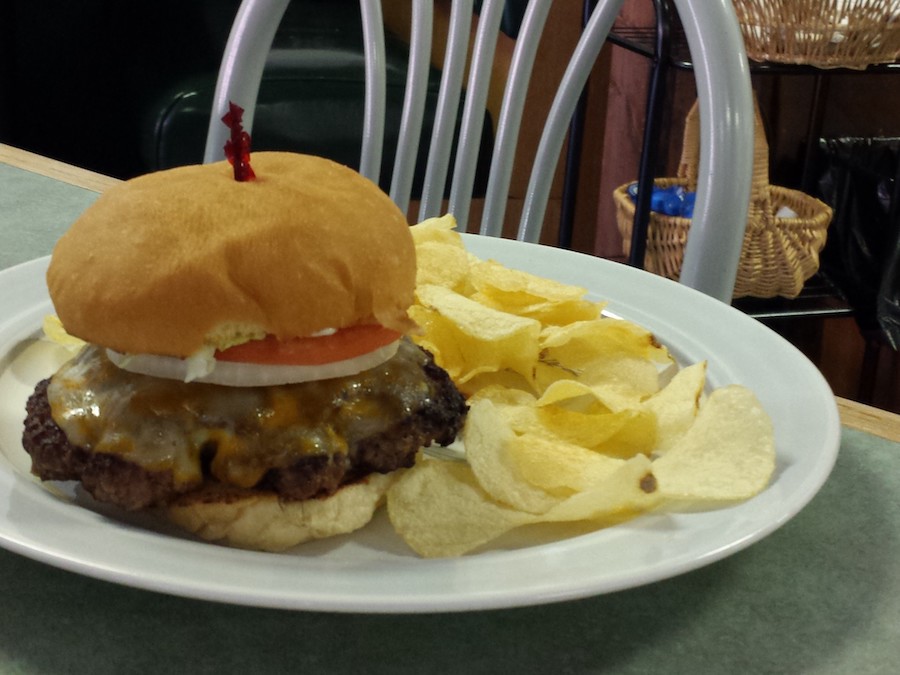 Over the summer I was peer-pressured into adding a course to my already full schedule for the coming fall semester. "This was my favorite class at Southern Virginia," my friend said, tagging me in her Facebook post. "It really helped me understand the importance of how people interact with each other; rules, expectations, social obligations, laws and their societies," she explained. The course, Professor Jeremiah John's "Classics in Social Theory," promised exploration of questions I didn't know I had: why so many rich athletes break the bank, why North Koreans mourning the death of dictator Kim Jong-Il seemed over the top, why taxi drivers trust people more if they don't talk too much, why people drive on the sidewalk in Delhi but not New York, and what spurred the Pistons and Pacers to have such a historic brawl in 2004.
The class was far more theoretical than I had anticipated (I should have taken a hint from the title), but our class of 10 engaged constantly in probing and energetic discussion. Among other things, we talked a lot about burgers. I'm not exactly sure how it was so often so relevant, but the quest for that illusory "best burger" aptly illustrated quite a few concepts.
You may think you know where to buy the best burger, but is your belief rational? In order for a belief to be rational, it must satisfy a specific set of criteria. The search for the best burger must begin with a reasonable investment in information gathering. This investment will be different for each person, depending on your resources and on how important identifying that burger is to you. The evidence gathered then informs beliefs, which don't have to be true in order to be rational. (Volkswagen customers rationally believed that they were driving low-emission vehicles… but it wasn't actually true.) Lastly, you have to be able to rank your burger preferences, taking into account how much money you're willing to spend. Perhaps you like Burger A better than Burger B, but having tomato on it isn't worth the five extra dollars. Since we all have different preferences, we may all have different, although not incorrect, conclusions.
With the quest for discovering the best burger frequently on my mind and a penchant for eating out, my fiancé and I started comparing burgers in Buena Vista and Lexington. Together we have come up with a list of what we believe to be the best local burgers, some of which are so economical that you might not run to Cookout the next time you have five dollars and a craving!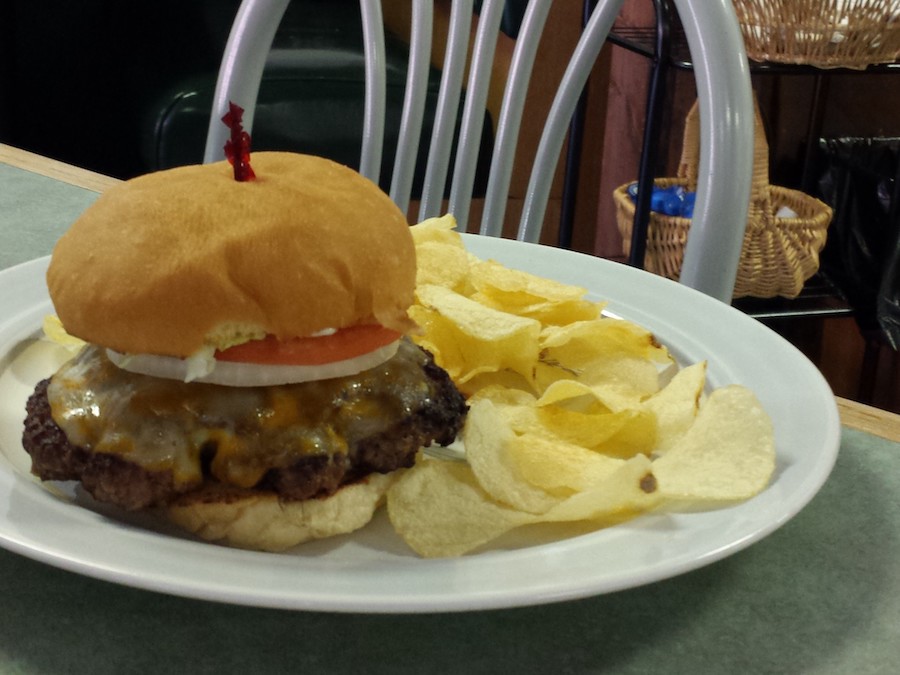 TNT's Good Ta Go: Economy, location, and a hand-pressed patty on a homemade bun have pushed this Buena Vista locale to the top of the list. They advertise their cuisine as "Homemade without the Hassle," and I suggest hustling on over to taste it for yourself. For only $4.50 you can get the "TNT Meltdown," a quarter-pound burger topped with grilled onions, colby jack cheese, lettuce, tomato and mayo on homemade bread. Another $2.50 gets you the "TNT Throwdown," which is a half-pound burger on a homemade bun, loaded with bacon, cheddar cheese, lettuce, tomato, raw onions, and mayo. They recently moved to 2054 Sycamore Ave., a pleasant stroll from campus.
Rocca: Located on the second floor of the Robert E. Lee Hotel in Lexington, this burger is a house specialty. Seven ounces of ground angus sirloin is topped with plain or gorgonzola cheese, lettuce, tomato, and roasted garlic aioli and served on a ciabatta roll. It's normally $12, but swing by on Fridays or Saturdays after 10 p.m. and grab it for just $5! (Rocca has abbreviated hours for the winter and currently closes at 10 p.m. The $5 special will be available when normal hours resume.)
TAPS: Located in Lexington, this lobby lounge has a great vibe and even better burgers. Made with ingredients local to the Shenandoah Valley, the Buffalo Creek Burger (with a gluten-free option!) is a best seller, thanks to its unique blend of flavors. The delicious bun is topped with bacon-onion jam, bread and butter pickles, and pimento cheese, as well as the burger. It's served with house cut fries and a dill pickle for $11. The ketchup is a house recipe, and I recommend asking for the roasted garlic aioli with the fries. Located at 11 North Main Street in Lexington.
Do you have any local favorites that I might have missed? In the name of academic inquiry, I'm willing to do some investigative work! Comment your local favorites below.