Spotlight
Students to Exhibit Artwork at Lexington's Nelson Gallery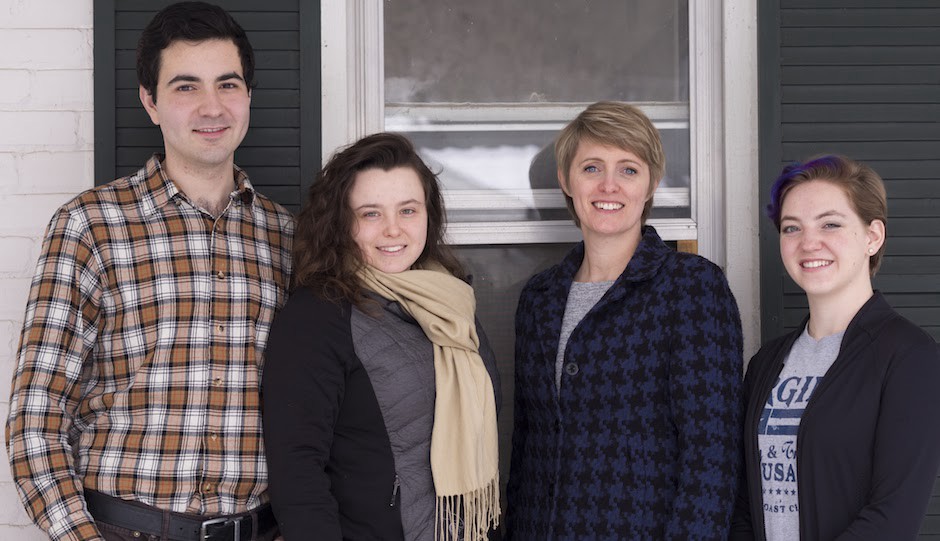 Every day, Gustavo Ramos, an art major from Southern Brazil, spends at least four hours drawing or painting in his studio space in a corner of the Tucson House — the art studio at Southern Virginia University.
Currently, he and three other students — including his fiancée, Patrice Fletcher — are finishing their final preparations for an art exhibit that will open on Friday, Feb. 5, with a reception from 5 p.m. to 7 p.m. at the Nelson Gallery in nearby Lexington, Va. The four students have all created their work in various independent study classes with Barbara Crawford, an accomplished artist and professor of art at Southern Virginia.
For Ramos, who has sometimes painted for as long as 12 hours straight, this will be his first time exhibiting work at a professional art gallery. He will display a series of classical, realist oil paintings.
"I decided to do an independent study course because I really wanted to learn how to draw and paint like the old masters," he said. "I wanted to go farther and I wanted to understand how to model the forms with darks and lights. … This is something that I feel like I wouldn't be able to do at any other university. And so I'm really happy that I could do that."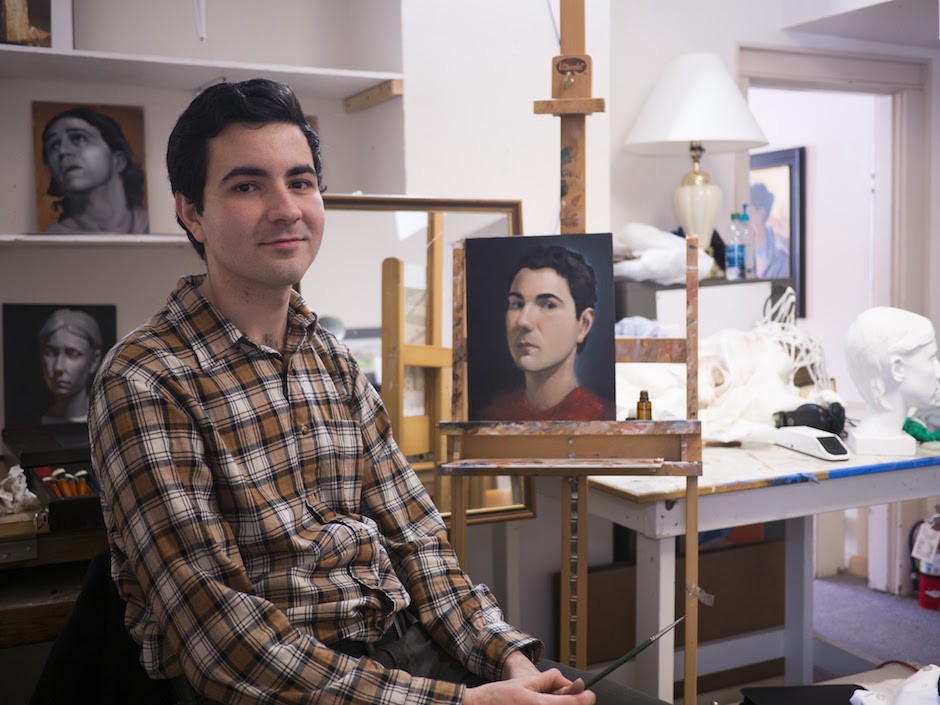 Fletcher, a junior from Vancouver, Wash., expressed similar gratitude for this opportunity, saying that she particularly appreciates the "liberty" that comes from exploring her artistic pursuits in an independent study setting.
"[Professor Crawford] goes with your pace and she really gets what you're after," said Fletcher. "And she tries to help you in whatever direction you're going, which is very compassionate. … This independent study has been a self discovery process for me in learning what reasons and circumstances prompt my artistic drive."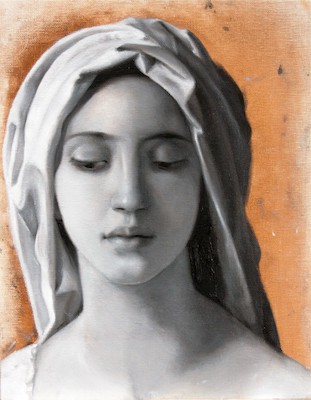 Fletcher's pieces for the exhibit are all watercolor self-portraits that are "an outer reflection of [her] inner feelings."
Ramos and Fletcher met in a drawing class that they took during their first semester at Southern Virginia. They both continued to progress as artists and students and then took a hiatus from their schooling to serve missions for The Church of Jesus Christ of Latter-day Saints. Ramos served in the New Jersey Morristown Mission from 2013 to 2015 and Fletcher served in the Utah Salt Lake City Mission from 2014 to 2015. Following their missions, they returned to Southern Virginia and got engaged. Now, they are pursuing their artistic goals together as they complete their portraits for the exhibit on Friday.
Crawford, who is a member of the Nelson Gallery, said that she has enjoyed seeing the students work to create a "harmonious exhibit" from their artwork.
"I'm wanting to give these students a venue for work that they have done in these independent study classes," Crawford said. "This is one of the unique opportunities available at Southern Virginia University: for students to work in a self-directed study to develop an idea or concept. It's one of the joys of being able to teach here. … It has been exciting to see the artistic growth and personal growth that can happen at an accelerated pace."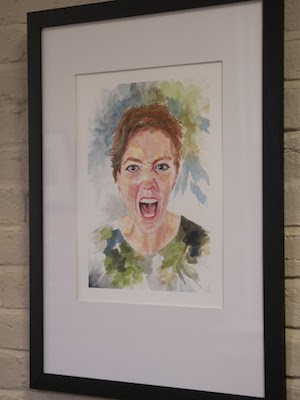 Heather Madsen, who is majoring in both art and English at Southern Virginia, will display a series of watercolor portraits that all "have the intent to capture the intense emotions that humans experience."
"It feels surreal and like a dream," Madsen said of the opportunity to exhibit her artwork at the Nelson Gallery. "It's incredible. I've never actually been able to display my work anywhere other than a school exhibit, so this is a really big opportunity for me. I'm hoping my work measures up to my standards and Professor Crawford's and the gallery's standards. I hope I can continue doing shows like this."
Madsen said that through her independent study experience, she has learned to be honest and authentic in her artwork.
"Working with watercolor has been an amazing journey of self discovery and hard work," she said. "I've learned so much about the professional art world and how I want to fit into it."
Kristen Jones will be displaying several politically satirical portraits of current presidential candidates as well as three of her woven and found art sculptures. She found inspiration for her pieces during a collage class with Crawford.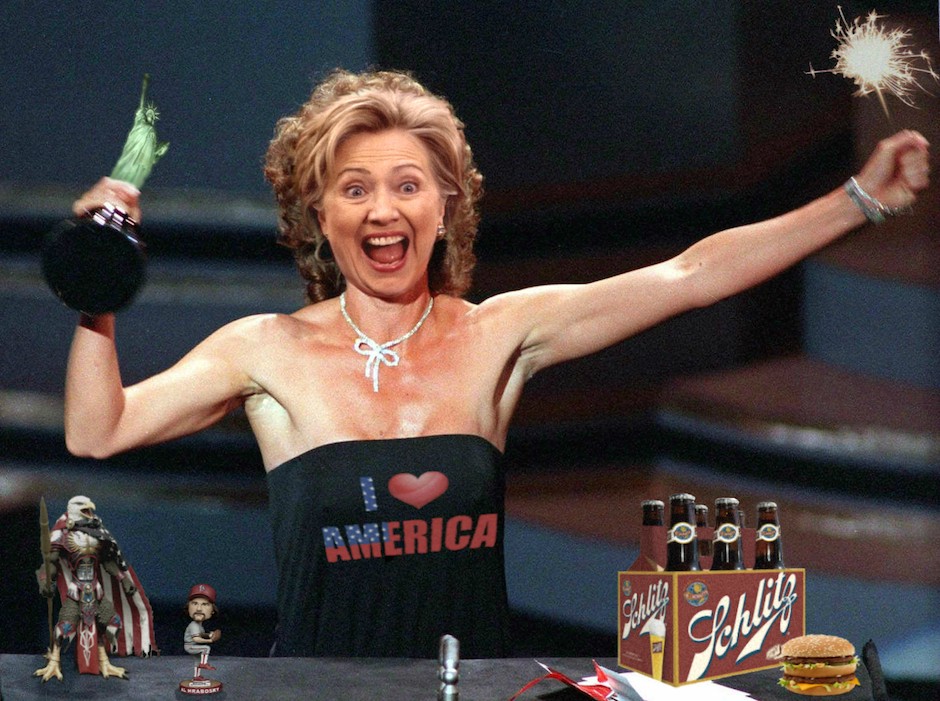 "I took a collage class from Professor Crawford and one of our subjects was Dadaism, a form of political satire," Jones said. "She wanted us to bring Dadaism into 2016. And that was pretty easy with all of the presidential candidates to poke fun at. Our class discussions about outside artists and found art led me to creating my other pieces. Professor Crawford has always been very supportive of letting us explore different artistic interests and as a student I appreciate that."