News Release
Southern Virginia University Granted Full NCAA DIII Membership Status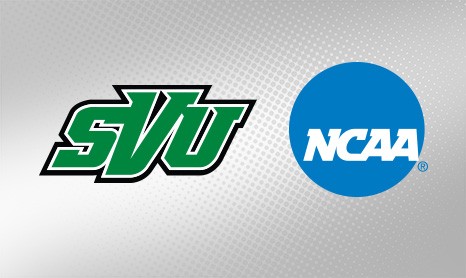 BUENA VISTA, Va. — Southern Virginia University Director of Athletics Jason Lamb today announced that the NCAA Division III Membership Committee has granted the Knights full and active NCAA Division III membership status effective Sept. 1, 2016.
"We are extremely excited and honored to become full NCAA Division III," said Lamb. "DIII is a perfect fit for us because we embody the division's philosophy of valuing the complete educational experience of our student-athletes."
According to the NCAA's website, "academics are the primary focus for Division III student-athletes." The NCAA's Division III offers competitive intercollegiate athletics while placing "the highest priority on the overall quality of the educational experience and on the successful completion of all students' academic programs."
As a full member of Division III — the largest NCAA division both in number of contributing colleges and of individual athletes — Southern Virginia will be eligible to compete in NCAA championships and will be able to vote in the NCAA Convention.
Southern Virginia's NCAA membership process began in 2012 when the Knights were granted provisional status. The following year, Southern Virginia joined the Capital Athletic Conference — one of the premier Division III conferences on the East Coast.
"We are fortunate and grateful to be part of a competitive conference which has been amazingly accepting and supportive," Lamb said. "The Capital Athletic Conference has mentored us throughout this process as we grow and learn in NCAA membership."
Since joining the Capital Athletic Conference in 2013, the Knights have garnered more than 300 individual CAC All-Academic honors and two student-athletes have been named the CAC's Rookie of the Year. In 2014, Southern Virginia became eligible for conference postseason play and has since made the conference tournament four times. This past spring, men's tennis became Southern Virginia's first team to win a CAC playoff game.
"The administration, coaches and student-athletes at Southern Virginia University have been excellent members since joining in 2013," said CAC Commissioner Tom Byrnes. "We are proud to have them as members of the CAC and look forward to many more years working and playing together."
Over the past four years of NCAA provisional membership, Southern Virginia has significantly grown its athletic offerings, adding wrestling, men's and women's lacrosse, men's and women's indoor and outdoor track and field, and, most recently, men's volleyball. Southern Virginia now sponsors 18 varsity-level sports.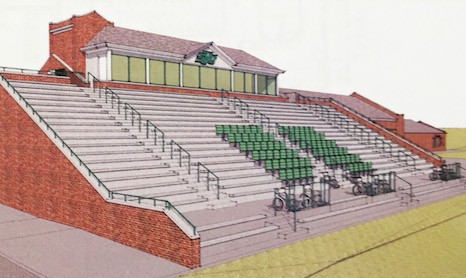 During this time the university has also made significant additions to its athletic facilities including the construction of the Harvey-Dryden Softball Field, six new tennis courts and a lighting system for The Fields complex. This summer, Southern Virginia will begin construction on a new outdoor stadium that will provide seating for several sports including football, men's and women's soccer, and men's and women's lacrosse.
"Southern Virginia has always been blessed with incredible athletes, but now there is a better understanding of what the program is trying to accomplish," said Senior Women's Athletics Administrator Deidra Dryden, who played a pivotal role in earning provisional NCAA status. "I think that Division III embodies the original vision of the founders of this university who wanted to develop well-rounded thinkers. Division III student-athletes have a great understanding of where their athletic life fits in relation to their academic life and spiritual life."