Spotlight
Southern Virginia Provost and Humanities Professor Present New Book in Rome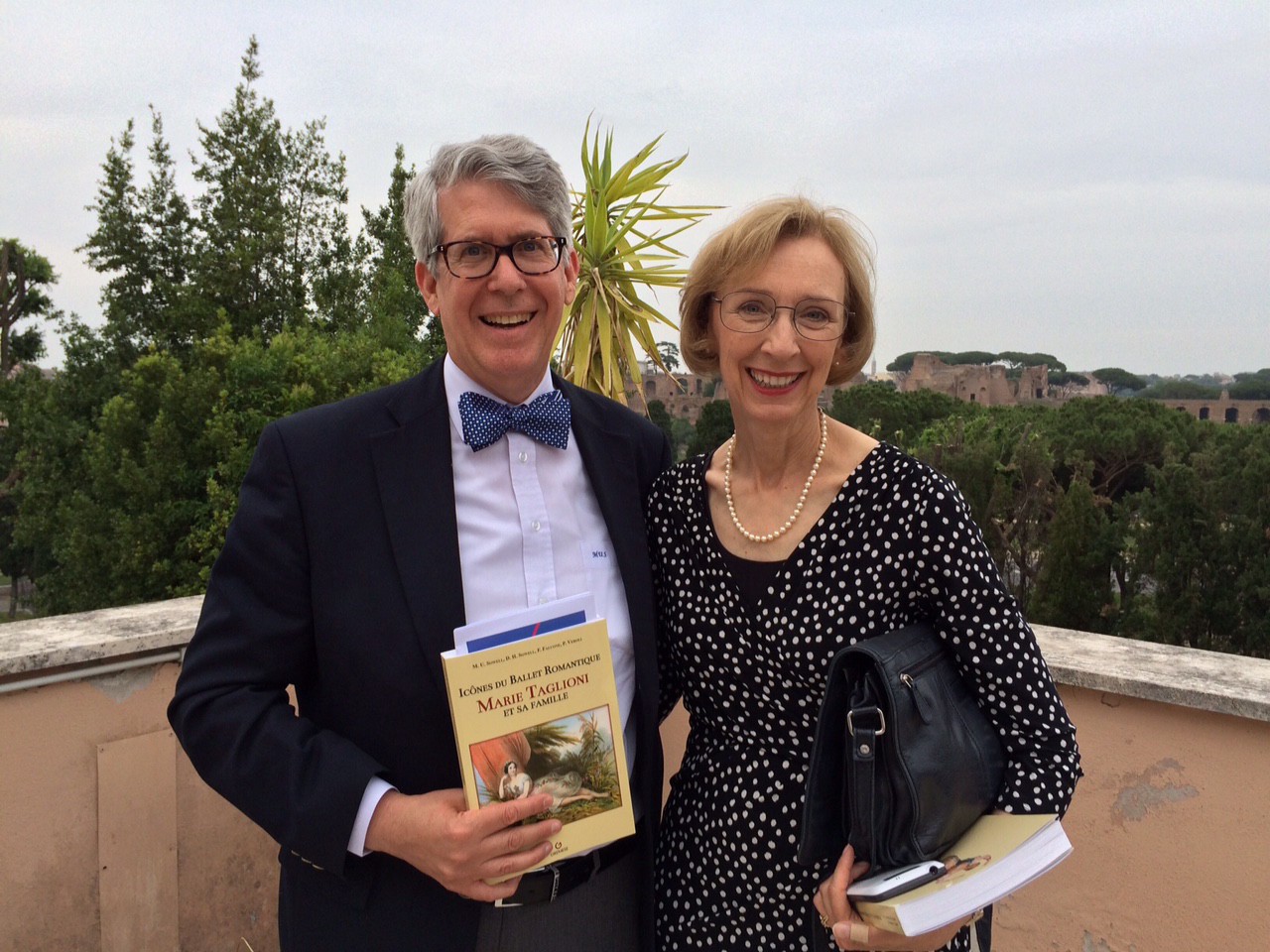 Dr. Debra H. Sowell, Professor of Humanities at Southern Virginia University, and Dr. Madison U. Sowell, Provost of the university, recently published another book together — this one in French.
Entitled "Icônes du Ballet Romantique: Marie Taglioni et Sa Famille" (Rome: Gremese, 2016), the volume is illustrated with over two hundred images of the celebrated Romantic-era ballerina Marie Taglioni, her family members and their protégés. Like the Sowells' previous book "Il Balletto Romantico: Tesori della Collezione Sowell" (Palermo: L'Epos, 2007), published in Italian, the illustrations come almost entirely from their private collection of over 3,000 pre-1880 ballet prints, photographs, cartes-de-visite, and assorted dance ephemera. Both books were co-authored with two of Italy's most renowned dance historians, Dr. Francesca Falcone and Dr. Patrizia Veroli.
This May, the Sowells participated in a special panel discussion and presentation of "Icônes du Ballet Romantique" in Rome, Italy, at the Accademia Nazionale di Danza (National Academy of Dance). José Sasportes, Portugal's former minister of culture and former president of the Portuguese UNESCO National Commission, introduced the discussion, which took place in the prestigious Teatro Ruskaja.
Sasportes complimented the four authors on their book's beauty and scholarship and then posed questions for each of them to answer. At the conclusion of the discussion excerpts from two ballets — a "Pas de deux" from "Papillon" and a variation from "Satanella" — were performed in honor of the authors. Marie Taglioni was the first choreographer of "Papillon." Her brother Paul Taglioni originally choreographed "Satanella" for his daughter.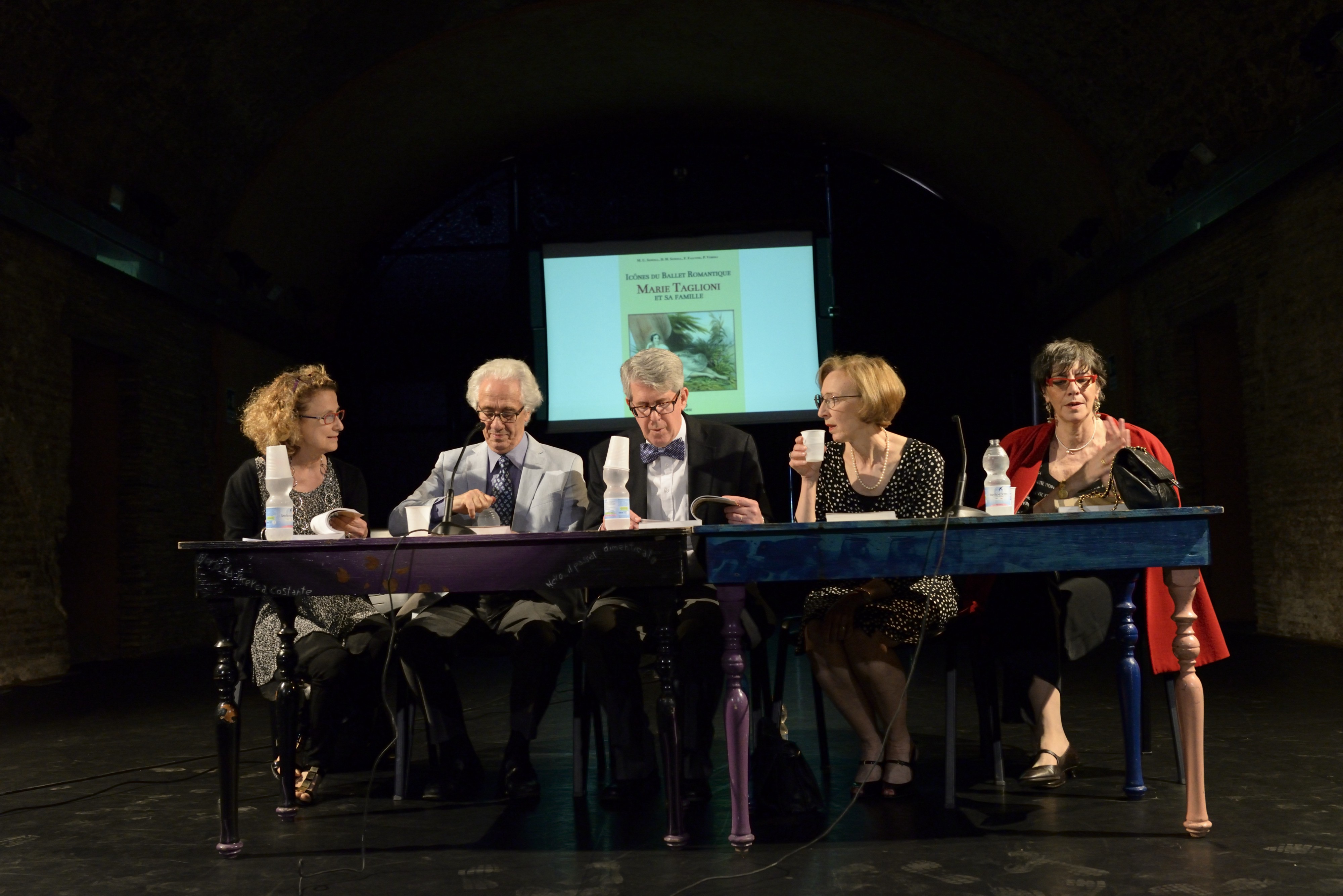 Following the performance of the ballets, Dr. Gianni Gremese, the book's publisher, hosted a reception on the patio of the Accademia, which has a scenic view of some of the Eternal City's famous ruins. After the reception Dr. Giovanni Argirò and his wife hosted a formal dinner at their home in celebration of the book's publication. In addition to Sasportes, the distinguished guests in attendance at these events included the Marquise Lavinia Cavalletti.
In addition to teaching courses in the history of the arts in western civilization, Professor Debra Sowell offers courses in theater and dance history at Southern Virginia. She also serves on the editorial board of Dance Chronicle, the premier scholarly journal in her field. Provost Sowell is a specialist in Dante's Divine Comedy. Last year he presented papers at the Southeastern Medieval Association and at the University of Pennsylvania in celebration of the 750th anniversary of Dante's birth. When his duties as provost permit, he teaches a popular course devoted to "The World of Dante."