Spotlight
Four Accomplished Senior Speakers to Address Class of 2016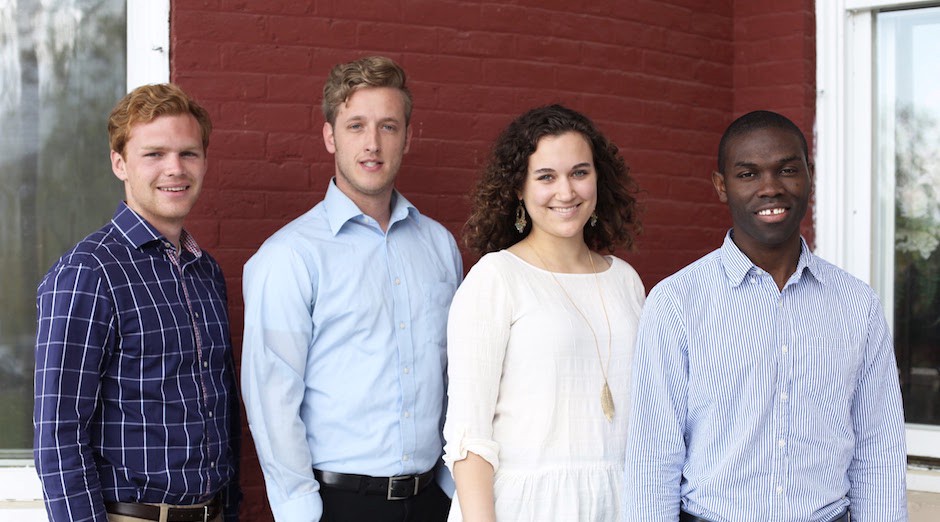 The senior speakers selected to represent the Southern Virginia University graduating class of 2016 are Rosevelt Kpainay, Madeleine Gail Rex, Wright Noel and Don Harsh.
Kpainay will speak at the university's 148th Commencement exercises May 5 while the other three seniors will speak at the annual Senior Banquet on the evening of May 4.
"This was the finest group of auditioners that we've ever had, which is one of the reasons why we selected four people rather than the usual two or three," said Dean of Students Joseph Bouchelle. "They're all very engaged students and I think they'll represent us very well."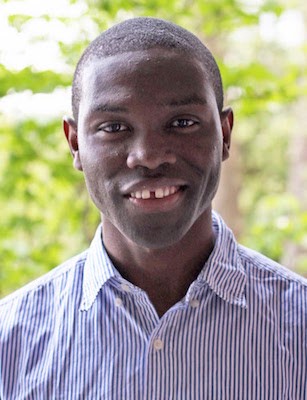 Kpainay is a business management and leadership major who will pursue a career in human resources. After graduation, he plans to be a human resources intern for The Church of Jesus Christ of Latter-day Saints. Eventually, he wants to go to graduate school and earn a master's degree in human resource behavior.
"[Southern Virginia University] prepares you for the world," Kpainay said. "It really does prepare you for what you're gonna face. I feel that just being here. If I was at another school, I don't think I would be as prepared as I am to face the world. I have had the experiences and challenges that I [needed]."
In his address, "The Essence of Southern Virginia University," he will discuss his journey from being a Liberian refugee as a child to eventually attending and completing his degree at Southern Virginia.
"The great thing about Southern Virginia University is that the professors know who you are," he said. "They have incredible relationships with you because they know you so well. They can see your [potential] and give you confidence to let you know your capabilities. Once you have that, you're able to have motivation."
He said that one class that has been particularly meaningful to him was a strategic management course taught by Todd Brotherson, assistant professor of business.
"This semester I got a chance to see what it's like to be able to see how an organization works and what it takes to make a great company and a great environment for workers and how to develop and help them grow in their own perspective of work," Kpainay said.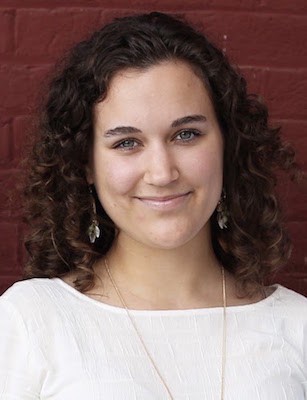 Rex, who is graduating with three majors — English, theatre and liberal arts — as well as a minor in philosophy, will be an intern at Boston Capital, a real estate investment firm, this fall. At the Senior Banquet she will compare the experience of Southern Virginia students to the literary bildungsroman genre.
"One of the things I've gained is the confidence to go out into the world and figure things out, whatever comes about," she said. "I've appreciated the encouragement to explore and experience everything. … I feel like I came here and found that instead of having to live by that cliché phrase, 'when a door closes, a window opens somewhere,' it was, 'go and open all the windows; go and open all the doors.' And I hope that's an attitude that I can bring with me into the real world."
In addition to her course load, Rex participated in a number of musical and theatrical productions, including her recent service as associate director of "The Secret Garden." Rex cited a senior paper class on romanticism and religion taught by Dr. Scott Dransfield as being among the most influential courses she had taken.
"There's something great about having the freedom to delve into something as deeply as you have to when you're writing a senior paper," said Rex. "I love that the class melded spirituality and scholarship in this really deep way. … I was learning about religion and personal development while also examining literature. That was a really cool combination. And I always love a Dransfield class."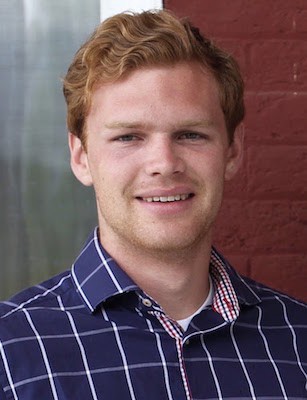 Noel is graduating with a major in business management and leadership. He recently received a full-ride scholarship to Brigham Young University's J. Reuben Clark Law School — where he plans to begin pursuing a juris doctorate this fall.
"I think [Southern Virginia] definitely prepares you for law school because there's so much writing and it requires you to think in different ways," Noel said. "You're always writing, explaining yourself and developing your opinions."
During his time at Southern Virginia, Noel served as the vice president of operations on the Student Executive Council and participated as a member of the men's wrestling team and as a resident advisor. He said that the "opportunities to get involved" have been "an influential part of the experience."
In his speech, he will discuss "the relationship between academics and real world experiences and how they complement each other."
Harsh, a liberal arts major, also plans to attend law school this fall. To prepare for his future career, he has participated in several internships, including one with the U.S. Senate under Utah Sen. Mike Lee in 2014. Most recently, he has interned with Dr. Steve Baldridge, a Southern Virginia adjunct professor who also has a law firm in Buena Vista, Va.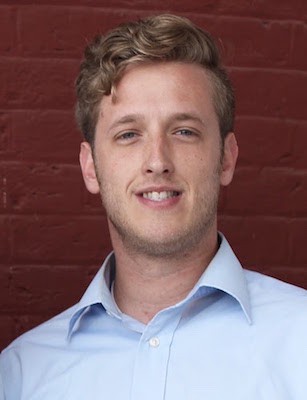 "Getting to work with him in his law firm has been breathtakingly amazing," said Harsh. "I get to organize files, go to court with him, counsel some of his clients with him, and after everything he would take time to explain things to me. He really is like an Atticus Finch. [This experience] has been amazing beyond my wildest dreams."
Harsh said that in large part because of Baldridge's classes and mentorship, he feels prepared for law school.
"Professor Baldridge always said that he will run his classes like they are law school classes," he said. "I've visited lots of law schools and sat in on their classes, and I believe [Southern Virginia] has prepared me. After sitting in on those classes I feel like a little hard work and a little sacrifice and I'll be able to succeed. I know without a doubt in my mind that I would not be where I am today if I hadn't gone to [Southern Virginia]. … I feel confident because of [this university]."