Spotlight
Convocation 2016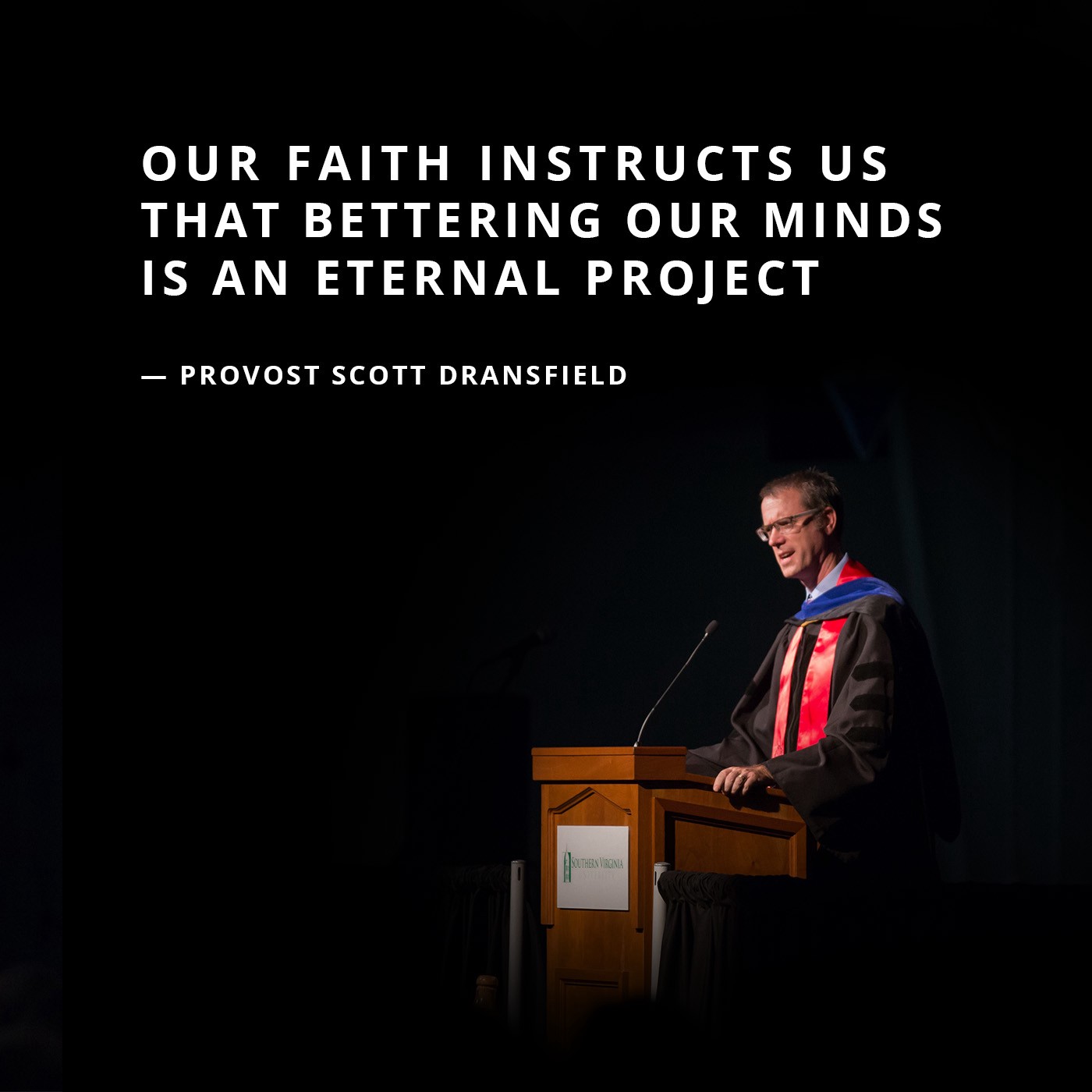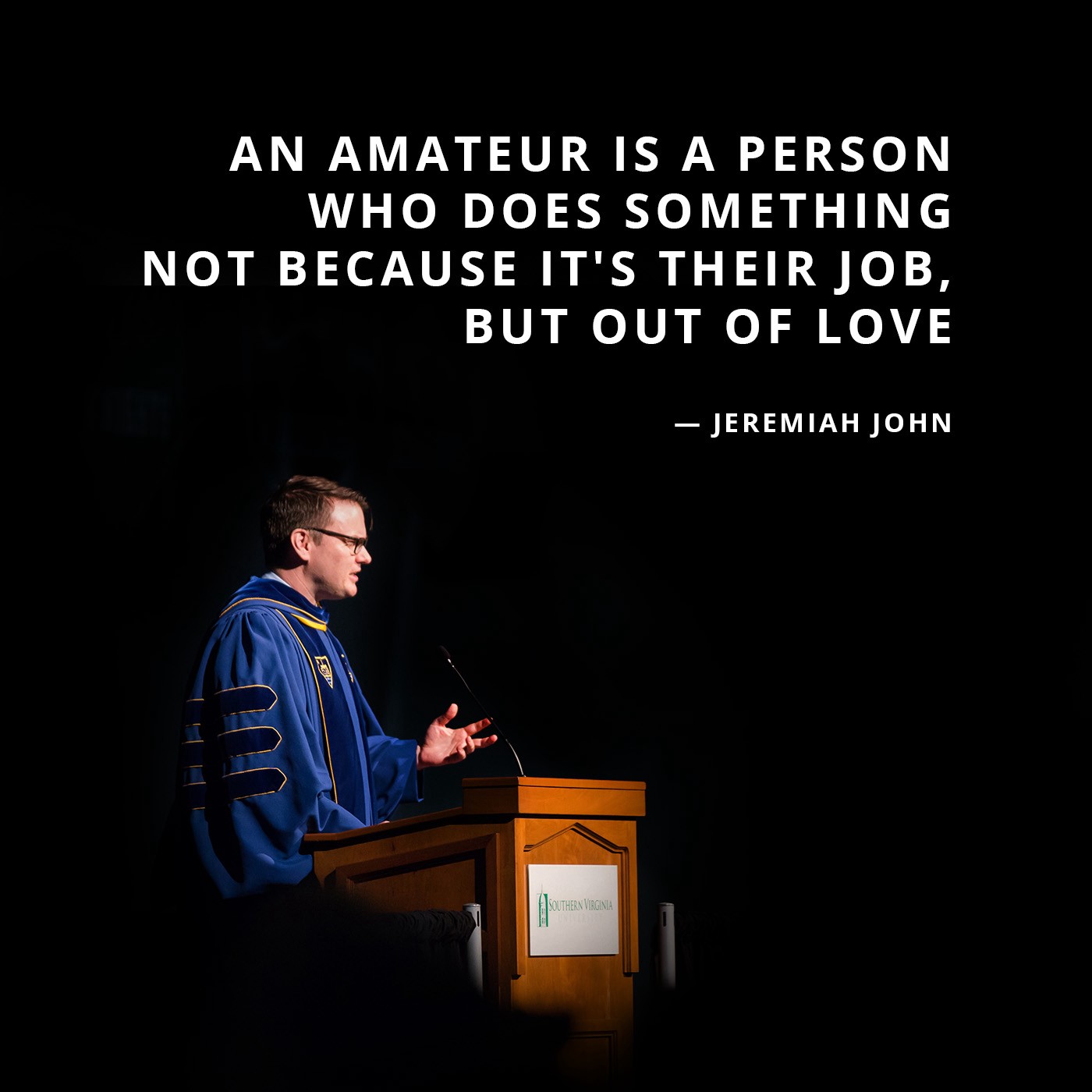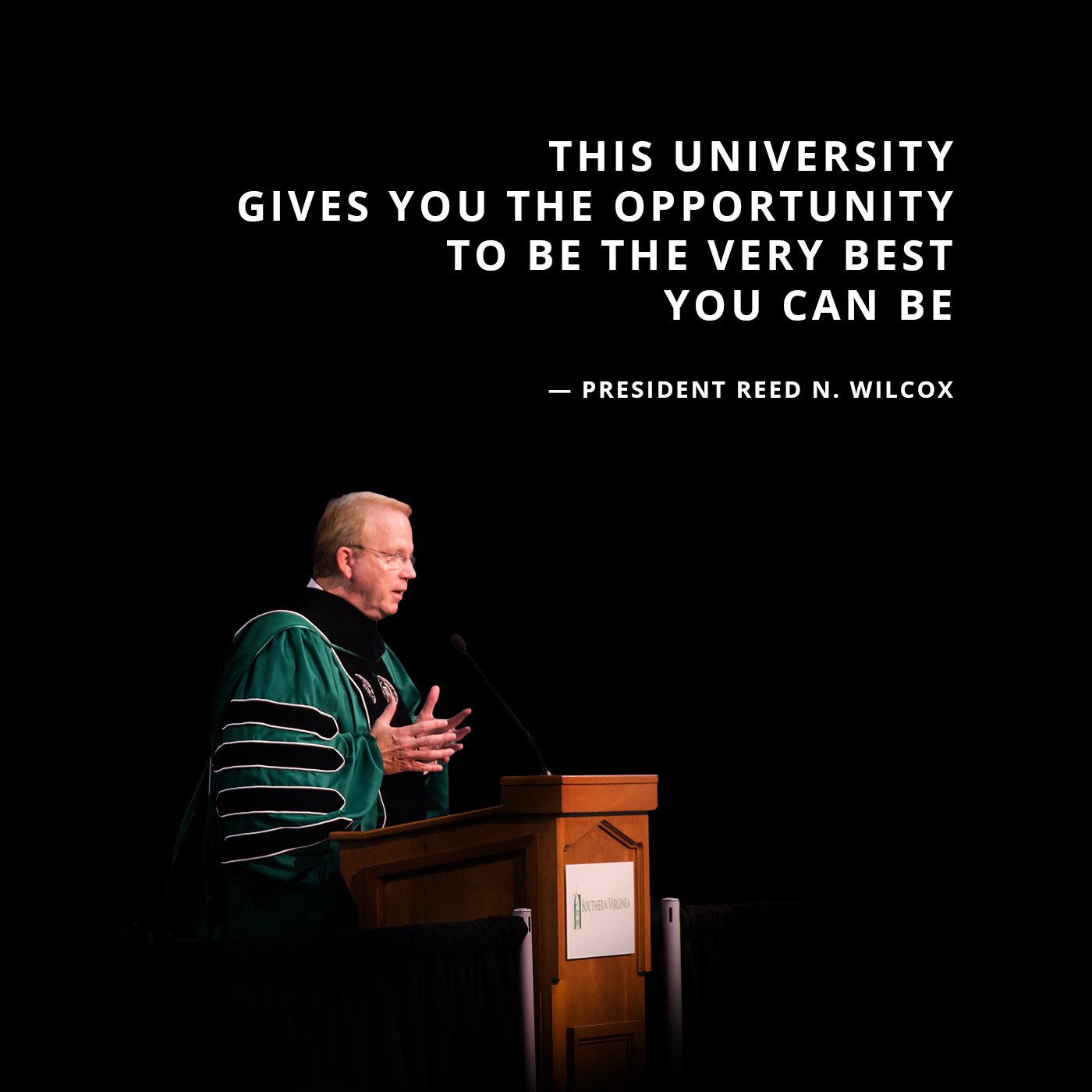 BUENA VISTA, Va. — On Friday, Sept. 9, President Reed N. Wilcox, Interim Provost Scott Dransfield, and Interim Associate Provost Jeremiah John, addressed Southern Virginia University students, faculty and staff at the university's annual Convocation.
"This university is consecrated by a lot of sacrifice, a lot of service, and a lot of commitment," Wilcox began. "It is a special place."
President Wilcox continued by emphasizing the value of a Southern Virginia education, explaining that time spent by students studying at the university will be well worth the price because of what they will become in the end.
"This university gives you the opportunity to be the very best you can be," he said.
President Wilcox concluded his address by commenting on the uniqueness of the year ahead — not only because of the special events that will take place including a 20th Anniversary Commemoration on Friday, Sept. 16 — but also because it is the best year Southern Virginia has ever had, evidenced by its record number of students and faculty.
Following President Wilcox's address, Associate Provost Jeremiah John spoke on what it means to be an "amateur." In today's meaning, John said, "amateur" usually conjures up an image of someone who is unprofessional, shabby or less competent.
"But the plain meaning of an amateur is a person who does something not because it's their job, but out of love," John continued. "A great education does not just make us into professionals, but also into amateurs."
John concluded his address with a quote from a 1996 Southern Virginia college catalogue:
"[A Southern Virginia] education is that form of instruction appropriate to a free citizen and a free human being. In it, students learn that they are capable of acquiring skills and abilities, while they are being introduced to activities that might enrich their whole lives."
Following John's remarks, Provost Scott Dransfield delivered the closing address of Convocation.
"We come to college with the intention of improving our minds," Dransfield began. "But how is one to do that?"
To answer that question, Dransfield said we must first understand what a mind is.
"In some ways we experience the mind as a place," Dransfield explained. "We dwell there. We produce our words and our thoughts there."
If we orient our minds towards the pursuit of truth, Dransfield said, our minds can become special places fit for reflection, problem-solving and enjoyment. In this way, Dransfield continued, we can use education to improve our minds.
He cautioned, however, that the mind can also become a dark place if it is filled with the wrong things. "What kind of place will you make your mind?" he then asked.
"Our minds are of infinite potential," Dransfield concluded. "Our faith instructs us that bettering our minds … is an eternal project. The four years that you get at college are your best opportunity to get a jump on this exciting prospect."