Spotlight
NFL Films Producer Premieres "Steve Young: A Football Life" as Part of Inaugural Writing and Mass Media Workshop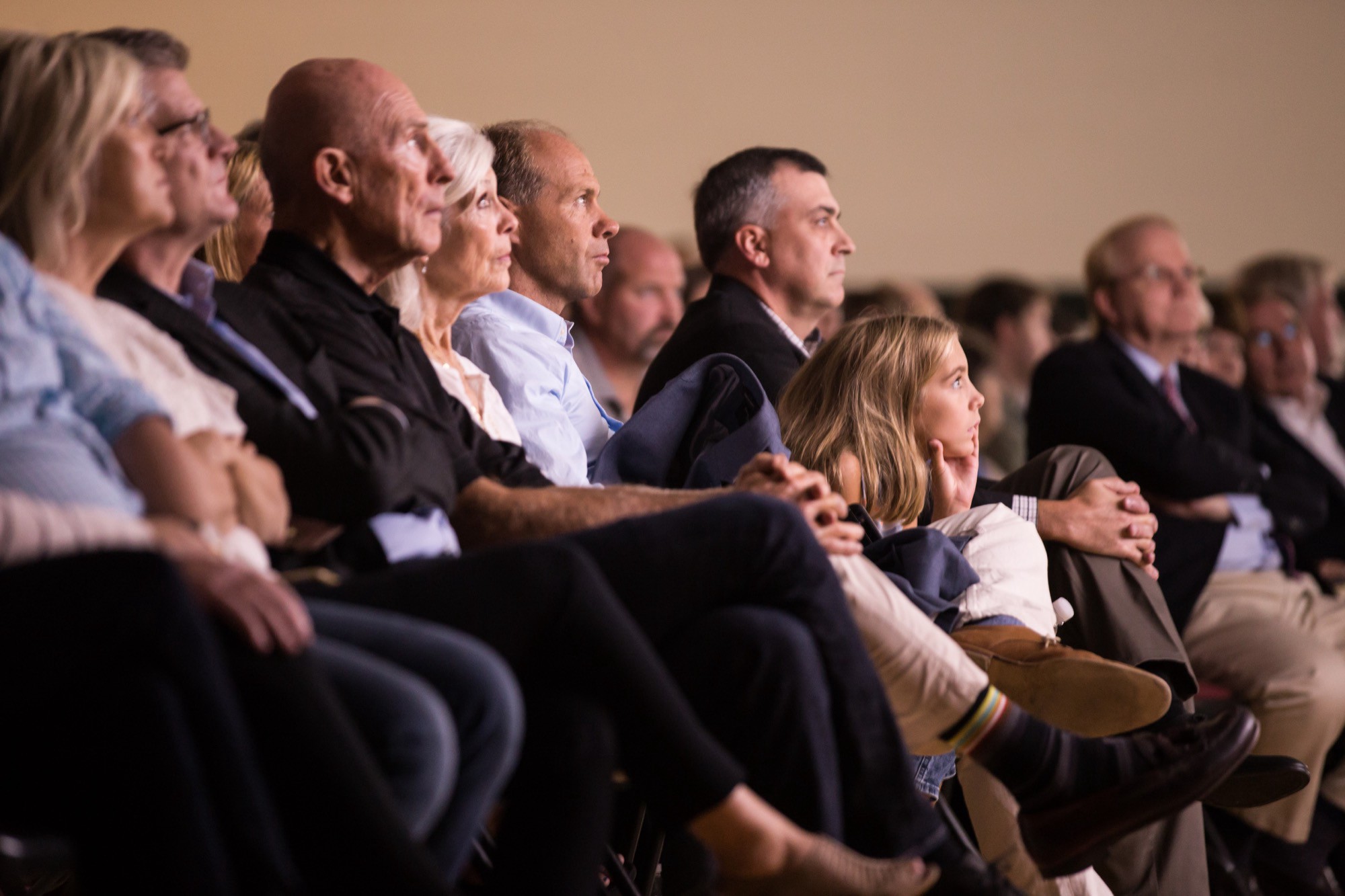 BUENA VISTA, Va. — Chris Barlow, Supervising Director at NFL Films, premiered his newest documentary "Steve Young: A Football Life" to a crowd of more than 800 students, faculty and staff gathered in the Stoddard Center at Southern Virginia University on Friday, Sept. 23 as part of the two-day inaugural workshop of the school's Institute for Writing and Mass Media, directed by New York Times best-selling author Jeff Benedict.
Barlow's 45-minute film follows Steve Young's life and career from his time at Brigham Young University through his retirement from the San Francisco 49ers. The documentary is based on Young's forthcoming autobiography, co-authored by Benedict, "QB: My Life Behind the Spiral," and will debut on the NFL Network on Oct. 7.
Steve Young's parents, LeGrande "Grit" and Sherry, also attended the premiere, as well as members of the Forever Young Foundation, a nonprofit organization founded by Steve Young that provides children facing significant physical, emotional and financial challenges with academic, athletic and therapeutic opportunities otherwise unavailable to them.
After the premiere, Benedict and Barlow held a question and answer session with members of the Southern Virginia campus community and spoke on a range of topics from advice on filmmaking to dealing with production setbacks and what it was like working with Steve Young.
"I loved hearing from Chris Barlow," Southern Virginia student Olivia Ekberg said. "I'm interested in bringing creative ideas to life, and that is exactly what Chris Barlow does on a regular basis. It was so amazing to see and learn how ideas can be turned into reality, and how to morph those ideas into an art that can touch people in a meaningful way."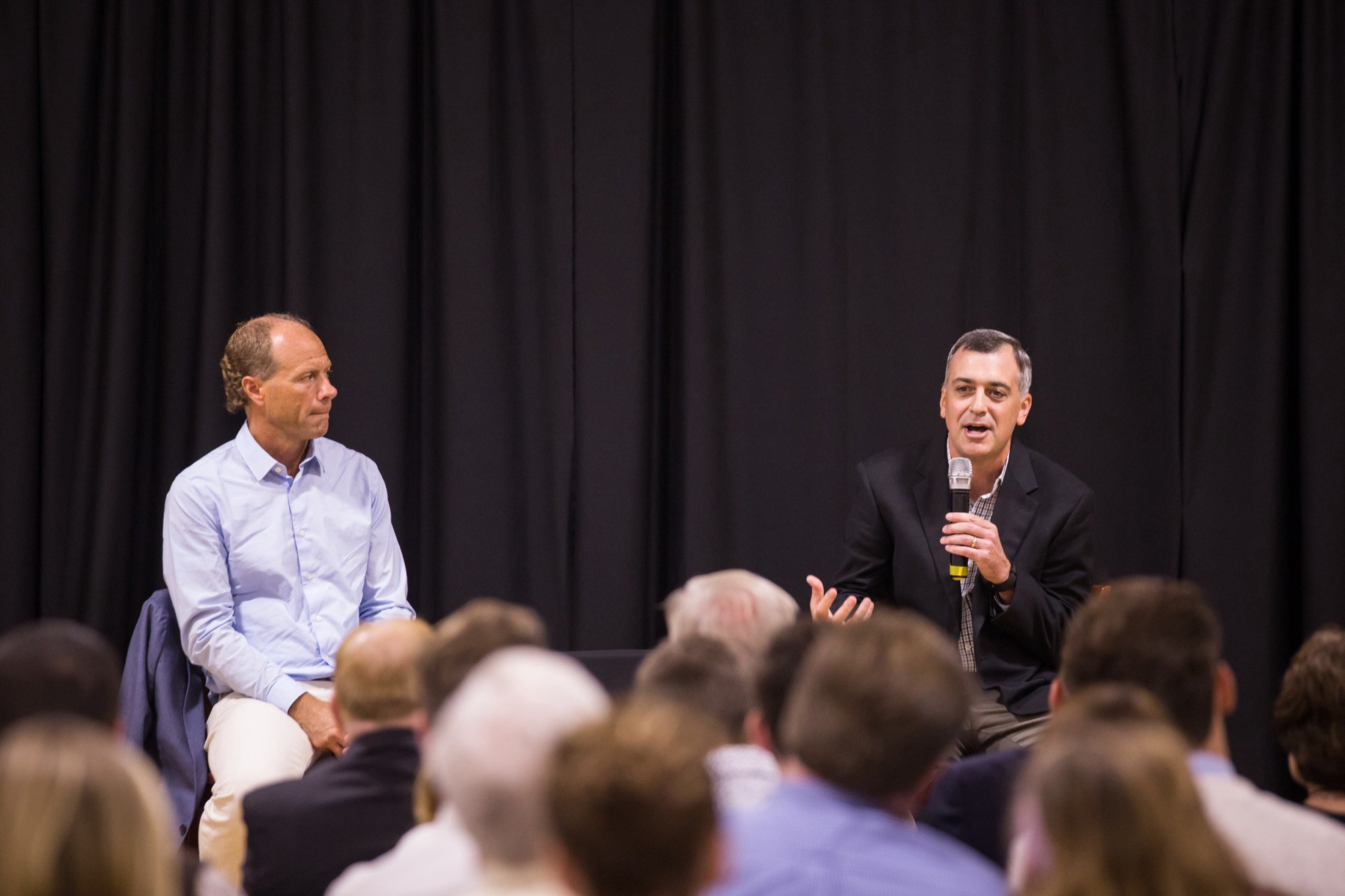 The workshop also included an evening discussion led by Barlow on Thursday, Sept. 22 where students interested in journalism and media listened as Barlow, who has been with NFL Films for over 20 years, shared his experiences making "Steve Young: A Football Life." Students also heard from Jeff Gasser, a Southern Virginia alumnus now working as Communications Producer for The Becket Fund for Religious Liberty, a nonprofit law firm that represents religious freedom cases all over the world. After the discussion students socialized with Barlow, Gasser and Steve Young's parents.
"It was a great site to see twenty-plus Southern Virginia students seated in a family room setting at the Institute, watching filmmaker Chris Barlow from NFL Films break down his documentary on Steve Young while Steve's parents sat amidst the students," Benedict said. "It was equally fulfilling to see Barlow working one-on-one with two of our student-videographers, showing them how to frame a shot and offering them compliments and encouragement as they prepared to interview him about his work.
"The Institute is all about forming meaningful relationships and connections between students and highly accomplished professionals, and that happened in a big way in our inaugural workshop."
The Institute for Writing and Mass Media will hold its next workshop on Oct. 27 and 28, and will feature guests B.J. Shechter, Executive Editor at Sports Illustrated, and Rick Wolff, Senior Executive Editor at Houghton Mifflin Harcourt Publishing.