News Release
Jeff Benedict to Direct Institute for Writing and Mass Media at Southern Virginia University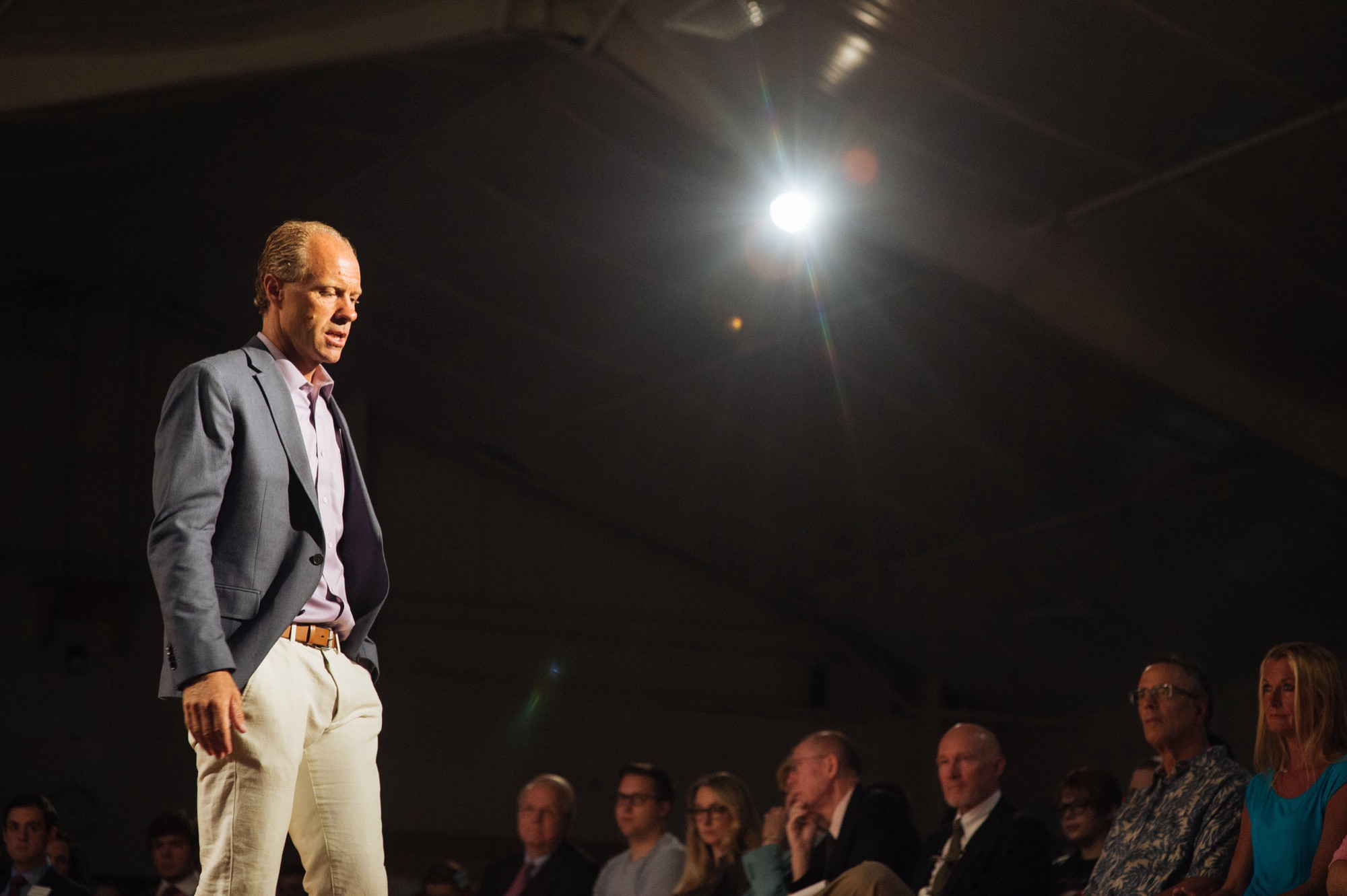 Buena Vista, VA — New York Times best-selling author, Jeff Benedict, will create and direct a new Institute for Writing and Mass Media at Southern Virginia University, beginning Fall 2016.
Benedict, author of fifteen books including four best-sellers, first announced the Institute to a group of gathered faculty and professional staff at Southern Virginia's annual university conference on Aug. 23. The purpose of the institute, explained Benedict, is to connect students with some of the most accomplished and respected professionals across the media industry.
"My initial interest in becoming a writer grew out of an internship," said Benedict. "One of the primary missions of the Institute is to help students who are aspiring journalists to land professional opportunities by pairing them with media industry leaders through workshops and one-on-one learning opportunities."
Benedict's newly created Institute for Writing and Mass Media will host monthly workshops on Southern Virginia's campus with some of the top media personnel across the industry. These events, according to Benedict, will give students exposure to top-level media talent, as well as introduce distinguished media guests to Southern Virginia students.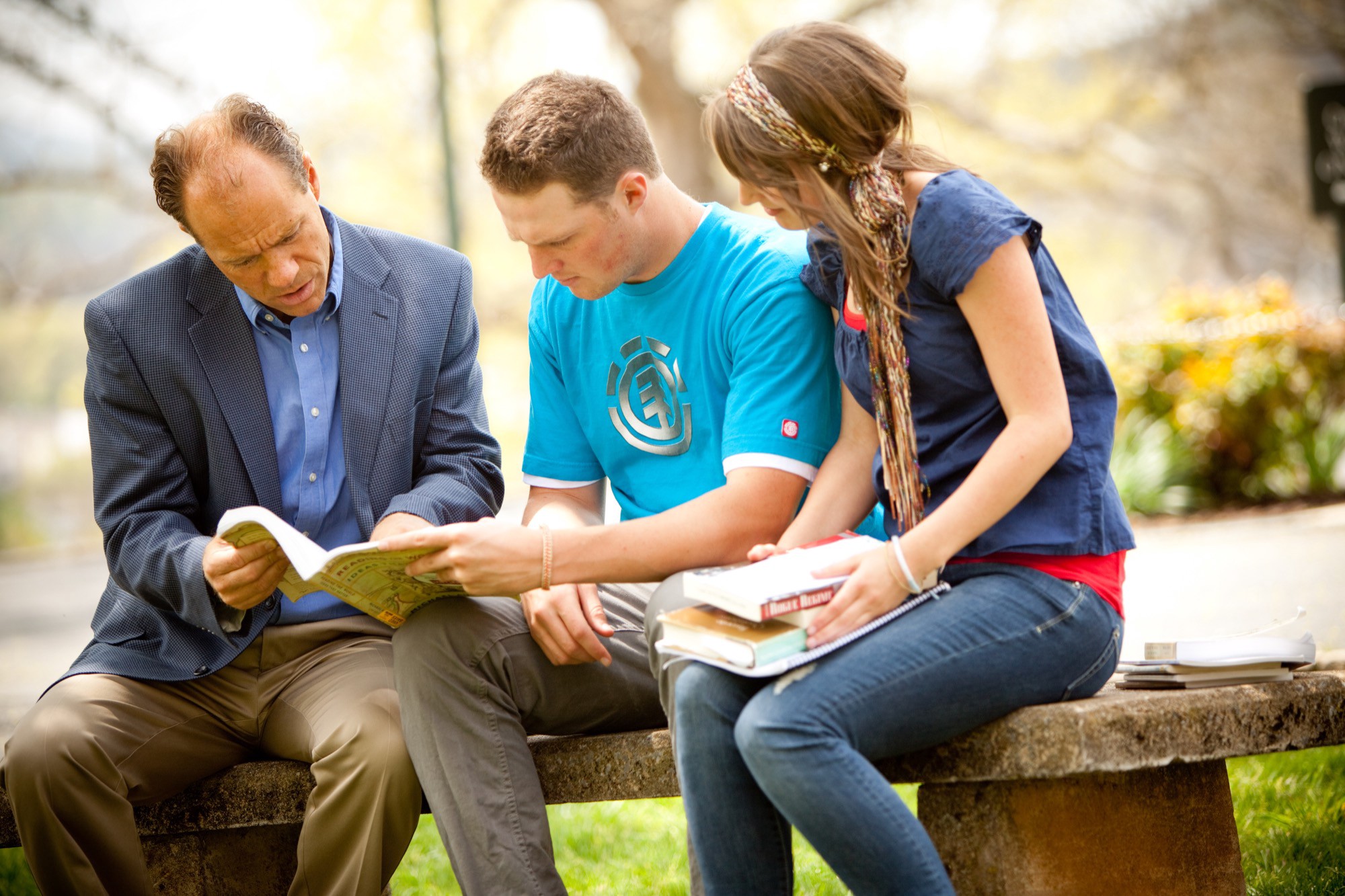 "We are extremely fortunate to have over thirty editors, producers, publishers, filmmakers and photographers who are committed to putting on workshops and forums at the Institute," said Benedict. "And we will be bringing our students to New York on an annual basis to meet with industry leaders. It's a unique learning opportunity that literally puts our students in the room with those who write, produce and televise the stories of the day."
The Institute's first workshop will take place on Sept. 22–23, and will feature acclaimed NFL Films Director and Documentarian Chris Barlow. In addition to a campus workshop, Barlow will premiere his latest docudrama, "Steve Young: A Football Life," which debuts on NFL Films Oct. 7, 2016. Barlow and Benedict worked together on the film, which is based on Steve Young's recent autobiography co-authored by Benedict, "QB: My Life Behind the Spiral."
"For nearly two years I've worked very closely with Jeff Benedict on our documentary," Barlow said. "Jeff has been a driving force creatively on the project and he's become a good friend. I've enjoyed learning from him and reading his works.
"When he asked me to participate in the inaugural workshop at the Institute for Writing and Mass Media at Southern Virginia University, I was thrilled and honored," continued Barlow. "I'm looking forward to sharing the experiences Jeff and I had making the film with students who are passionate about storytelling."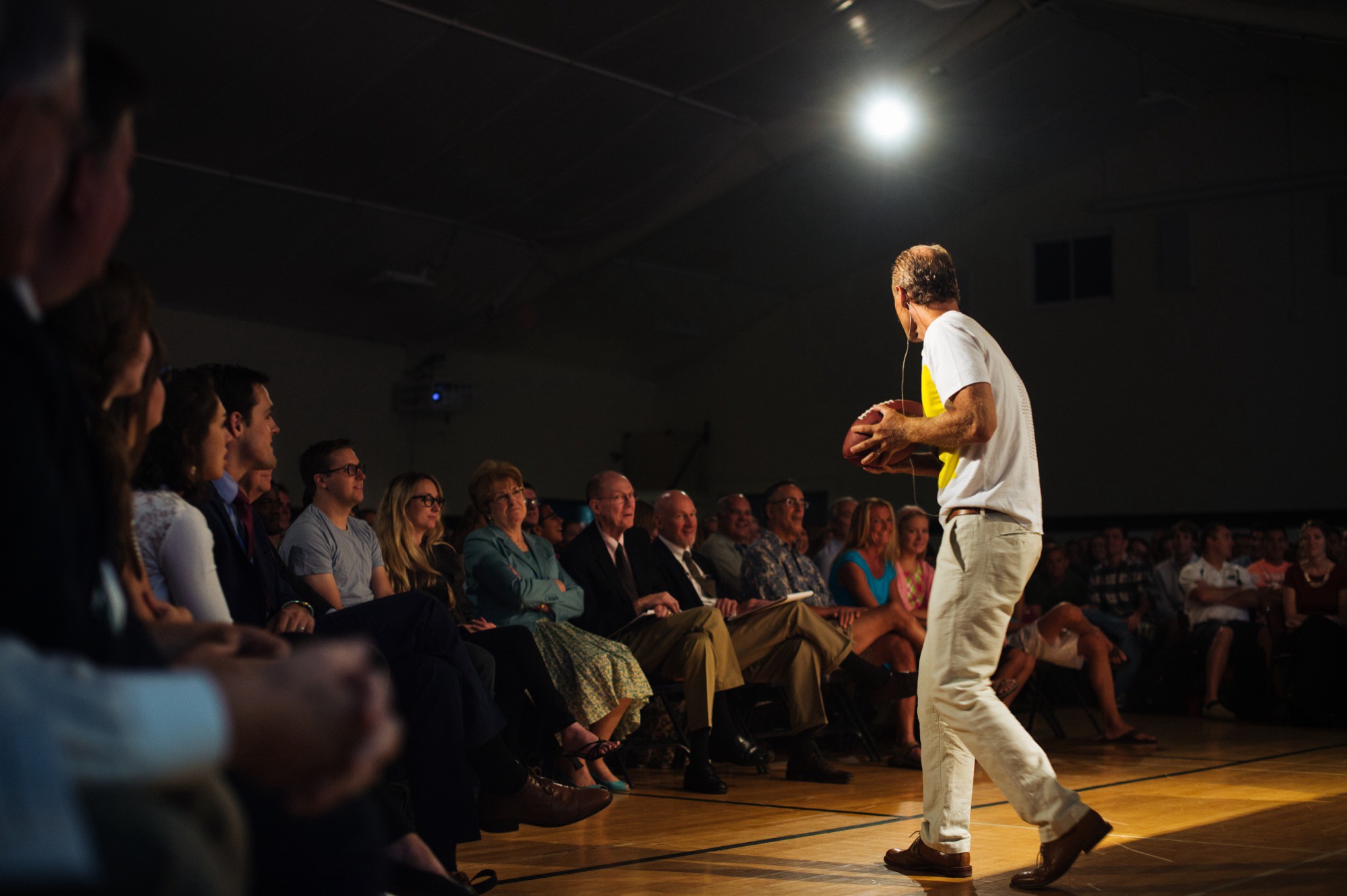 Other workshops this Fall semester will feature Rick Wolff, Senior Executive Editor at Houghton Mifflin Harcourt Publishing, who has edited four of Benedict's books, including "The Mormon Way of Doing Business," "Little Pink House" and "QB: My Life Behind the Spiral," and B.J. Schecter, Executive Editor at Sports Illustrated, where Benedict is a special features writer.
"For those of us who cherish the art of clear communication through the written word, the formation of the Institute for Writing and Mass Media couldn't be more timely," said Wolff. "Students are in for a cutting-edge learning experience, and Jeff Benedict is indeed the perfect individual to run this organization. In addition to being a best-selling book author who has written countless articles and cover stories for top publications, he is trusted throughout the industry. I look forward to being a part of this effort."
"I'm thrilled to be part of the Institute for Writing and Mass Media," Schecter said. "Helping young students and journalists discover their skills and mold them to excel in the next generation of an evolving media landscape is an important responsibility and a passion of mine. Working alongside the best of the business like Jeff Benedict is an honor and a privilege and something I'm very much looking forward to. This Institute is the first of its kind and I can't wait to get started."