Spotlight
2016 Graduate to Attend Cutting-Edge Artificial Intelligence Program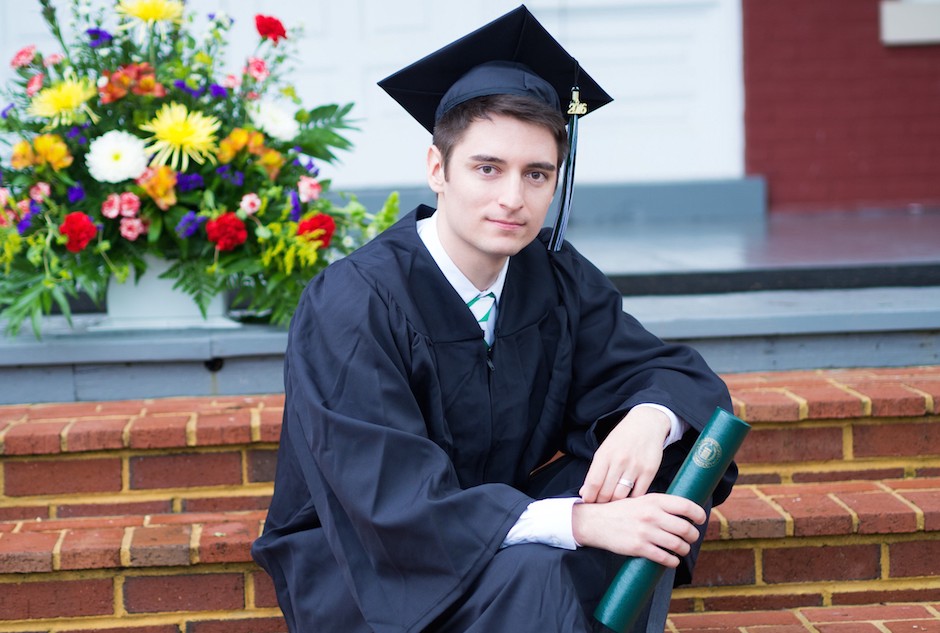 To create a stylized image of Southern Virginia University's historic Main Hall, 2016 graduate Andrew King didn't hire an artist, paint a new picture or even use Photoshop. He supplied a few images to a neural network and let it do the stylistic work for him.
"All I had to do was provide the network with some style images — a few Van Gogh paintings and a photo of Main Hall," King said. "Then it detected visual patterns in the paintings and applied them onto my photo."
This fall, King will begin pursuing a master's degree in artificial intelligence with an emphasis in neural networks at the University of Georgia — the only university in the United States to offer a terminal degree specifically in artificial intelligence. Although he was accepted to the University of Washington, George Mason University and other competitive programs, King chose to pursue a degree in artificial intelligence in large part because of the interdisciplinary connections it offered.
"The reason Georgia caught my attention is because their program is steeped in cognitive science — the intersection of anthropology, linguistics, philosophy, psychology, neuroscience and artificial intelligence," King said. "This tied in really well with Southern Virginia's philosophy and the liberal arts, and with my capstone project for my computer science major."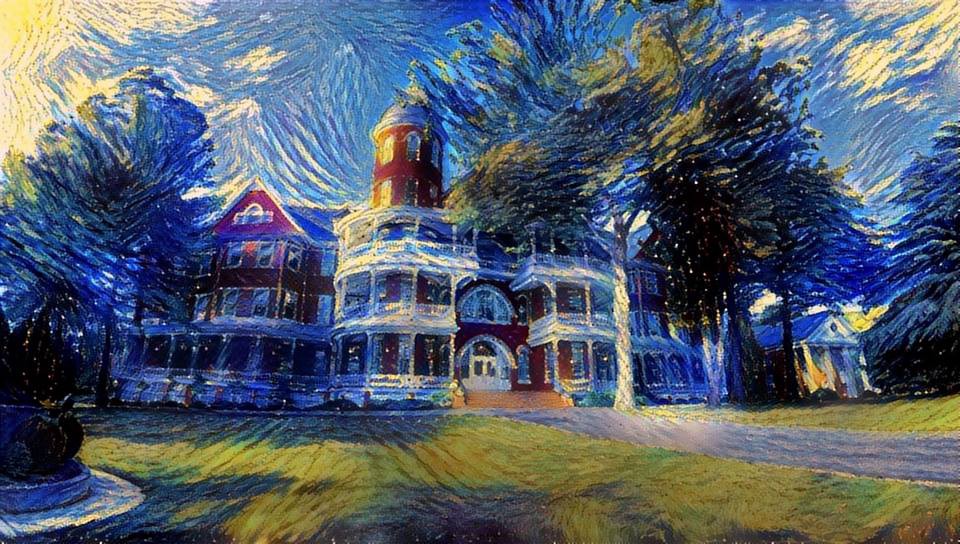 As a student at Southern Virginia, King's coursework and professional development exemplified the intersection of different disciplines. He majored in both computer science and business management and leadership and minored in philosophy, in addition to completing significant coursework in music and foreign languages. He also spent three years working part-time for the university as a web developer. Because of his work on user experience, functional navigation and back-end programming, King was instrumental in the creation of a new, responsive website for the university in 2014.
Dr. R. Alan Whitehurst, associate provost and professor of computer science at Southern Virginia, observed King's work over several semesters and noted King's well-roundedness as a student, which enabled him to succeed in a variety of fields and projects.
"Andrew is very articulate," Whitehurst said. "He also has an artistic eye for beauty in design. It's rare to find a student with as much technical understanding as Andrew, but he's also very good at incorporating the functional with his aesthetic sense."
King began at Southern Virginia as a music major, and completed a significant amount of coursework in vocal music and music theory before declaring majors in computer science and business. He also sang as a member of The Fading Point during his first year of college, and later performed in leading and supporting roles in several opera performances at Southern Virginia.
"One of the classes that had the biggest impact on me, as far as developing my work ethic and feeding my curiosity, was Dr. Clayne Robison's group voice class," King said. "It's a music class, but it can also be viewed as a lifestyle class. Dr. Robison really instilled into us the idea of taking everything we experienced as a learning opportunity. He had a huge impact on my academic success and trajectory."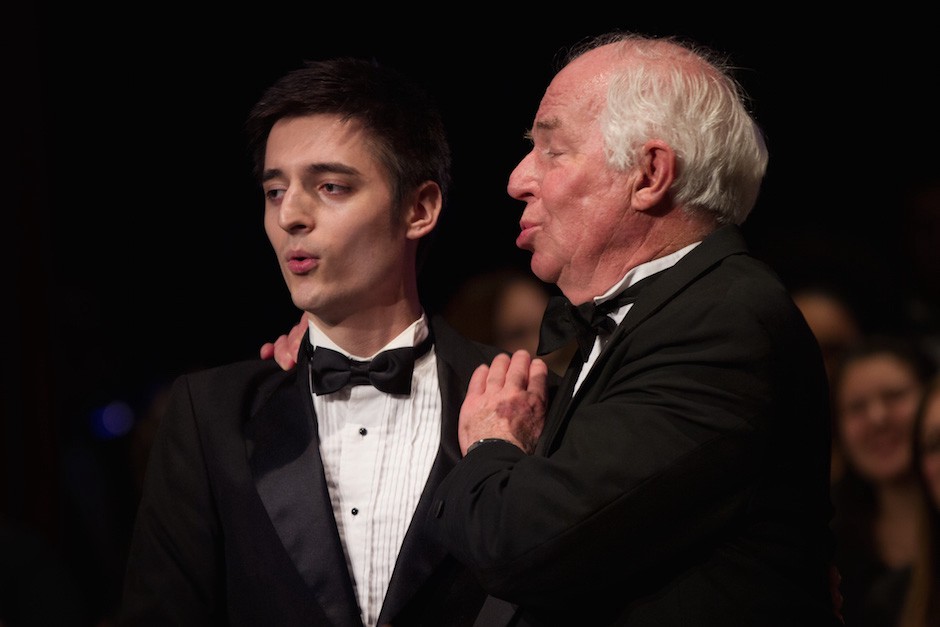 Despite putting significant time into extracurricular activities and studies outside his major, King excelled in his major-specific coursework.
"Andrew did fantastic work in his computer science classes, and he frequently exceeded the expectation of course assignments," Whitehurst said. "I was pleased that he chose to pursue a technical field for his graduate studies, because he certainly shows the interest and the aptitude to be successful in his pursuits."
He had grown up with an interest in computer science, and took several computer science courses at his high school. As a teenager he designed websites for friends and community members in his hometown of Sequim, Wash. In addition to his work and studies at Southern Virginia, King continued to develop his interests as the president of the university's Robotics Club and as founding chair of Southern Virginia's chapter of the Association for Computing Machinery.
With his computer science capstone project, King combined his research and programming skills with business analysis, creating a neural network to analyze and classify cases of loan data based on patterns too spread out for a human to easily detect.
"My business major gave me a vantage point from which to approach the professional application of something like artificial intelligence," King said. "Ultimately, though, my liberal arts education definitely influenced my decision to pursue a graduate degree in such a cross-disciplinary field. I've always had a love of computer science, but I also really enjoyed my philosophy classes and studying languages — both of which have applications in the study of neural networks."
King was one of over 100 students to graduate last week at Southern Virginia's 2016 Commencement exercises.