Spotlight
Music Graduate to Further Service Goals at Music Therapy Program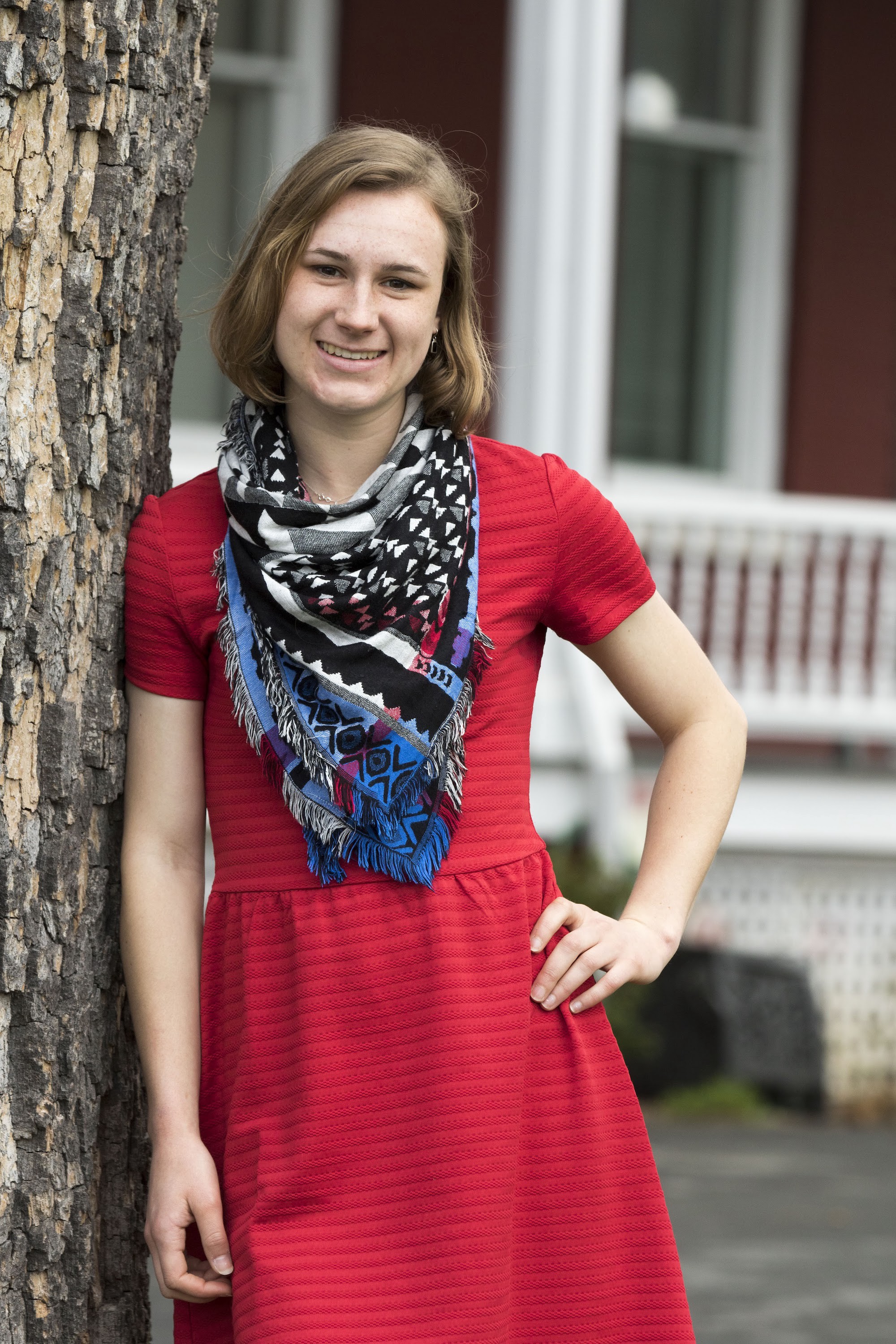 By the time 2016 graduate Leah Huber came to Southern Virginia University in 2011, she already knew what she wanted to do. Five years, many classes, a full-time mission, and one bachelor's degree later, she is preparing to achieve her goals and study music therapy at Arizona State University this fall.
Huber was raised and homeschooled in Denver, and she began playing the piano when she was eight years old. She then continued to play and practice, eventually teaching piano lessons as a teenager. When it came time to decide what she would like to study in college, she said that she kept returning to music.
"I guess I just kept coming back to … my love of music, and I wanted a career where I could feel like I was really helping people, working with people," she said. "So, I was exploring a bunch of different options and then found music therapy. … It's super awesome because it combines my love of music and also feeling like I can help people."
She heard about Southern Virginia from someone at home and chose to come to the university because "it just felt right." Though the university does not offer a music therapy program, she insists that she "was supposed to come to school here and [that she] wouldn't change that for anything." In her time here, she has taken private lessons in voice, piano and guitar with four different professors, been involved with the university's Concert Chorale and been a part of the cross country team.
"It's just been super fun to be able to compete in college and to [be around] so many people who have the same standards and the same goals," Huber said of her time on the team. "It's been great to work together and create lifelong friendships."
She took a hiatus from her academic pursuits and her competition on the cross country team to serve a full-time mission for The Church of Jesus Christ of Latter-day Saints in Arizona.
"Before her mission she was a little timid to take the lead in races and was willing to follow," said Logan Davis, coach of the cross country teams at Southern Virginia. "Since she came home, she has had a new confidence and is willing to take the lead in races. Leah has been the heart of the team each year she has been here, quietly keeping pace for the team in races and in the classroom."
Huber's leadership did not end on the cross country track. She earned the Leader-Servant Graduation Distinction for her efforts to lead other students in serving the local community. She has coordinated vocal performances at the Golden Living Center every Sunday for the last year, as well as prior to her mission, and has regularly participated in the Maury River Senior Center's weekly guitar and singing group.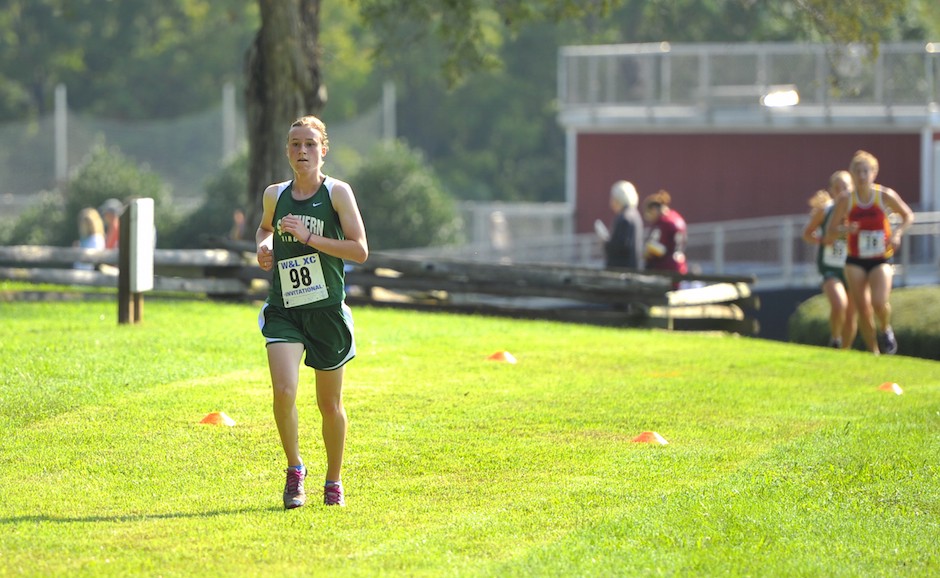 "One of the things I've loved about this school is that I've been able to get involved in so much," she said. "I have had amazing professors here that have really taken an interest in me and worked to help me succeed. I have also had some really great service and volunteer opportunities that have taught me things and given me experience I think will be beneficial in the future."
One such opportunity was working at Kendal, a retirement community in Lexington, Va. Through a connection with a professor who is married to a music therapist, Huber volunteered at Kendal before her mission. Upon returning, she was offered an internship there, helping with a music and memory iPod program.
"Basically, you put together personal iPods with music that they enjoy from the past, and you help them listen," she said. "It helps a lot with dementia issues."
In addition to the music and memory iPod program, she plays the piano for residents and teaches a "classical music hour" for those in assisted living. During the hour, they discuss a specific composer and listen to that composer's music.
She said that her internship and her interactions with those at Kendal have piqued her interest in the geriatric fields of music therapy.
"I feel like [the elderly are] so under appreciated," she said. "They're so sweet and nice, and there's so much we can learn from people in that age population. I think it's so sad when you walk into a nursing home and it's lonely and empty, because they still have so much life in them. That's what I love about music. It brings them to life. It brings back memories. And they can still sing and participate even if they struggle to talk or do other things."
In addition to experiences like those at Kendal, she feels that Southern Virginia has prepared her well for her graduate studies and career.
"I have been able to tailor my degree to my future dream career," she said. "I took piano, guitar and voice lessons here in preparation for a graduate school audition since there is a requirement to be proficient in all three as a certified music therapist. My senior project was tailored to music therapy, and I have tried to take a lot of the classes like human anatomy and psychology that are required for music therapy."
Huber then researched many options for graduate school, looking for the program that best suited her. After applying to ASU, her top pick, she was accepted and didn't apply to any of the other schools on her list. She looks forward to hands-on experience and the opportunity to work with many different populations as she determines the direction of her future career.
"I have learned and grown so much during my time here at Southern Virginia," she said. "Planning ahead, getting to know and being supported by my professors, and getting involved both on campus and in the community have all prepared me not only for graduate school but also for life. … All the opportunities I have had here at Southern Virginia have made me a better me."