Spotlight
Music Department Presents Christmas Devotional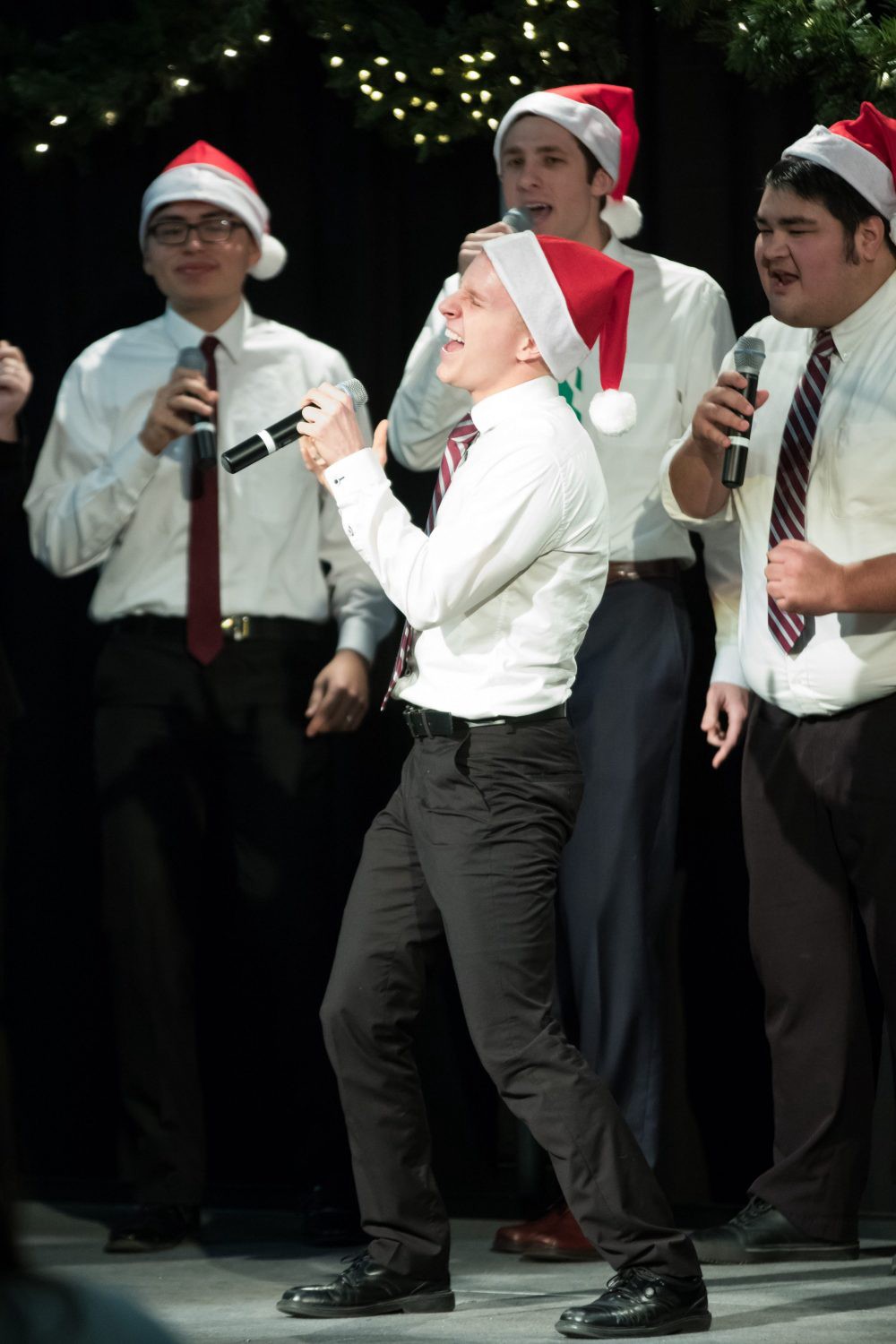 The Southern Virginia University Music Department presented a special Christmas-themed musical devotional to kick off the holiday season on Friday, November 2, at 11 a.m. in the Stoddard Center.
Students enjoyed festive, heartwarming and comedic musical performances by the Southern Virginia Jazz Band, The Troubadours, The Fading Point, Concert Chorale, Men's Chorus, a faculty trio and other student performers.
Eric Hanson — assistant professor of music at Southern Virginia, Men's Chorus conductor and tenor soloist- said, "It's such a joy working with musicians who not only possess enormous talent, but also have powerful testimonies of our Savior, and have the ability to share those testimonies through their music. I think we saw the best of both sides of Christmas — the fun, and the purpose."
Southern Virginia University wishes you a very happy holiday!