Speeches
Forum Recap: Dr. Nasser Siabi Speaks on Assistive Technology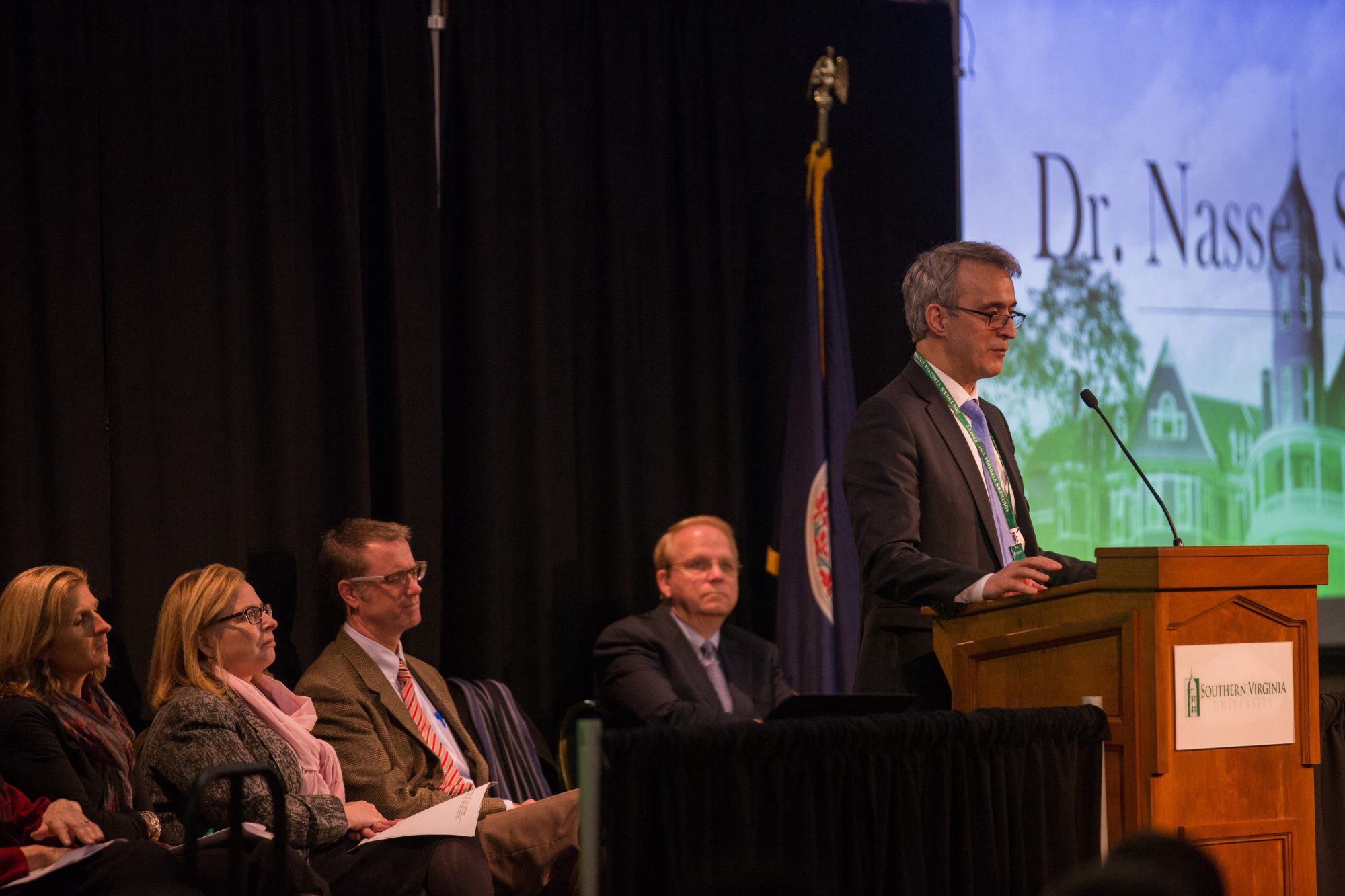 At the final forum of the fall semester, President Wilcox and guest Dr. Nasser Siabi addressed an audience of students, faculty and staff on the topic of assistive learning technology and the future of Southern Virginia University.
President Wilcox opened the forum by detailing his friendship with and respect for the guest speaker. "Dr. Siabi, has helped develop assistive learning technology that helps maximize all learning styles" said President Wilcox. Next Dr. Siabi, CEO and co-founder of Microlink, spoke on the importance of being able to overcome communication barriers that prevent us from achieving goals.
"We don't want to stifle learning," Dr. Siabi said. "We bring the tools to help [students] overcome these barriers," Dr. Siabi went on to say that these tools will help all students grow, including those with sometimes neglected learning disabilities such as dyslexia.
Friday's Forum also included recognition of many student organizations such as student leadership, fall athletic teams, and all participants of the fine and performing arts. December graduates, as well as students preparing to serve LDS missions were also recognized with a note of congratulations. Musical numbers were performed by Katie DeLaMar and Charles Ferry, and women's choir Bella Voce.