News Release
Former Fisher-Price CEO to Speak at Forum April 8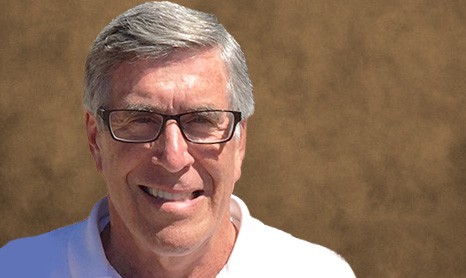 Gary Baughman, former CEO of Fisher-Price, will deliver a forum address on Friday, April 8, at 11 a.m. in the Stoddard Center at Southern Virginia University.
Baughman is currently a private investor. Throughout his career, he has been associated with a number of private equity firms including Centre Partners, Golub Capital, Westar Capital and Gauge Capital.
He previously served as the CEO of a number of companies. While he was CEO of Fisher-Price, he led the company through a turn around that resulted in a return to profitability. Fisher-Price is a world leader in preschool toys and children's products and is a wholly owned subsidiary of Mattel, Inc., the largest toy company in the world.
Baughman also served as chairman and CEO of Petmate, one of the largest independent manufacturers of non-food pet products in the United States. He also served as CEO of Tyco Toys, which was the third largest toy company in the world at the time of his leadership. During his time at Tyco Toys, he led the successful sale of the corporation to Mattel.
Prior to working at Tyco Toys, he was president of The Little Tikes Company, which was then a division of Rubbermaid. He led Little Tikes into a leading market share position in the preschool toy market, second only to Fisher-Price. He was also president of Evenflo, one of the world's leading producers of juvenile products, and the Stiffel Lamp Company in Chicago.
Baughman has served as chairman of the Toy Manufacturers Association of America and the National Advisory Council of the Marriott School of Management at Brigham Young University. He has also served as a board member at organizations and companies including the American Pet Products Association, the Juvenile Products Manufacturers Association, Tyco Toys and The Igloo Corporation.
He received a Bachelor of Arts from BYU and a Master of Business Administration from the University of Michigan.
An active member of The Church of Jesus Christ of Latter-day Saints, Baughman has served as a mission president and as a stake president for the Church. He and his wife, Marilyn, have four children and nine grandchildren.
Community members and Southern Virginia faculty, staff and students are invited to hear forum and devotional speakers each Friday morning at 11 a.m. in the Stoddard Center. Recordings of past forum and devotional speeches may be accessed online.