Uncategorized
Former Army Special Forces Pilot to Speak at Annual Veterans Luncheon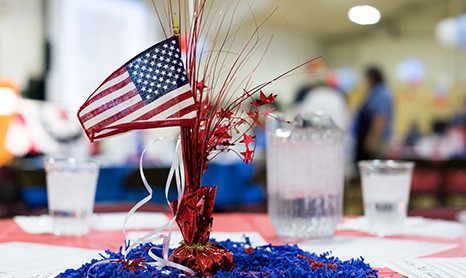 Former Army Special Forces pilot and Southern Virginia University adjunct faculty member Hugh Bouchelle will speak at the annual veterans luncheon hosted by Southern Virginia on Thursday, Nov. 10, at 11:30 a.m. in the Stoddard Center. All military service veterans and their spouses are invited to attend.
Prior to joining Southern Virginia in 2003, Bouchelle served as an Army Special Forces medic and Medivac and attack helicopter pilot. He has also worked as a Maryland state trooper, and as a Coordinator for the Federal Emergency Management Agency (FEMA) canine search dog program where he responded to both the New York City and Pentagon disaster sites during the events of Sept. 11. Bouchelle lives in Buena Vista, Va. where he teaches at Southern Virginia and advises the student newspaper.
Parking for the luncheon will be available on the east side of the Stoddard Center. Volunteers will be on hand to help those in wheelchairs, etc. For more information and to RSVP, contact Ginger Lanier at 540–261–8469.