News Release
Dave and Wendy Ulrich to Speak at Commencement May 5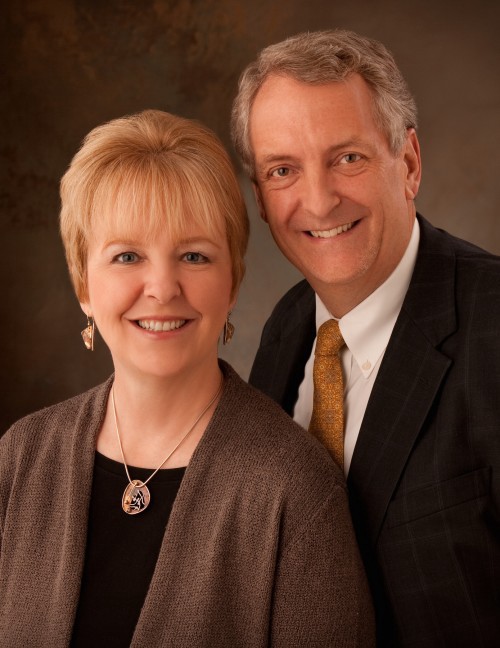 Dr. Dave Ulrich, an award-winning thought leader in human resources and management education named "the father of modern HR," and Dr. Wendy Ulrich, a psychologist and bestselling author, will address graduates, faculty, staff, students and friends of Southern Virginia University at the 2016 Commencement exercises on Thursday, May 5, at 10 a.m. in front of the university's Main Hall in Buena Vista, Va.
"We are thrilled to have this accomplished, educated couple to speak at our Commencement ceremony this year," said President Reed N. Wilcox. "Both of these individuals have a wealth of knowledge and experiences to draw from as they inspire the graduating class of 2016 and all in attendance."
Dave Ulrich is currently the Rensis Likert Professor of Business at the University of Michigan. In addition to teaching at Michigan's Ross School of Business, he is a partner at the RBL Group, a consulting firm that focuses on assisting leaders and organizations to deliver value. He is a bestselling author and has written more than 30 books and over 200 published articles and book chapters on subjects including leadership and human resources.
He has received numerous honors and awards including the Lifetime Leadership Award from the Leadership Forum at Silver Bay, the Lifetime Achievement Award from HR Magazine for being the "father of modern HR," and the Nobels Colloquia Prize for Leadership on Business and Economic Thinking. He has been named in Thinkers 50 as a management thought leader, ranked №1 most influential international thought leader in HR by HR Magazine, named in Top 100 Thought Leaders in Trustworthy Leadership Behavior, and ranked №1 management educator and guru by Business Week.
Dave Ulrich received a bachelor's degree from Brigham Young University and a doctorate in organizational behavior from the University of California, Los Angeles.
He has served on the editorial boards of four academic journals, on the Board of Directors for Herman Miller and on the Board of Trustees of Southern Virginia University. He is also a fellow in the National Academy of Human Resources.
Wendy Ulrich has been a licensed psychologist for more than 25 years. She co-founded Sixteen Stones Center for Growth, where she and a group of other mental health professionals seek to provide "a safe and respectful small-group environment for personal discovery and growth" through regular seminar-retreats in Utah and Arizona. She has previously served as president of the Association of Mormon Counselors and Psychotherapists and as a visiting professor at BYU. She has also served on the missionary mental health committee and as a consultant for The Church of Jesus Christ of Latter-day Saints.
Wendy Ulrich has written six published books including "Habits of Happiness," "Weakness is Not Sin: The Liberating Distinction That Awakens Our Strengths," "The Temple Experience: Our Journey Toward Holiness" and "Forgiving Ourselves." She has also written dozens of articles as well as regular columns for the Deseret News and Mormon Times. She is a featured speaker at Time Out for Women. She also speaks frequently to both professional and lay audiences on topics including the intersection of psychology and spirituality.
She received a bachelor's degree from BYU, a master's degree in business administration from UCLA, and a doctorate in psychology and education from the University of Michigan.
Together, they co-authored the national best seller "The Why of Work: How Great Leaders Build Abundant Organizations that Win." They presided over the Canada Montreal Mission of the Church from 2002 to 2005. Both of them have also served the Church in a number of other capacities. They have three children and eight grandchildren and currently reside in Alpine, Utah.