News Release
Col. Brett Barraclough to Speak at Forum Feb. 26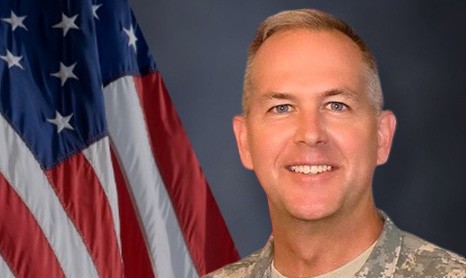 Colonel Brett A. Barraclough, assistant deputy for acquisition system management, will deliver a forum address titled "Facing Combat in a Complex World: Panama to Afghanistan and Beyond" on Friday, Feb. 26, at 11 a.m. in the Stoddard Center at Southern Virginia University.
Barraclough previously served as chief of staff for United States Forces — Afghanistan. While in Afghanistan, he was responsible to coordinate the actions of all staff to protect 185,000 Americans, retrograde more than 13,000 combat vehicles, redeploy 57,000 soldiers and contractors, and close more than 72 bases.
His other past positions include deputy director of systems engineering and integration, field support product manager for the Army Space Program office, and command-select joint project manager for Guardian at Aberdeen Proving Ground.
Throughout the course of his service in the military, he has nearly 9 years of command experience from company to brigade level. He has had numerous overseas assignments including tours to Korea, Italy, Iraq, Brazil, Kwajalein Atoll and Afghanistan.
Barraclough received a bachelor's degree in mechanical engineering from The United States Military Academy at West Point. He went on to earn a master's degree in aerospace engineering from Georgia Tech and a master's degree in national strategic studies from the United States Army War College. He served as an assistant professor in the Department of Civil and Mechanical Engineering at West Point for three years.
He has received a number of awards including the Distinguished Service Medal, the Legion of Merit, the Defense Meritorious Service Medal, the Army Meritorious Service Medal, the Army Commendation Medal, the Army Achievement medal, the Ranger Tab, the Combat Infantry Badge, and the Peacemaker Medal from Brazil.
He and his wife, Donna Barraclough, are the parents of four children, one of whom is a graduate of Southern Virginia University.
Community members and Southern Virginia faculty, staff and students are invited to hear forum and devotional speakers each Friday morning at 11 a.m. in the Stoddard Center. Recordings of past forum and devotional speeches may be accessed online.