Spotlight
Alumnus Studies Optometry, Earns Army's Health Professions Scholarship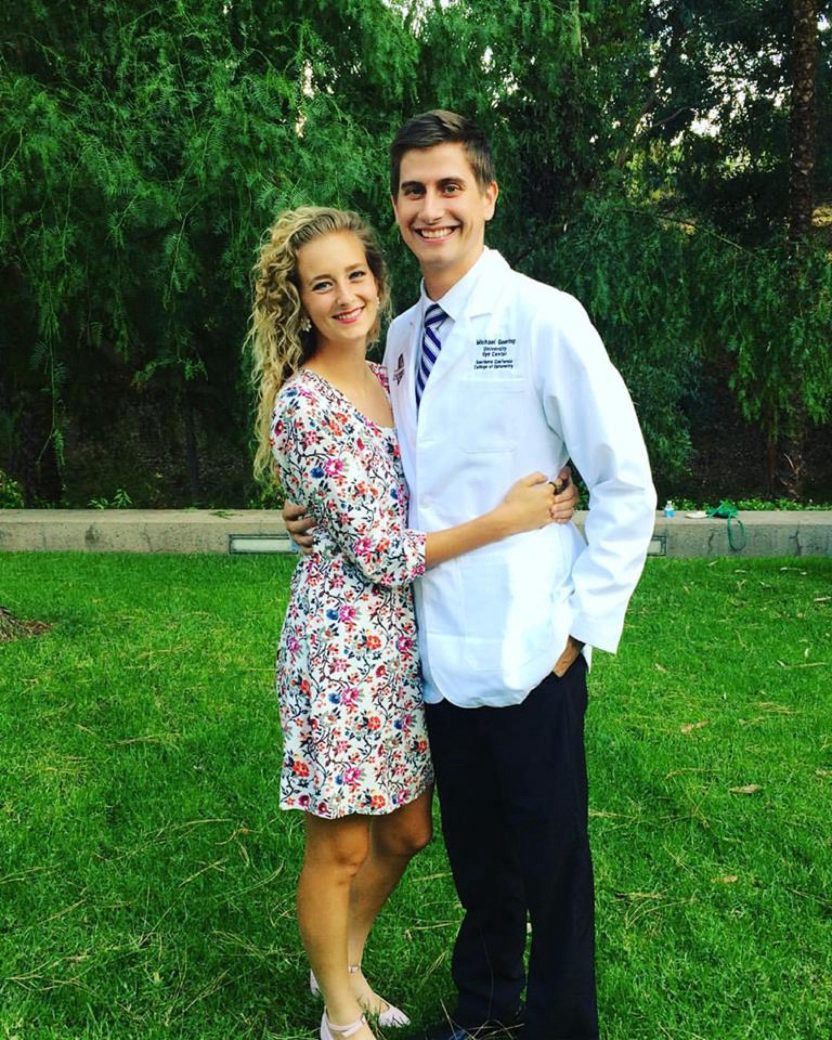 After discovering a passion for optometry at Southern Virginia University, Michael Goering ('15) is well on his way to achieving his career goals — having recently begun his second year at Marshall B. Ketchum University's optometry program and been commissioned as a lieutenant in the U.S. Army.
Goering is one of just three optometry students in the nation to be selected for the U.S. Army's three-year Optometry Health Professions Scholarship Program. As a recipient of the scholarship, he receives reimbursement for tuition, books and academic fees, as well as a monthly stipend. Following graduation from his program, he will be promoted to the rank of captain and will work for three years as an optometrist at an Army base.
"I can stay [in the Army] as long as I want," Goering said. "A lot of people coming out of optometry school sometimes have a hard time finding jobs. I already have a job lined up and will be gaining valuable work experience."
Goering learned about the Army's scholarship program from Dr. Barbara van Kuiken, a professor of chemistry at Southern Virginia. Goering said that van Kuiken's classes "made it so much easier to adjust" to the courses in his graduate program. He also said that at Southern Virginia, he learned not to be "satisfied with mediocrity."
"Academically, I was prepared," he said. "Southern Virginia University taught me how to work and not to settle. … They taught me how to strive for excellence [and how] to succeed at the highest level. … I learned how to actually learn and retain information."
Goering began attending Southern Virginia after serving a full-time mission for The Church of Jesus Christ of Latter-day Saints in Malaysia. He decided to attend the university in large part because he "wanted an LDS environment." While pursuing his bachelor's degree at Southern Virginia, Goering participated in service opportunities including a number of Remote Area Medical clinics — where he first discovered his affinity for optometry.
The first time that Goering participated in one of RAM's free health clinics, he manned the autorefractor and "loved it." Since then, he has helped provide vision services to communities in need at numerous free clinics, including organizing the vision section at a RAM event held at Southern Virginia.
"I have a lot to owe to RAM and Dr. van Kuiken," he said. "With RAM I was able to find optometry."
Goering also valued the opportunities he had to participate in extracurricular pursuits including the Southern Virginia Student Association — where he served as a senator and a resident advisor.
"[Michael] is honestly one of the best RAs we've ever had," said Joseph Bouchelle, dean of students at Southern Virginia. "He was very busy, but he always managed to make the time to be there for his residents and they just loved him. … He did a great job on the senate, too. He just always knew what he wanted to do — he was very focused — and now he's off in optometry school. I think he'll do very well because he's a good leader and he cares about people."
Goering expressed appreciation for Bouchelle's mentorship in addition to his professors. He and his wife, Haylee Goering, met at Southern Virginia and both said that they love the university.
"I loved being so involved. Being in choir, football and student government — all of those things have really helped me become well-rounded and, going back to the core values, refined," he said. "That has helped me not only be able to interact with patients, but also classmates. … Those experiences I had at [Southern Virginia] have contributed to who I am today. I love Southern Virginia University."