Spotlight
Students Teach, Serve Through New Program at Local School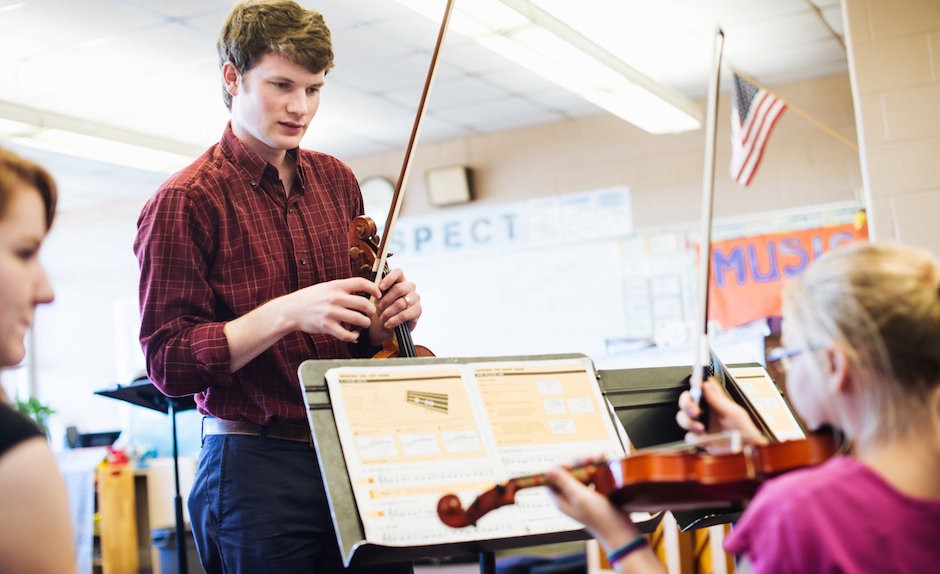 This semester marked the creation and launch of the BEST program, an initiative led by Southern Virginia University and the Buena Vista School System to create a community learning center at Enderly Heights Elementary School.
The program is funded by a federal grant in August. The grant, for which Southern Virginia was a co-applicant, awards $176,000 annually for three years to implement a number of programs, including an after school program for students in grades three, four and five. The grant will also go toward a number of parent outreach programs and a summer learning program.
"We're building a bridge between the community and the university," said Kim Kearney, director of teacher education at Southern Virginia. "We're offering our services to not only the children but to the … teachers and staff at Enderly [Heights]."
According to John Brandt, financial aid director at Southern Virginia, the program will help students in academic need and provide enrichment activities such as "art, music, nutrition, physical activity [and] sports."
When the schools were awarded the grant, they had 20 days to prepare for the program to launch on Sept. 14, 2015. In order to do this, Kearney, Melissa Davis — Southern Virginia's tutoring coordinator — and others, began a process to select four students to serve in leadership roles for the program. In addition to the four paid student employees, most of whom are involved in the university's family and child development program, many Southern Virginia students are serving as volunteers. Other community organizations, such as Rockbridge Area Youth Strings, have also become involved in the BEST program.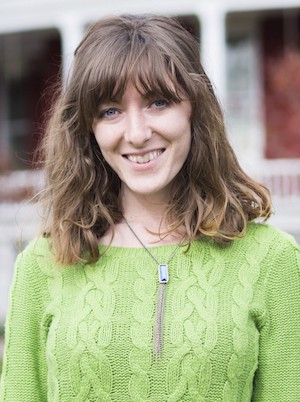 Deseret Brown, a senior studying family and child development, is a student employee working with the academic after school program for third-grade students. Brown said that she was eager to accept a position with the BEST program, in part because of her experience in a teaching practicum at Enderly Heights earlier this year.
Brown said that the students typically participate in two classes, one of which is academic, while the other may focus on a range of disciplines from art to wellness. In Brown's class, the students work on projects derived from the daytime curriculum and on developing a technical skill. Recently, they have been setting up email addresses and coordinating with pen pals in Moldova as students learn more about Moldovan culture and traditions.
"I love the relationships I have with the kids," Brown said. "I love that when I walk in, they run and hug me. And they get excited when they learn something. They're like, 'Miss Brown! Miss Brown! Look! Look at this!,' and they can talk to me."
She considers the new program beneficial for Southern Virginia as well as for Enderly Heights, and the community in general. The relationship offers unique opportunities for family and child development majors and students pursuing teacher licensure at Southern Virginia and also provides the elementary school with added support for students and families.
"[If] everything goes the way we want it to, [there will be deeper] relationships between parents and children. It's strengthening the family, and stronger families are more involved," Brown said. "The community becomes stronger because the families that make up the communities are getting stronger," she said.
Brandt said that both Southern Virginia and Enderly Heights are excited by the opportunity to work together as part of the Buena Vista community.
"It's exciting for the entire community," he said. "It's a marvelous opportunity to build and strengthen our relationship with Buena Vista. And they're excited about it. … They're wonderful people to work with."