News Release
Southern Virginia to Hold Honor Forum Jan. 30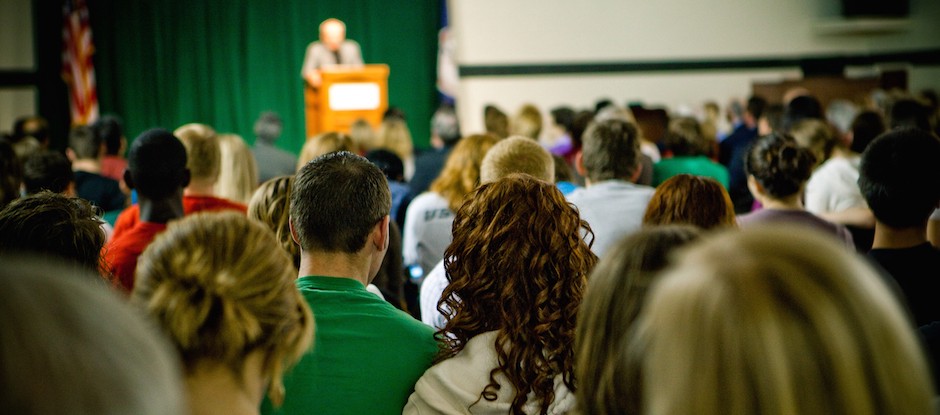 Southern Virginia University will hold its annual Honor Forum with the theme "Honor Your Knighthood" on Friday, Jan. 30, at 11 a.m. in the Stoddard Center.
The speakers will be Malia Falevai, Bruce Eisenhauer, Ashley Hiatt and Michael Gibbons. Falevai, a senior studying business management and leadership from Mesa, Ariz., currently serves as a member of the honor council, while Eisenhauer, a senior from Phoenix, Ariz., studying liberal arts, is acting as vice president of honor.
Ashley Hiatt ('10) is the assistant director of admissions and an admissions counselor at Southern Virginia. She graduated from Southern Virginia with a bachelor's degree in business management and leadership. While studying, she participated in chamber choir and was a member of the women's basketball team.
Michael Gibbons has served as the director of student support and as an adjunct instructor of family and child development at Southern Virginia since 2003. After earning a bachelor's degree in developmental psychology and a master's degree in social work from Brigham Young University, Gibbons acted as clinical director of a federal research project focused on creating community-based systems to support struggling children and families. He has also taught at numerous universities and given keynote presentations at national conferences. He is a licensed psychotherapist and clinical social worker and received the Marty Palmer Award for leadership in developing a system for children and their families. He and his wife, Kristie Gibbons, have four children and live in Buena Vista, Va.
In addition to the Honor Forum, the university's annual Honor Week includes a variety of activities, including the Honor Ball on Friday, Jan. 30, at 8 p.m.
Community members and Southern Virginia faculty, staff and students are invited to hear forum and devotional speakers each Friday morning at 11 a.m. in the Stoddard Center. Recordings of past forum and devotional speeches may be accessed online.