News Release
Southern Virginia Presents 'The Complete Works of William Shakespeare (Abridged)'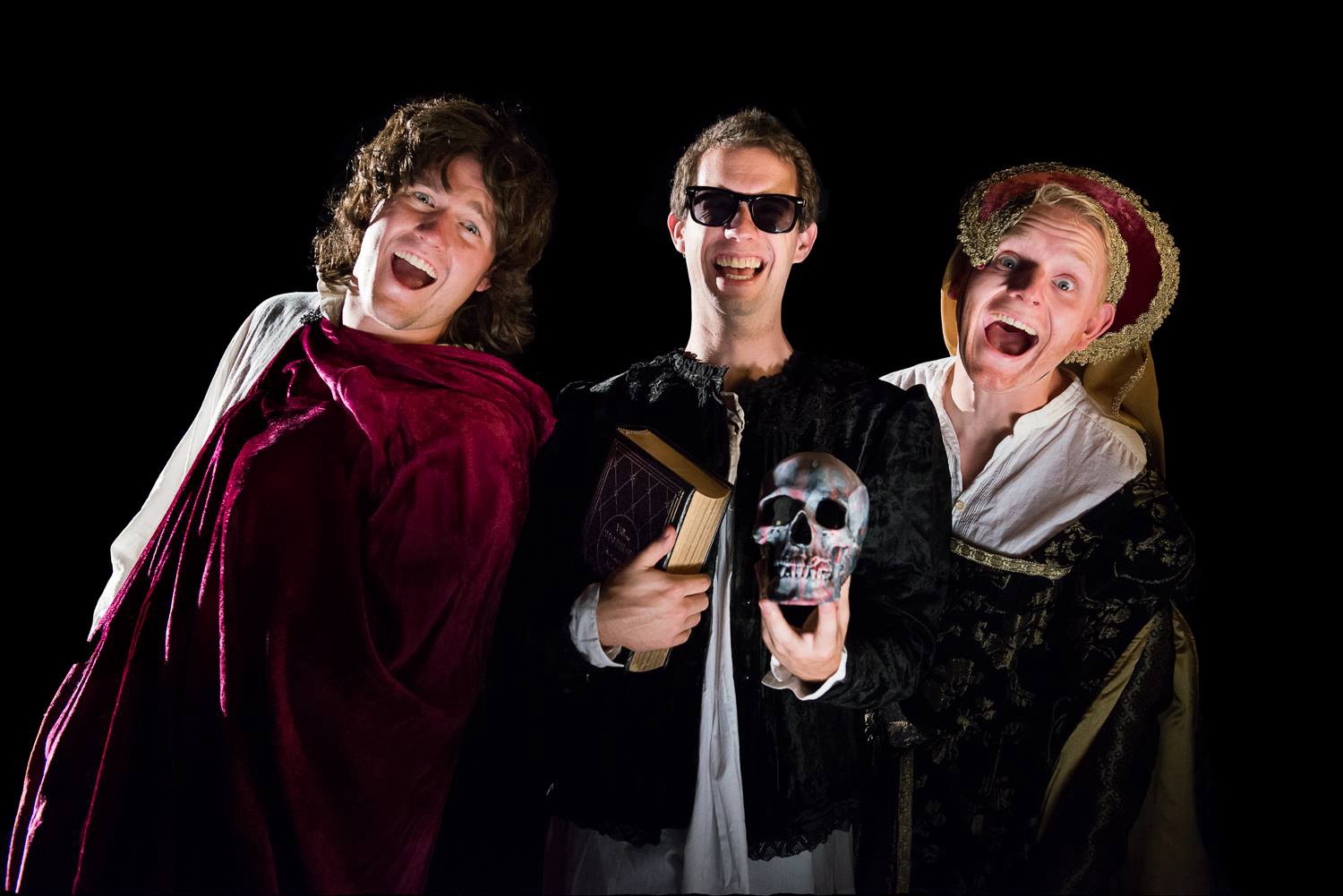 The Southern Virginia University Theatre program will present the play "The Complete Works of William Shakespeare (Abridged)" Sept. 11–12 and 18–19 at 7:30 p.m. in the Performing Arts Center.
The play is a comedy about three actors who take it upon themselves to perform all 37 of William Shakespeare's works in less than two hours. Originally performed at the Edinburgh Festival Fringe in 1987, the show was well-received and continues in popularity around the world. Southern Virginia's production stars students Caleb Dransfield, Brigham Doxey and Kjell Henness as the three ambitious actors.
"This is the perfect show to kick off our 2015–16 theatre season," said Robert Stoddard, associate professor of theatre and the show's director. "It appeals to audiences of all ages, and I know both our student and community patrons will enjoy it immensely."
Kjell Henness, a sophomore from Las Vegas and a theatre major, said that this show is the most challenging he has participated in since starting college and becoming involved in theatre. Not only does each actor have rehearsals for four hours almost every day and far more lines than a single actor usually has, but performing 37 plays with only three actors means a great number of "changes and costume changes and even character changes."
Despite this effort, Henness said, "I love it. It's awesome. It's a lot of fun."
"We're all best friends now, we just run around," Henness said regarding the rehearsal experience. "We actually act like we're best friends who just decided to do all of Shakespeare's work. So that's what I want the audience to feel. I want them to feel like it's authentic. … We don't want it to be funny because we're telling a joke, we want it to be funny because you're living in that moment with us, because we think it's funny."
His hope, he said, is that audience members will leave thinking, "'Wow, I know more about Shakespeare … and I had a lot of fun doing it.'"
Tickets for "The Complete Works of William Shakespeare (Abridged)" are $8 for the general public and $6 for children, senior citizens, and Southern Virginia students, faculty and staff. Tickets can be purchased in advance by calling 540–261–8464, or at the door prior to each performance.