News Release
Professor Rodriguez to Speak at Forum Feb. 13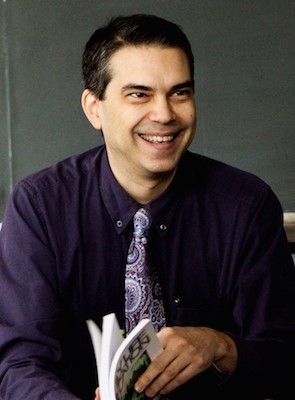 Dr. Ariel Rodriguez, associate professor of family and child development at Southern Virginia University, will give an address titled "What is Love?" at a special Valentine's Day forum on Friday, Feb. 13, at 11 a.m. in the Stoddard Center at Southern Virginia.
In addition to the speech, the forum will also feature a variety of musical performances by Southern Virginia students.
Rodriguez has taught at Southern Virginia since 2003. In addition to his work as a professor, he is also the coordinator of the university's Family and Child Development Program and a member of the university's Curriculum Committee. Previously, he worked at Texas State University — where he taught courses in family and human development, conducted research with Hispanic divorced fathers, and facilitated the organization of a countywide Fatherhood Initiative.
He received both a bachelor's degree and a master's degree in family science from Brigham Young University. He went on to receive a doctorate in family life from Utah State University. His primary research interests include fatherhood, marriage, and family life education.
He has presented scholarly papers at professional conferences in his field at the national, regional and state level. He has also been sought out as a speaker for youth at a variety of conferences and venues.
A member of The Church of Jesus Christ of Latter-day Saints, he has been active in both church and community service. He currently serves as bishop of a ward in the young single adult stake that serves Southern Virginia students and other young adults in the surrounding area.
He and his wife, Anne Rodriguez, are the parents of two Southern Virginia graduates and one current student. They currently reside in Buena Vista, Va.
Community members and Southern Virginia faculty, staff and students are invited to hear forum and devotional speakers each Friday morning at 11 a.m. in the Stoddard Center. Recordings of past forum and devotional speeches may be accessed online.