News Release
Professor of Russian Literature to Speak at Forum Feb. 20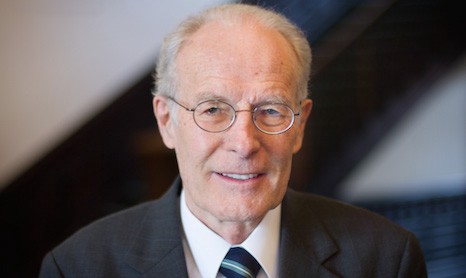 Dr. Gary Browning, visiting professor of Russian literature at Southern Virginia University, will deliver a forum address on Friday, Feb. 20, at 11 a.m. in the Stoddard Center.
Browning has taught classes at Southern Virginia on the works of Leo Tolstoy and Fyodor Dostoyevsky. He previously worked at Brigham Young University as a professor of Russian language and literature. While at BYU, he also served as director of the honors program and as chair of the Department of Germanic and Slavic languages.
Following his work at BYU, he and his wife, Joan Browning, presided over the Finland Helsinki East Mission — which transitioned into the Russia Moscow Mission — of The Church of Jesus Christ of Latter-day Saints. Together, they also served as a volunteer service couple at the BYU Jerusalem Center.
Gary and Joan Browning have been married since 1964 and have five children and 14 grandchildren.
Community members and Southern Virginia faculty, staff and students are invited to hear forum and devotional speakers each Friday morning at 11 a.m. in the Stoddard Center. Recordings of past speeches may be accessed online.